Quote:
Originally Posted by
bowtye
i will check it but it looks the same on both sides.ill et the dealer find it.thanks for the input tho.i can feel the wetness leads up tothe rear int panel.we will see
Here is a pic of the back and my car it is at the dealership replacing the top right now. Angella also had to have her top replaced. (On her CAR). Sorry I just had to.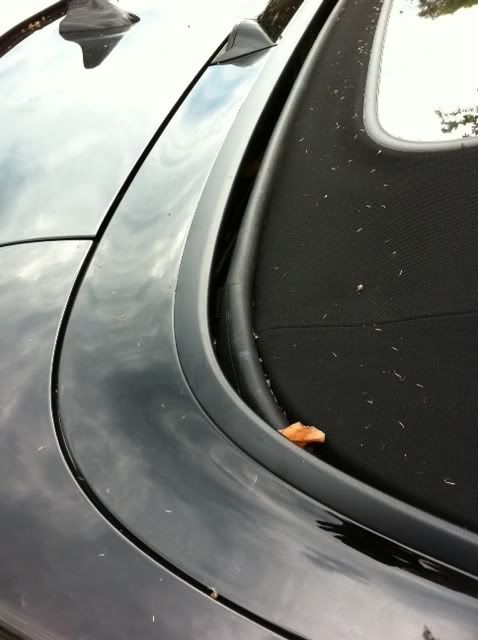 Check out the first picture of my top, huge gap all around the base of the top. I was lucky here, it did not rain while waiting for the top to come in and I was very careful when washing it, not to splash too much water in the gap. You may have the same problem.