Next was making the decision in changing rear gears. Decided to go with 3.91's but didn't have much luck finding a a place nearby to do the swap. I started searching for the complete 3.91 diff (part # 22806794) online and found a great deal at iamgmparts.com.
When the diff arrived it was really obvious something had happened. When the UPS guy tells you that "i have a box for you thats been leaking in my truck all day and smells like someone died", its not a good thing...
Anyways, got the diff out and sure enough one of the plastic caps that covers the axle openings had been broken and the diff leaked fluid everywhere. I shot a note to iamgmparts.com and they quickly agreed to pay for 2 quarts of fluid & additive from my local dealer. Opened the diff up and was able to find all of the broken plastic and got it sealed back up and installed.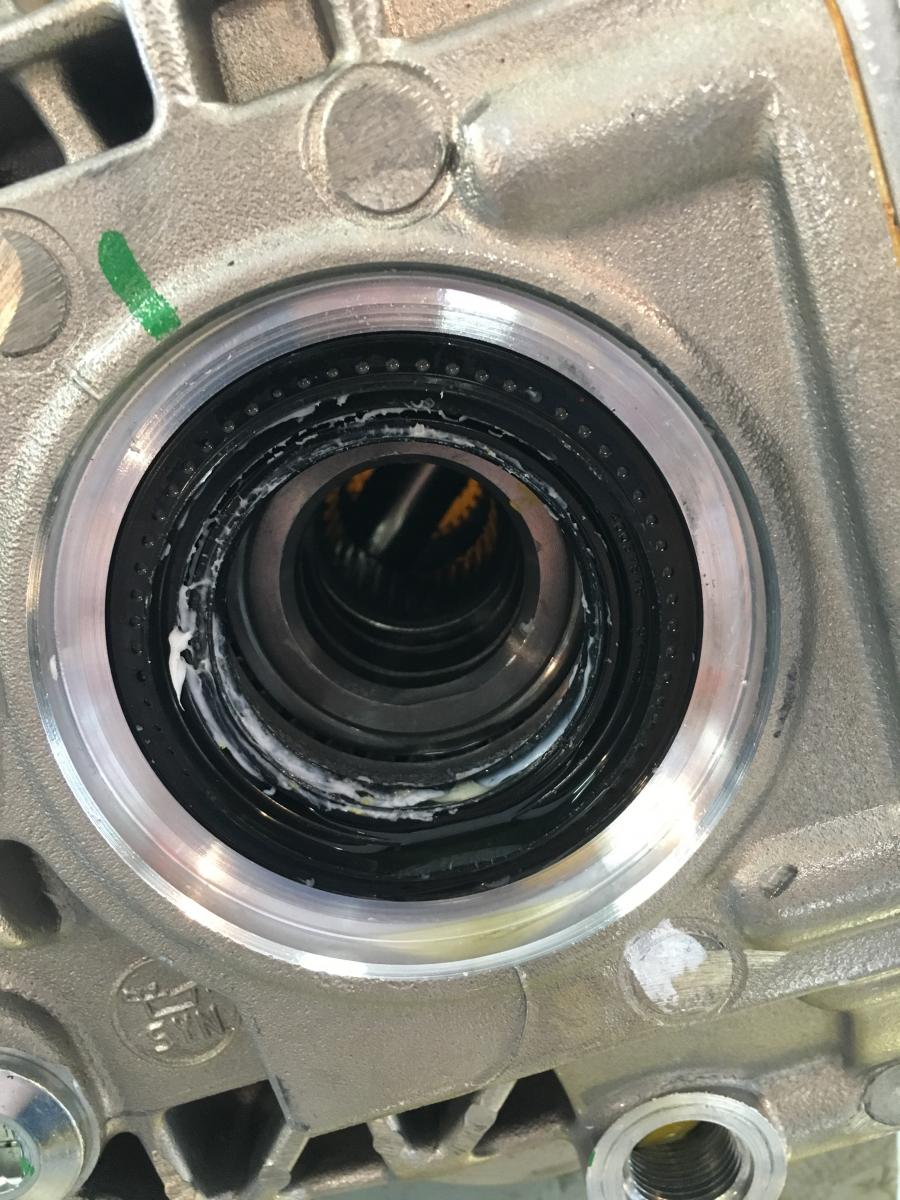 Quickly had the tune updated from Justin @ BlackBear Performance and wow what a difference these gears made. First gear is pretty short but all in all very happy with this change!
__________________
2014 Camaro SS L99, Ashen Grey w/Black Leather - Build thread -
http://www.camaro5.com/forums/showthread.php?t=491561
Mods - GPI Tune (Rhino79), GPI SS2VVT Cam, GPI RodMod Intake, CHE Trunion Upgrade, Bo White Ported TB, Holley Fuel Rails, B&M Transmission Pan, JRE Trans Dipstick, Circle D 3600 Single Disc Converter, ADM CAI, ADM Scoop, ADM Trans Cooler, Kooks Headers, Solo Cat Back, Elite Catch Can, Z28 Grill, Z28 Aero Package; Z/28 Rockers, Z28 Flares & Diffuser, BMR 1" Lowering Springs, ZL1 Addons Splitter Guards, MRR228 Wheels, Eaton Tru-Trac, Hurst Roll Control.