Quote:
Originally Posted by
Tantalizer43
Completely personal preference.....

I had the same dilemma, and spent countless days and weeks debating what shade.....

My advice, I would not go any lighter than 20%. I also would not go any darker than 15%.

Mine is 20, it IS illegal in Ohio but I have not ahd a problem. Vision at night can be just a tad difficult, but can compensate and adjust rather easily.

I like my windows at 20%.

Take it for what it's worth....
This is my philosophy, also. 20% seems to be a good compromise between really dark, and functionally dark. Anything darker than 20% gets dicey for night driving.
It also depends on the objective. If you're doing it for cosmetic reasons, then you can go with lighter tint on a lighter-colored car (looks darker installed). If it's about protection and heat resistance, the darker, the better.
20% on Rally Yellow almost looks like limo (5%) tint: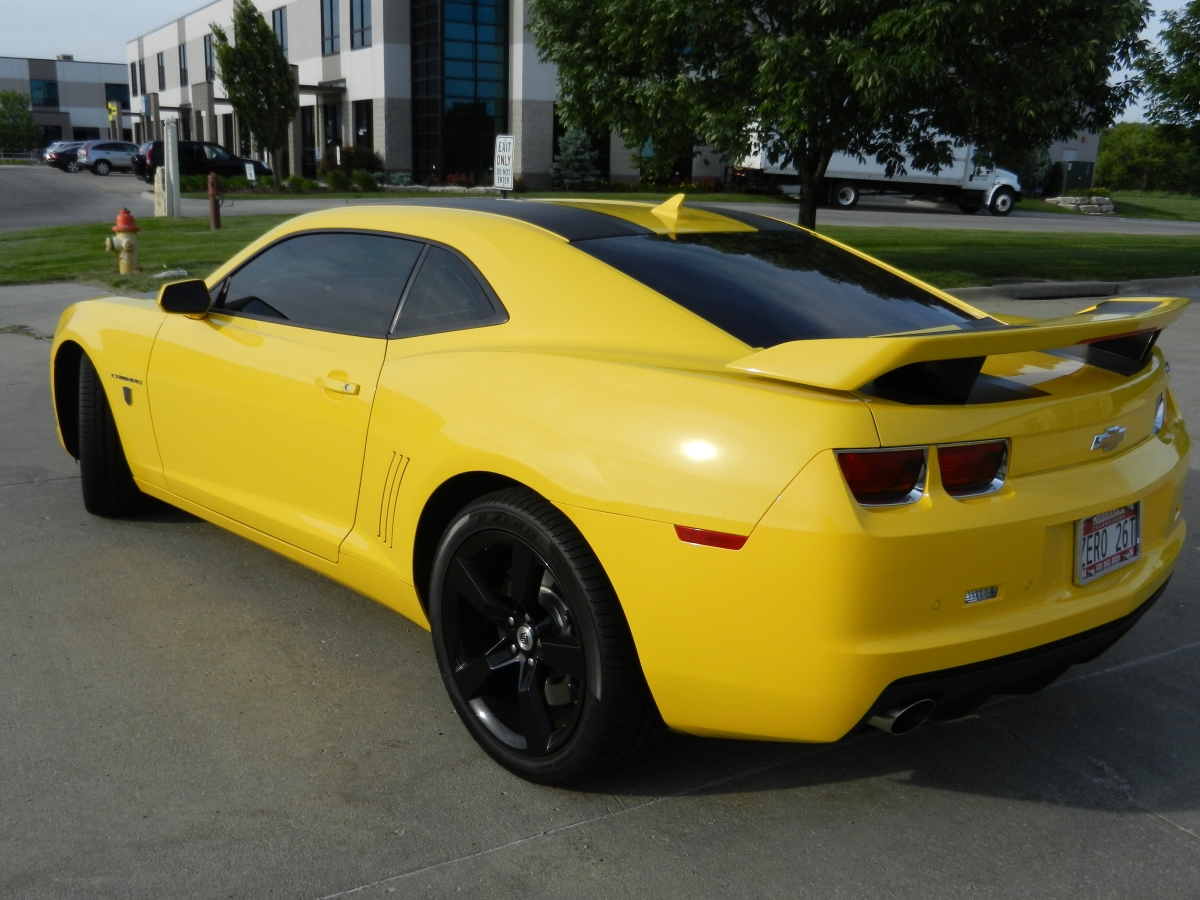 __________________
Bye bye, Bumblebee!
---------------------------------------------------------------------------------------