For all the Z/28 owners looking to add a little more horsepower, we are offering our proven Advanced Induction LS7 280cc cylinder head/Custom B-3 Comp Cam package for
$4995.00
.
We currently have
3
completed sets of cylinder heads
IN STOCK
, ready to go. No need to wait months for your set to get done.
Package Includes:
*Advanced Induction 280cc CNC'd Ported and Polished LS7 Cylinder Heads w/CHE Precision Bronze LS Valve Guides
*Comp Cams Custom RPM B-3 Camshaft
*Brian Tooley Racing Platinum Dual Spring Kit
*Brian Tooley Racing Hardened Pushrods
*REV Solid Stainless Steel Exhaust Valves
*GM LS7 Lifters
*GM 7.0L Multi-Layer Steel LS7 Cylinder Head Gaskets
*GM Cylinder Head Bolt Kit
*GM LS Replacement Timing Chain
*GM LS7 Harmonic Balancer Bolt
*GM Front Crank Pulley Seal
*GM Water Pump Gaskets
*NGK Spark Plugs
*Mobil 1 Oil and Filter Change
*Professional Installation
*Custom Tuning w/ HP Tuners on our DynoJet 424XLC2 LINX in-house dyno.
Dyno sheets below with this exact heads/cam package with multiple intake manifold options.
With MSD AirForce Intake Manifold
With FAST 102 Intake Manifold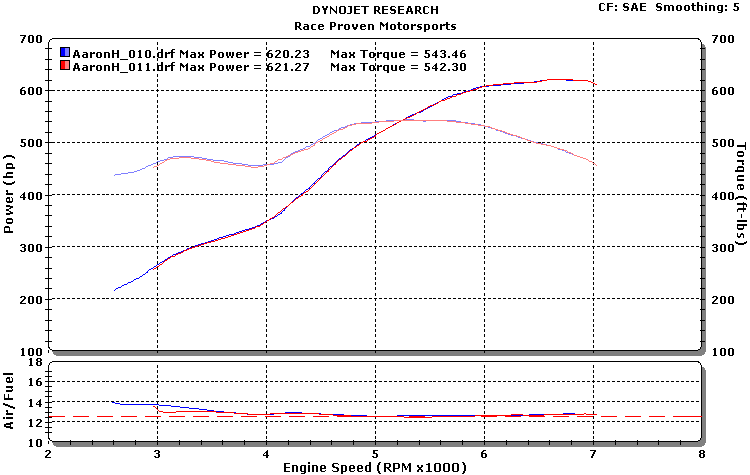 With Stock LS7 Intake Manifold
Please feel free to email
bill@raceprovenmotorsports.net
, PM or call us at 302-798-4000 for any questions.