Now that the calipers are rebuilt, upgraded, and bled, it was time to install the Alcon temp strips (14 in a pack!):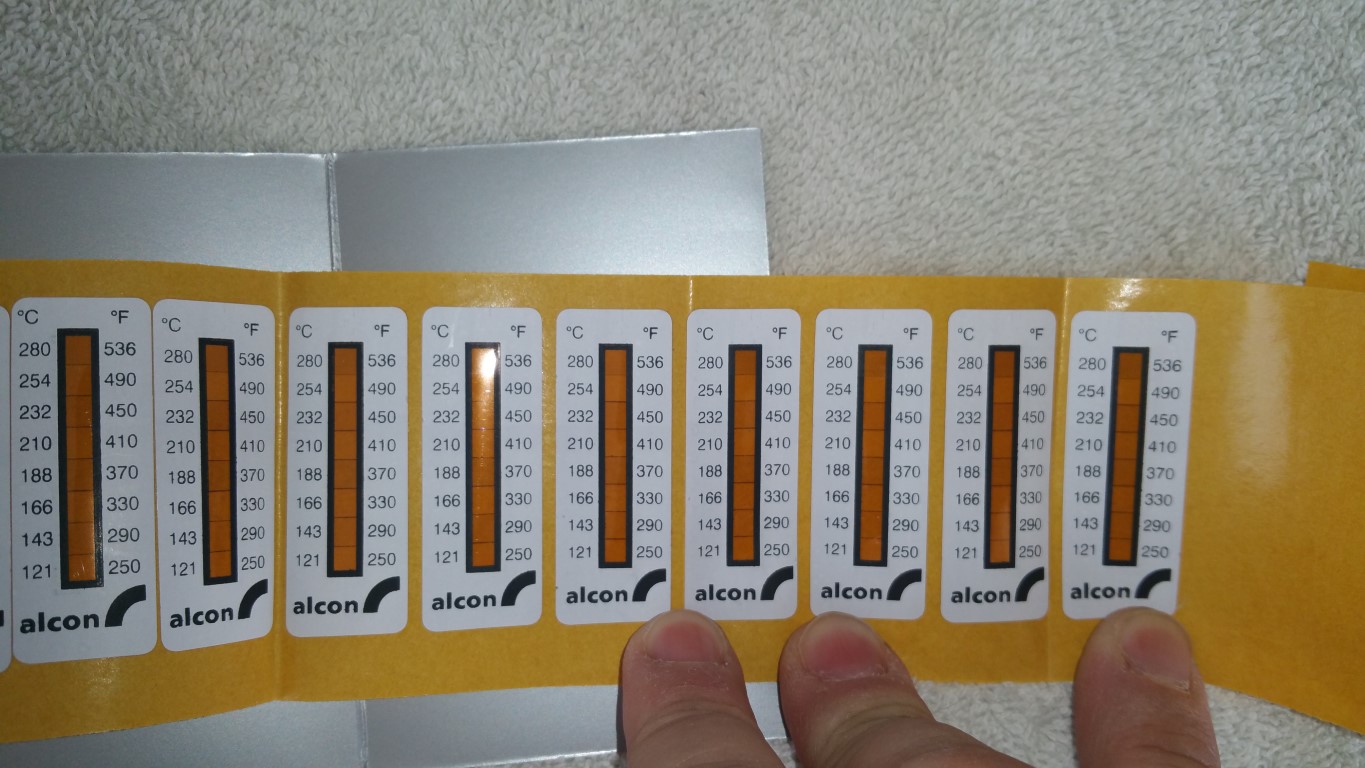 https://alconkits.com/tools-and-supp...-strips-detail
(Amazon may have them again but, if you need them now, these folks have them in stock...)
Temps mean:
Up to 340ºF - Too Cool
350ºF-400ºF - Ideal
400ºF-450ºF - OK
475ºF plus - Too Hot
and I put them on the Caliper's here:
Front: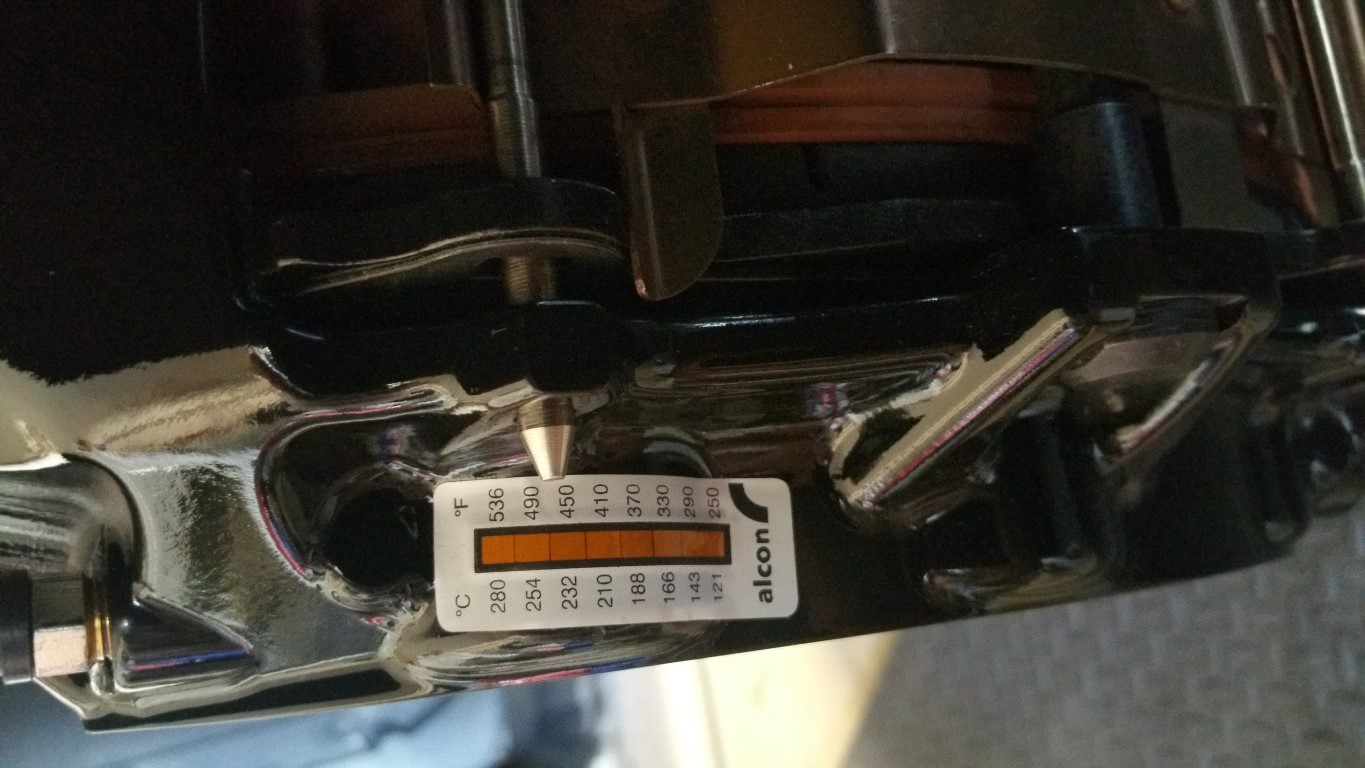 Rear: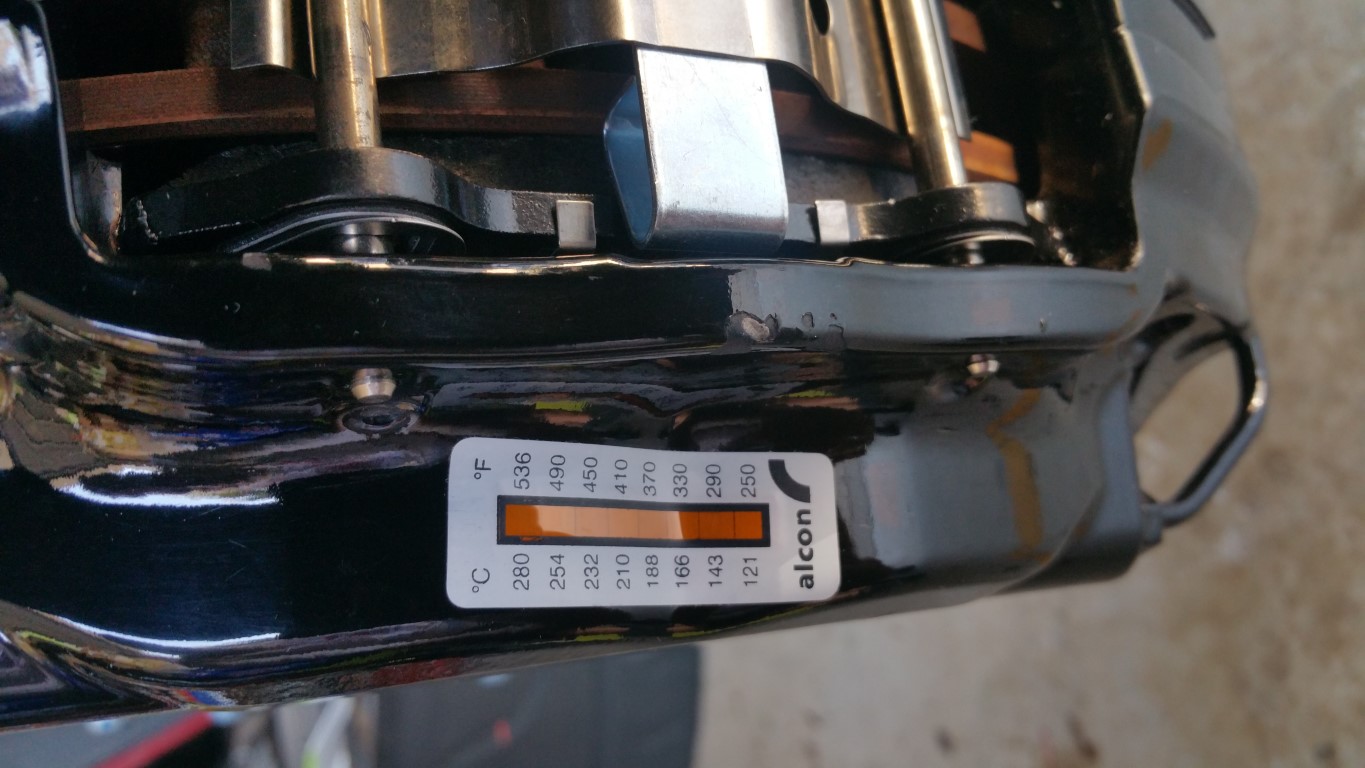 I certainly do not expect the rears to give me any heat problems but, will be good to know how they're doing...
I like these as they'll give me a 'quick' look @ the caliper temps and not impacted (like a laser) by surrounding heat.
Used something like these in the past... Good to have for sure when road racing...
-Don