Wow, it's hard to figure out where to start with this. I guess the short version is that I have wanted to be a part of this community since I first saw the spy shots of the 5th gens back in 2008. I knew, even through the camo wrap, that I wanted on of these cars. Fast forward 10 years through divorce, losing my house and basically starting over from scratch, I finally put myself in a position to buy the car I've been dreaming about: this 2013 Camaro 2SS/RS 6MT.
After years of watching Autotrader, Car Gurus and this forum I found this one sitting on a Dodge dealership lot on the outskirts of the Philly area. 15,010 miles, one owner and almost every option I wanted (minus 1LE) the black, 2013 model year, 6 speed and no sunroof were non negotiable. I was willing look at anything under 35-40K miles, this one being only 15K pushed the 1LE dream away though, this was as close as I was going to get to perfection.
First test drive 08/13/18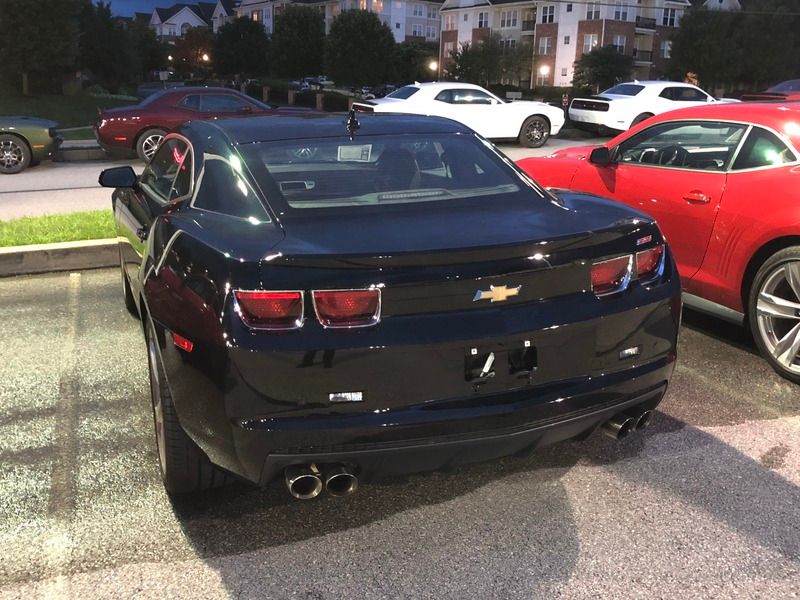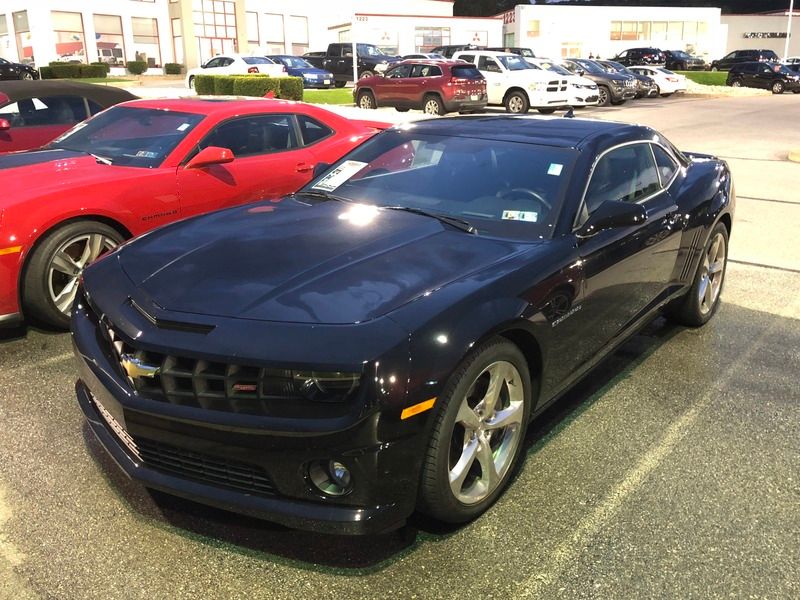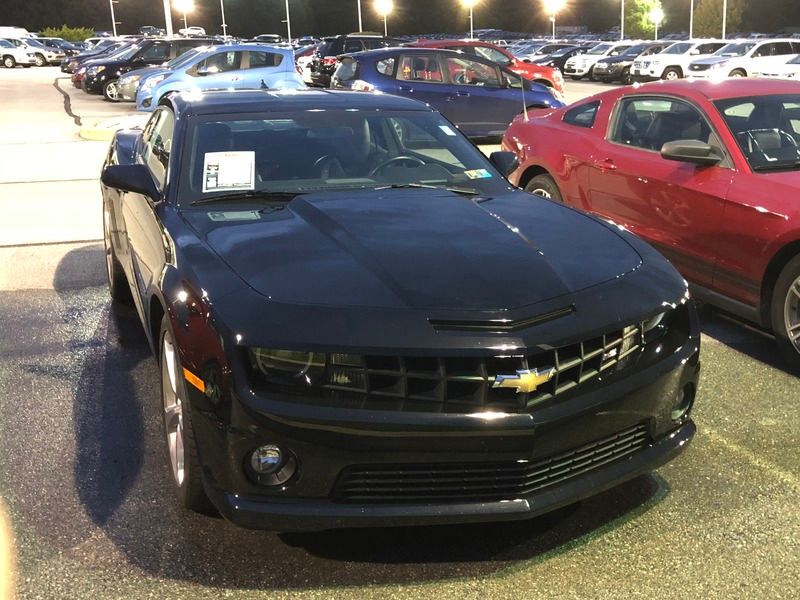 Two days later 08/15/18, I signed the paperwork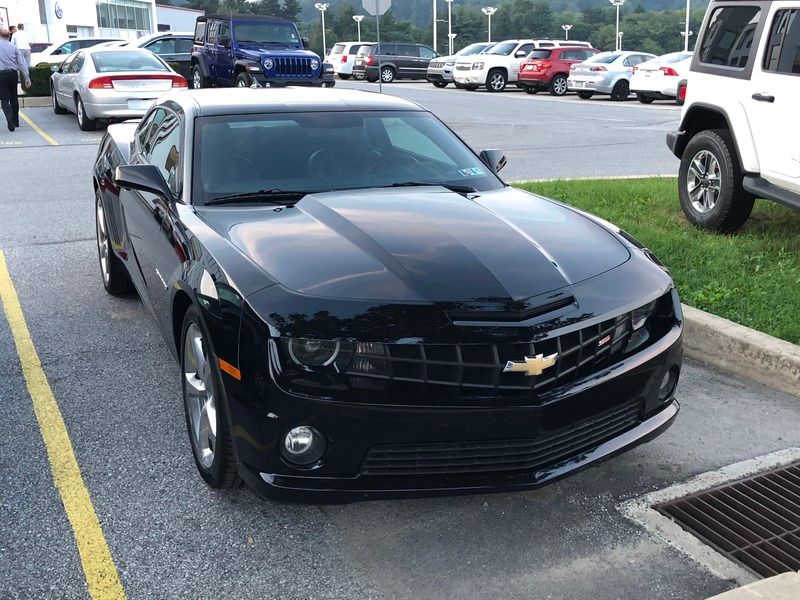 From there, the car made a short trip to my Aunt and Uncles house not far from the dealership as I lived an hour and half away. I told them I would pick it up the following weekend...which just happened to be another lovely Pennsylvania summer day of steady downpour

I taped up the car the best I could for the drive home.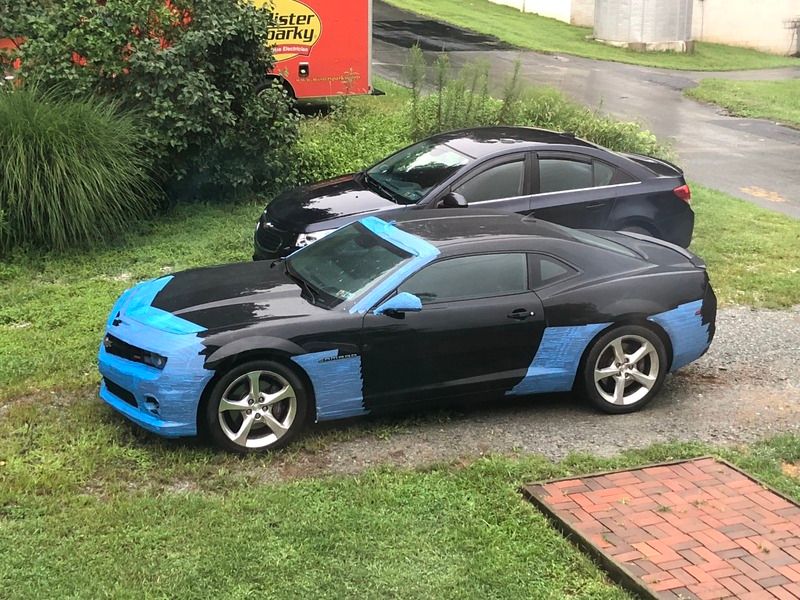 My house at the time did not have a garage so, I got her cleaned up and into safe storage it went.