Ok, I'm leaving for a month in Africa tomorrow so I figure it's time to let the cat out of the bag...
Corey has decided in addition to it being time for a Speed density tune, that it's time to take advantage of all the available power Brandi has in addition to protecting as much as possible the motor.
We have discussed this for a while and have determined that the Pro EFI system is how we can accomplish these goals.
Here is a break down of the system and it's capabilities...

The ProEFI Pro128 Plug and Play system gives the user control over the following options:

Ignition timing

I-Boost Control (5 stages of boost curves that can be selected to be targeted against Vehicle Speed, Time, or Flex Fuel input)

Flex Fuel (ability to run any mixture of E85 with the ECU making on the fly adjustments to boost, spark, and fueling based on Ethanol content).

Antilag Boost control – 5 different target boost levels

TwoStep Launch Control – 5 different target RPM's

Hi/Low Octane switch – Allows the user to easily change the calibration to run pump gas and race gas settings

Nitrous Control – up to 4 stages

Control multiple fuel pumps in stages for easier fuel pressure control at lower flow demand

Automatic Transmission control with converter slip calculations to help with converter selection and seemless converter lock up engagement.

Manual transmission Gear position indicators and clutch slip calculations

2 channel Knock control with knock windows and true knock frequency filtering

Direct Fire Ignition – No wasted spark!

Fuel Pressure Feedback and fault control to monitor proper fuel delivery to prevent engine damage due to fuel system failure

Oil Pressure monitoring to alert when low oil pressure conditions occur

Radiator Pressure monitoring to warn for excessive coolant pressure in case of a weak head to cylinder block seal, or cracked cylinder.

Traction Control – Utilizes the stock switches and indicator lights for differential wheel speed front to rear.

Closed Loop O2 Feedback with Internal Wideband O2 sensors

Multiple Fault Management strategies to save the engine and alert the driver incase of sensor failure or tuning errors

CAN Display connectivity – 52mm Can Gauge, and 4.5 x 4.5? CAN display.

Meth injection – ability to control methanol injection and tune appropriately for it
We are going with the full blown system...
This is the Pro 128 ECU and here are the features and capabilities of it...
Injectors 12 Peak n Hold – with calibratable peak time. 6 – 6/2 amp, and 6 3/1 amp.

Coils 16

TPS Yes – Adaptive

Coolant Temp Yes

Air Temp Yes

Map Sensor Yes – Unlimited Range

Idle Control Pulse Width and Stepper motor – Adaptive

Wideband O2 2 Built in UEGO controllers (External capable)

Cam Yes – Hall/VR capable

Crank Yes – Hall/VR capable

Variable Cam Yes 2 cam capable

Knock Channels 2 Programmable frequency and event with individual cylinder notification

Flex Fuel Capability Add a Flex fuel sensor, and the computer automatically adjusts fuel, timing, and boost based on Ethanol content!

Nitrous Control 4 stages multiple event trigger control range. V.E. based fueling****

Boost Control Multiple control strategies.***

Traction Control Multiple control strategies.***

Fuel Pump Control Yes*

Analog Inputs 34* Fuel Pressure monitoring and feedback correction, Oil Pressure, Exhaust Backpressure Feedback and correction, and much more.

Low Side Outputs 10 total – 8-10 amp capable – 2-2 amp capable*

Tach Yes – Software configurable

Digital Inputs 8 channels – Fully programmable pre configured

High Current Bridges 3 channel sets – Used for Stepper motor control, or Electronic Throttle Control

Speed Inputs 2

Drive By Wire Yes

Fault Coding Safety Yes**

MIL (CEL) Yes – Malfunction indicator with fault codes

Main Relay Control Yes

5v Ref 2 locations

Sensor Grounds 2 locations

Key Switch Power Yes

Permanent Power Yes

Battery Backup No

Chassis Ground 4 Locations

Can Channels 2 Channels

Serial Connection Yes*****

RS485 Connection Yes*****

Internal Memory Limited to Fault logic

USB Direct Connection No

Laptop Connection USB
We will have the CAN display and the features it allows...
Here is a video showing some of the capabilities and features of the CAN display...
The ProEFI Display allows the user to monitor 30 channels through a 4″ screen which displays 3 to 4 digital screen, there is also Knock screen and a Fault screen. Users also able to move gauges to different screens to give it a more personal touch.

Air/Fuel Ratio 1
Ethanlol Content Percent
Target AFR
Lambda 1
O2 Feedback Multiplier (Fuel Trim)
Instant Fuel Economy
Primary Injector Duty
Primary Fuel Pressure PSI
Manifold Pressure Kpa
Manifold Pressure PSI
Pressure Ratio
WasteGate Setpoint PSI(Target boost)
WasteGate Setpoint Kpa(Target boost)
WasteGate Duty Cycle
I Boost Mode
Exhaust Backpressure PSI
Spark Advance
System Voltage (Battery Volts)
Coolant Temperature Deg F
Inlet Air Temperature Deg F
Radiator Pressure PSI
Oil Pressure PSI
Oil Temperature Deg F
Trans Pressure PSI
Nitrous Bottle Pressure PSI
Differential Wheel Speed
Non Driven Wheel Speed
Current Rev Limit setpoint
**And Many More Channels**
https://www.facebook.com/photo.php?v...type=2&theater
All of this will pretty much allow me to jump on the loud pedal at the mile and concentrate on going straight... and dammit fast... The traction control feature alone is going to be a tremendous help...
Here are two videos of the traction control system demonstrated.... This is a Vette but it works the same.... Note in the video the power of the car and that this is on street tires...
This video is with the traction control off....
And this video is the same car, same power, and with traction control on...
It also means we can remove the AMS 1000 boost controller, and the nitrous controller... This is an all in one system... Corey will tune the car with the new system and the speed density tune and have Brandi ready to go by the time I get home...
I also reserved an RV today for the weekend of the mile...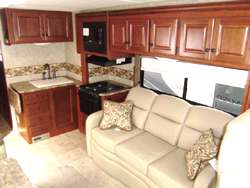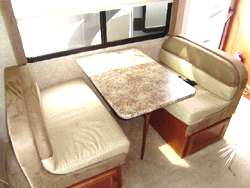 I'm ready to go fast.. This 28 day trip is going to take forever... oh well... it'll end and then it's time to go like a bat out of hell....