What is your name(first & last)? : Taylor Jamison
What is your Email Address OR Contact PH #? :
Louisiana_aau31@bellsouth.net
(comes to my phone)
What is your City? : Bossier
What is your State? : LA
What is your Zip code? : 71112
Check this out. Im ready for it to be sold...
New Xbox 360 from a repair that i recieved this wednesday! havent even taken it out of the package!
2 Controllers Both with Rechage and cord.
CODWOW
MADDEN 08
HALO 3
250 Plus Shipping OBO!! For everything guys! I dont even care anymore!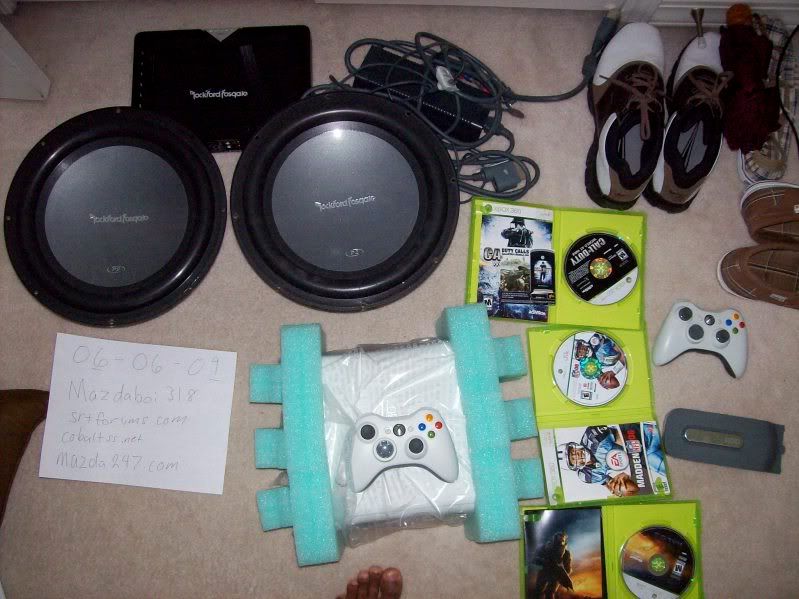 Also for sell
t-400-2 amp! 180 plus shipping! OBO!!!