Pete (the Mr. Showstopper) installed his new Heat Extractor Hood and did some fine paint work. The higher cowl on this hood is perfect, not too tall, but definately noticably higher than stock. One of my favorite touches is the Chevrolet Bowtie painted underneath the hood.
I also had Pete do some additional paint work on a few of my engine pieces. The list included painting the center portion of the engine cover CFM, painting the radiator cover CFM, painting the front latch cover SW, painting the CAI box CFM and IOM, new battery post cover IOM/SW, install rivets in the engine cover, black out the "Chevrolet" on the engine cover, and install stainless steel mounting bolts around the outside.
Lastly, Pete suggested these awesome billet hood hinges. I hesitated at first mostly due to cost, but pulled the trigger and glad I did. These things are beautiful and add so much to the custom look of the overall Engine Bay and Hood.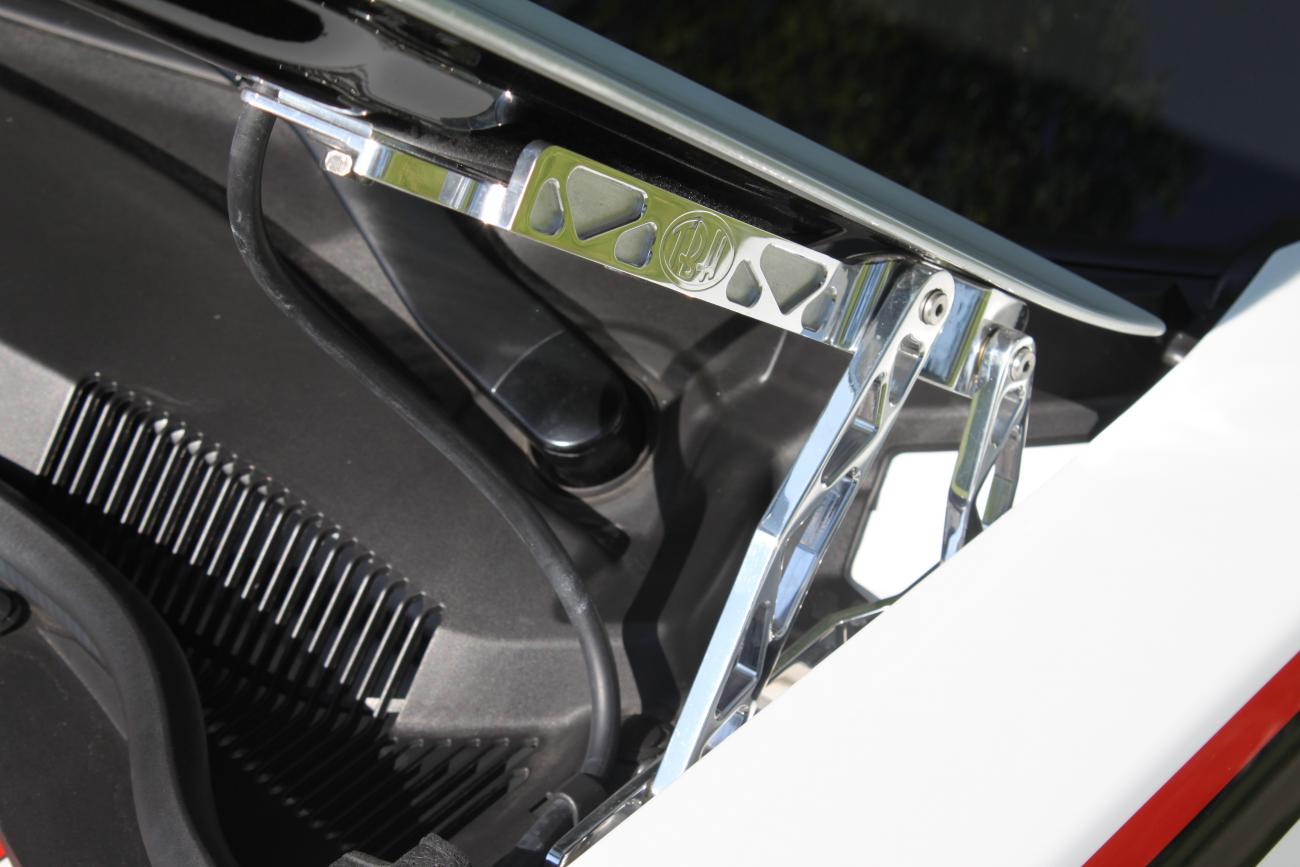 A big thanks to Pete and his crew there at the shop for their fantastic work!