We recently had a customer come to us wanting something to put his car over the top. We have been talking about it for months. He wanted to paint the undercarriage of the car. Reason being is that the paint under the car is very poor quality from the factory. I tried talking him out of it due to the fact that i thought he would be spending more time cleaning the undercarriage than driving the car and enjoying it. So he finally talked me into it and here she is. We prepped the entire bottom side of the car to paint it and while we were at it we painted the mufflers and had some emblems airbrushed.
Here are a couple of before shots. As you can see most of the e-coat is showing through the yellow paint.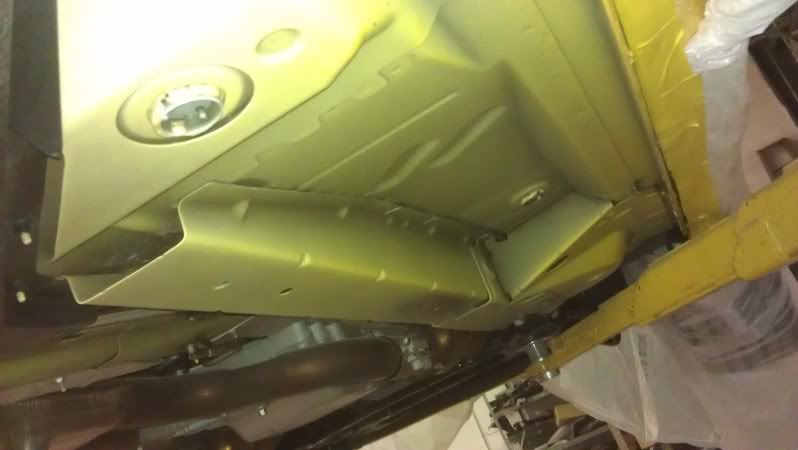 A base coat of white sealer.
And there you have it. A yellow undercarriage. Glad i am not the guy who has to maintain it.