Continued on setting up the flow meter -- was able to find a good location for the fluid gauge Rodney included in the kit: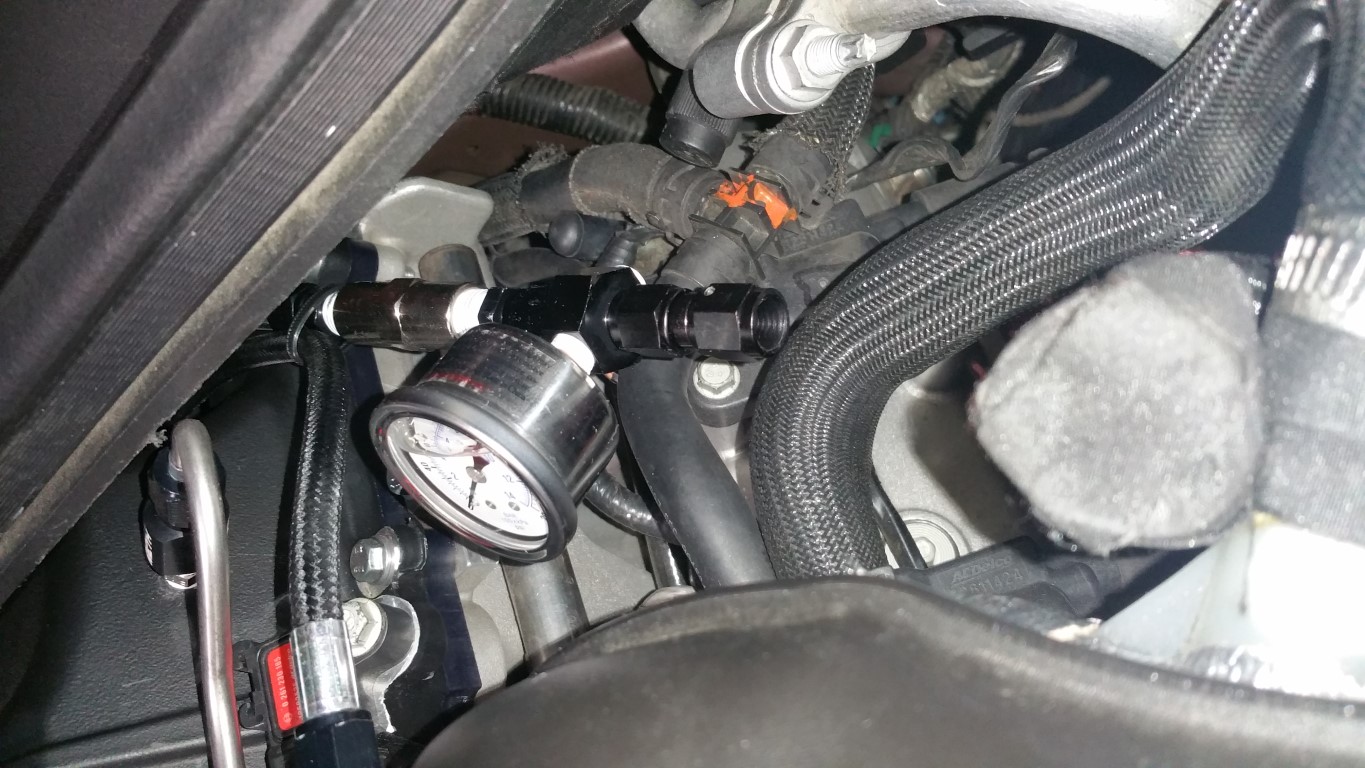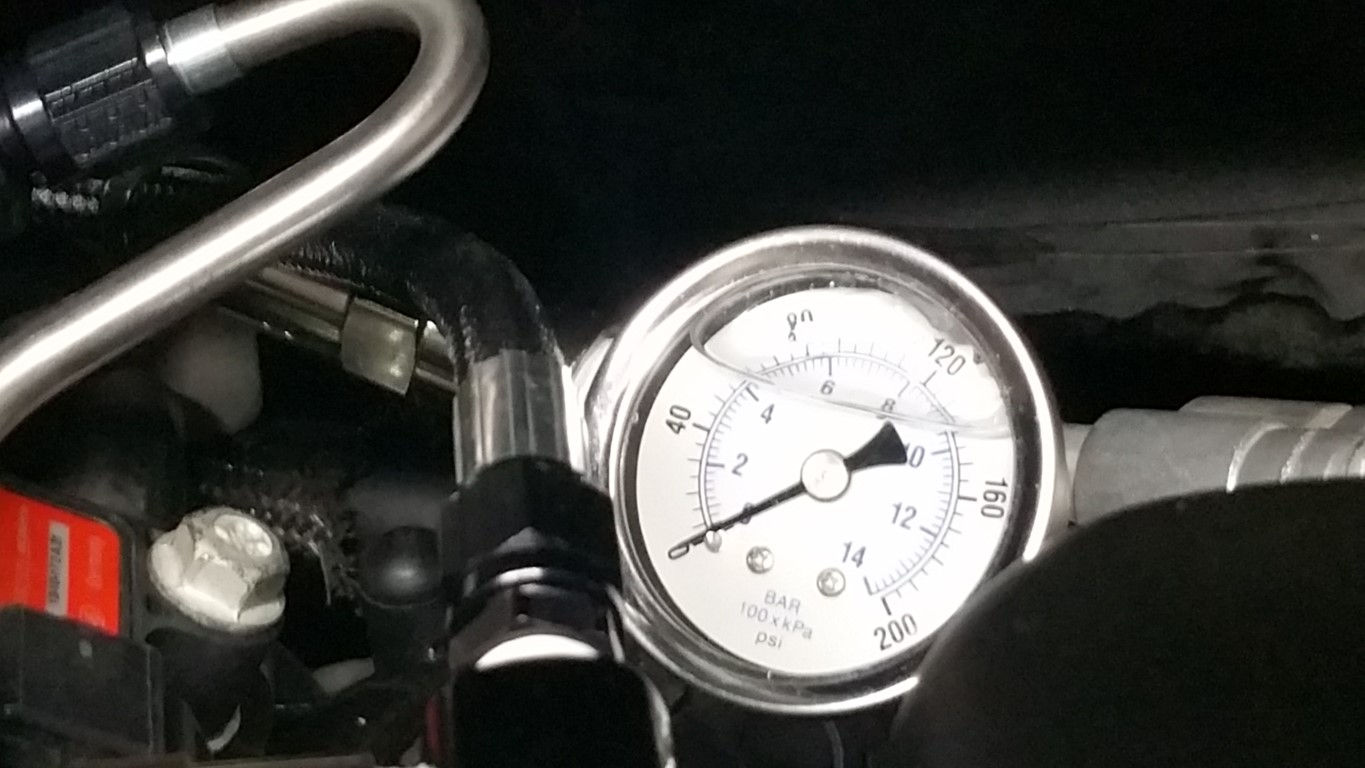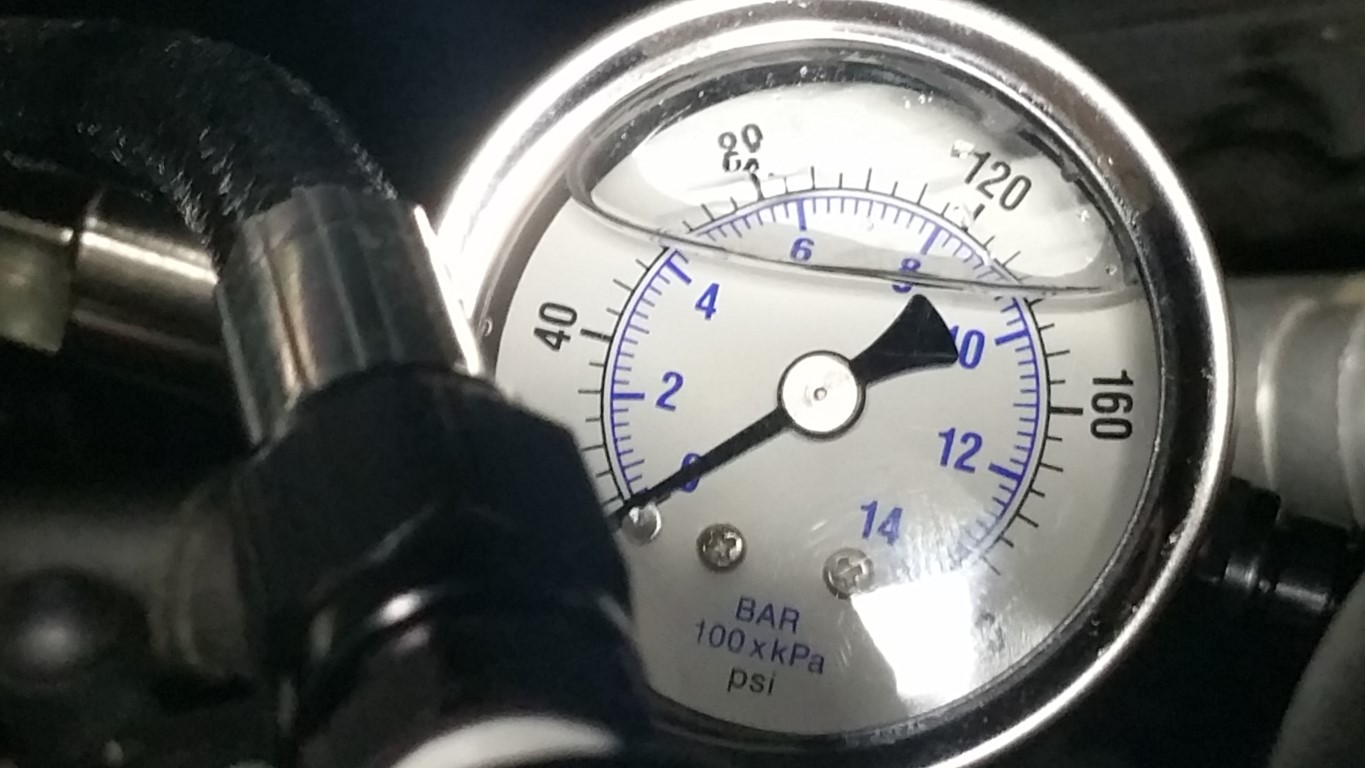 So now that I know this is a good location, I started on the flow meter -- started getting things ready -- slow and stead and then 'crack' -- yep the flow meter cracked while I was putting on the an fitting -- very little pressure use -- just happens sometimes.
The flow meter is removable and replaceable:
LUCKILY, I have a Summit REAL CLOSE so I was able to get one TODAY: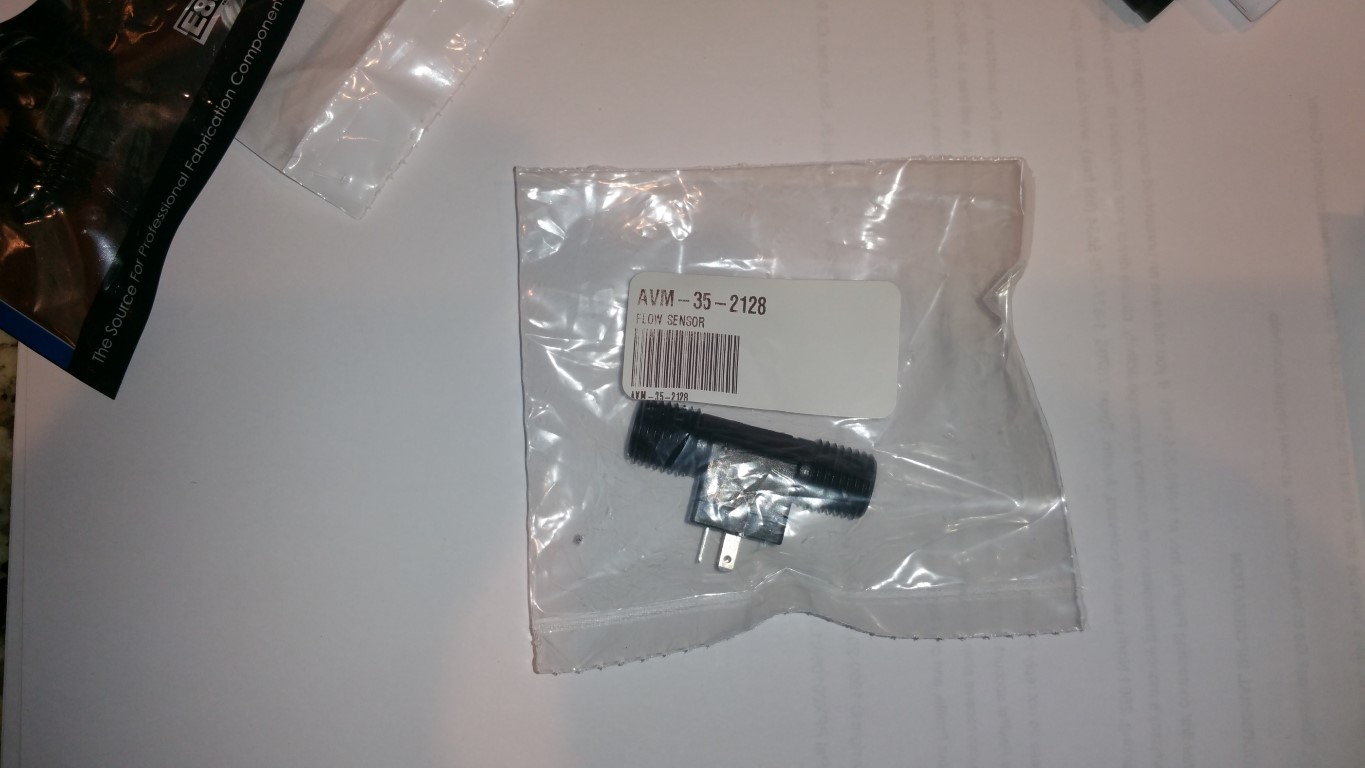 Not cheap but, they have them in stock so, what does that tell you (yes, they break!).
Here is how you assemble this (the harness is on its own and can be bought too -- note the harness gasket):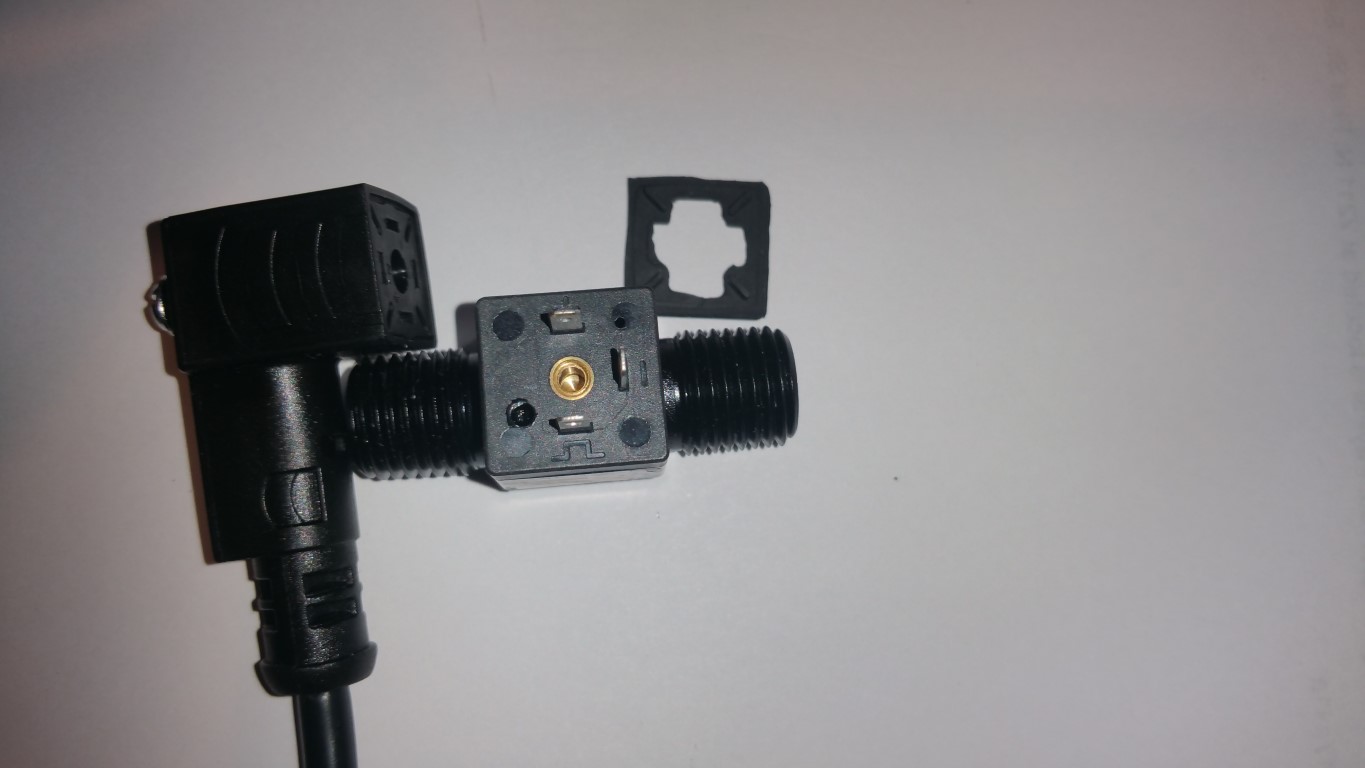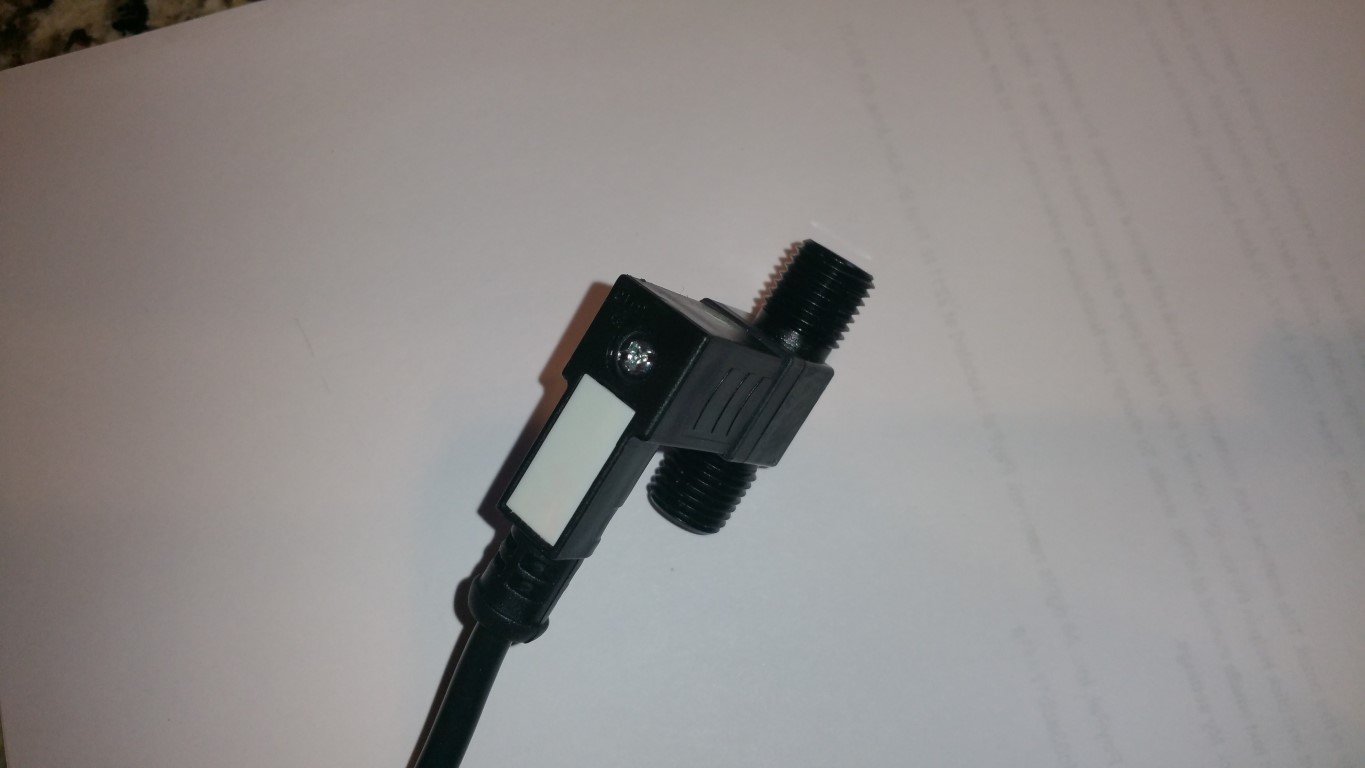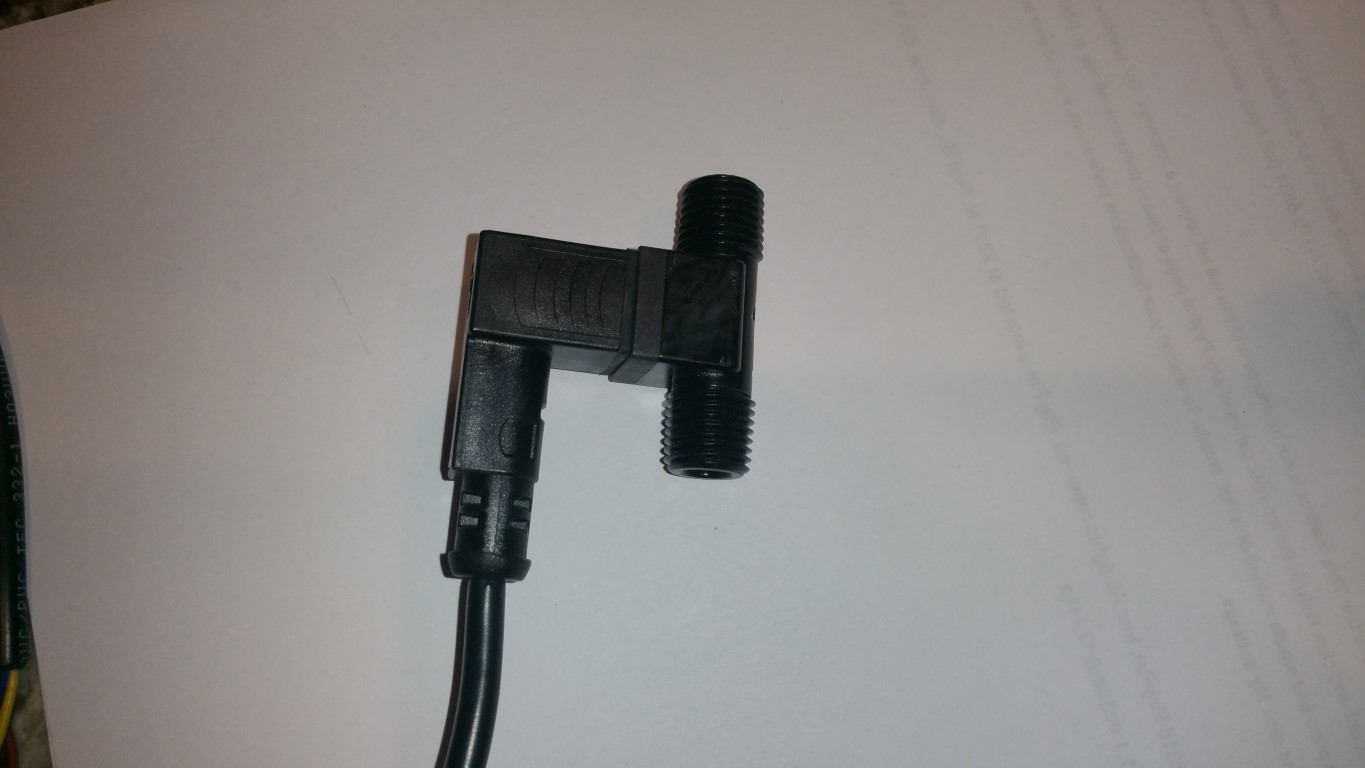 So since it took very little pressure to really snap one, I decided to create a bracket and use adel clamps to soak up vibrations.
Here is how I'm building up the flow meter: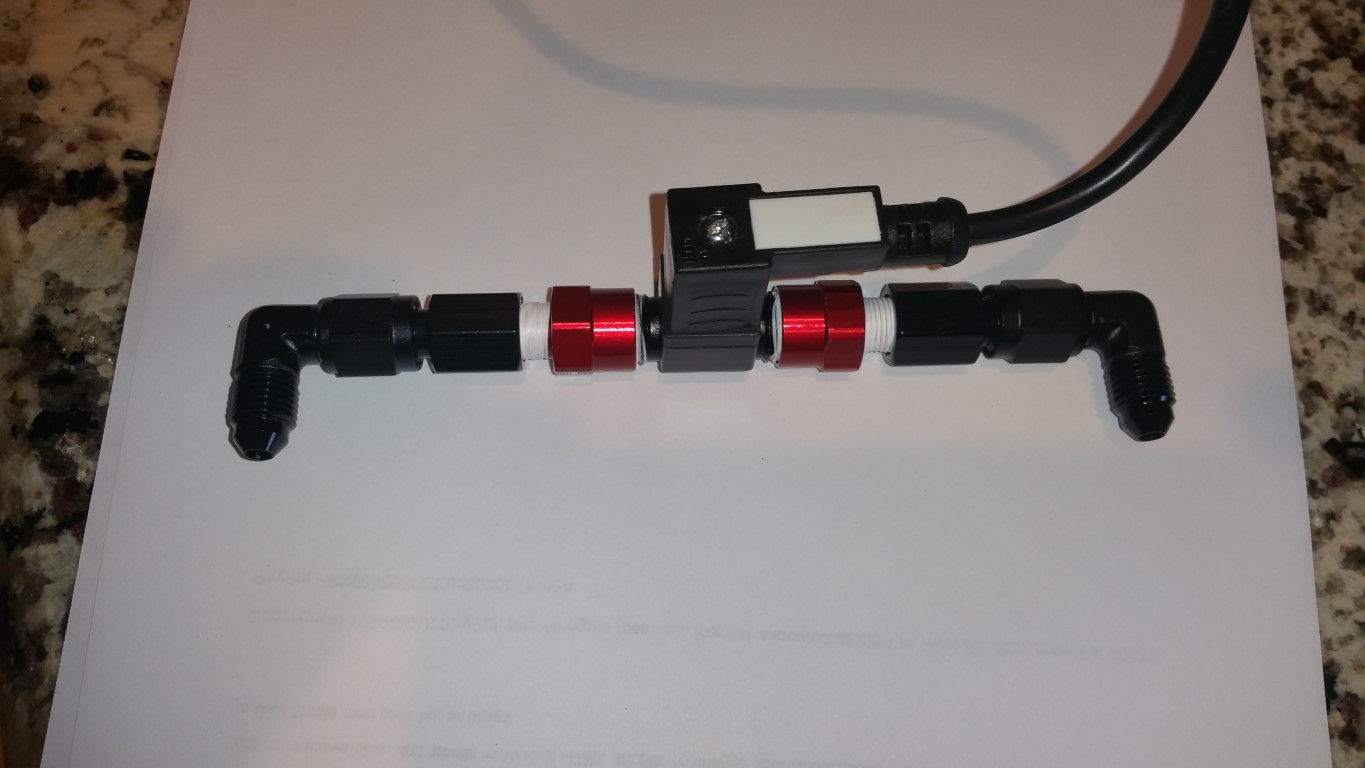 I added green dots for the proper orientation:
Bracket and Adel Clamps: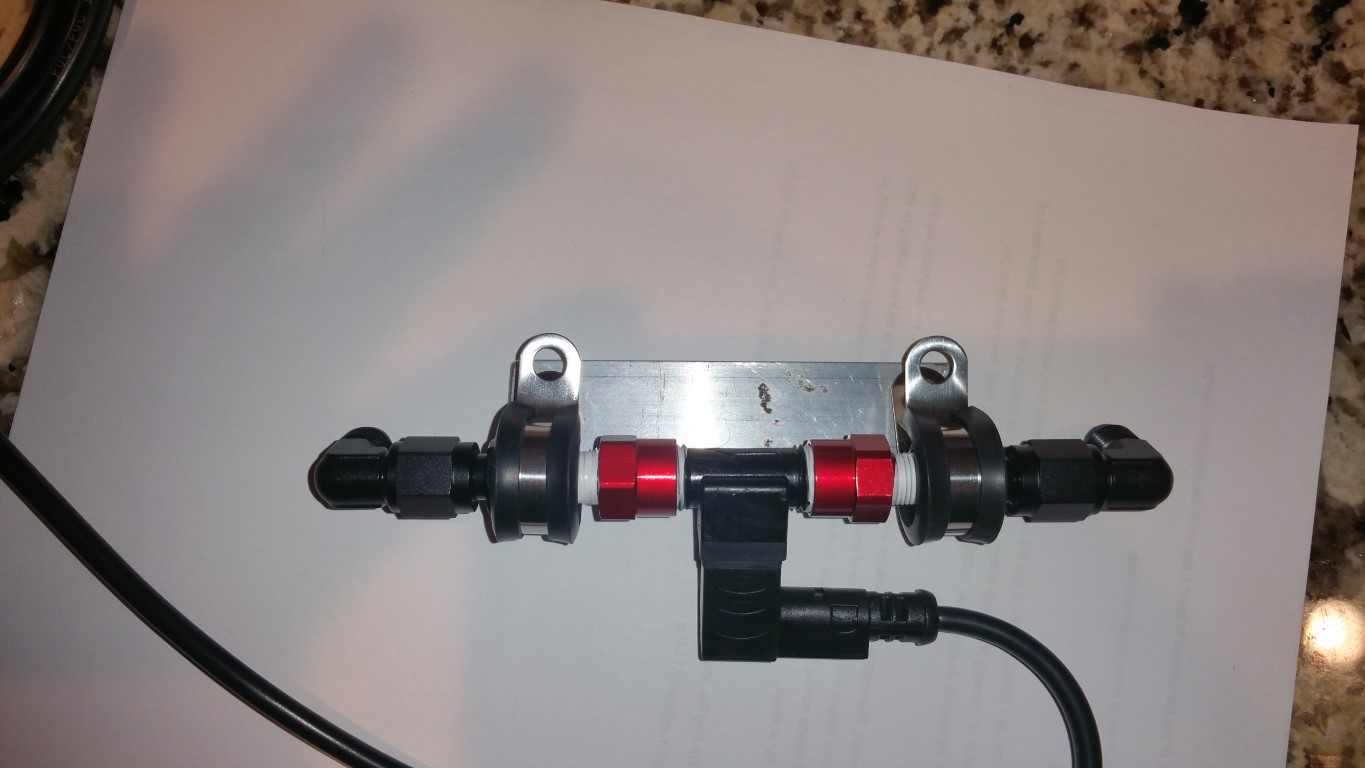 I'm also going to keep this away from heat too.
I don't care how careful you are, sometimes its just gonna break...
-Don