That is what we explained in detail. Our systems use a 2 separate evacuation suction sources so pressure can never build in the first place unless you have a piston/ring/cylinder sealing issue (damage from detonation being the most common) and we also use separate billet cleanside separator. So there is ZERO possibility even if you break a piston to have pressure build. If pressure would ever overcome the evacuation suction, it would simply equalize out the cleanside unit, which has a separation chamber with coalescing media inside to trap any oil vapors, so no mess in the engine compartment like a breather makes.
Look closely at these diagrams to see the cleanside unit replaces the oil fill cap and is a unrestricted inlet for filtered fresh incoming air that flushes and replaces the foul oil and contaminate laden vapors being sucked out the opposite bank (or valley cover). IF anything happens in the engine to allow pressure exceeding the evacuation capacity of the system, it simply will vent out the cleanside! MM keeps misrepresenting our systems and you the consumer loose with the damage done to your engine over time and the lost power of NOT pulling suction at all times.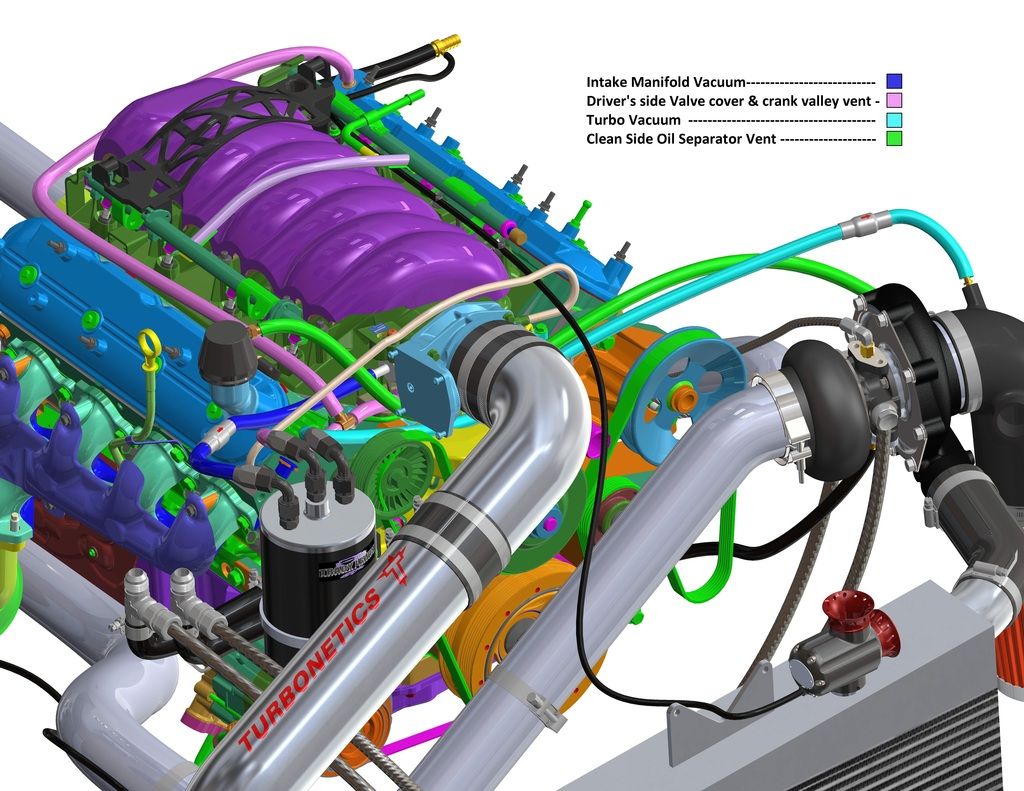 This is what you get with the E2-X complete system:
So as you can see, not only does it make a pressurized crankcase impossible, it also traps 95% plus of ALL the oil mist and other contaminants vs other cans that at best trap no more than 15-30% allowing the rest to pass through them and still be ingested causing the issues you install these to prevent in the first place.
And on a 525 HP LS3 NA used in road racing only in a Lotus based road race car where ANY oil spewing will not only get you flagged from the course, but can easily cause a crash: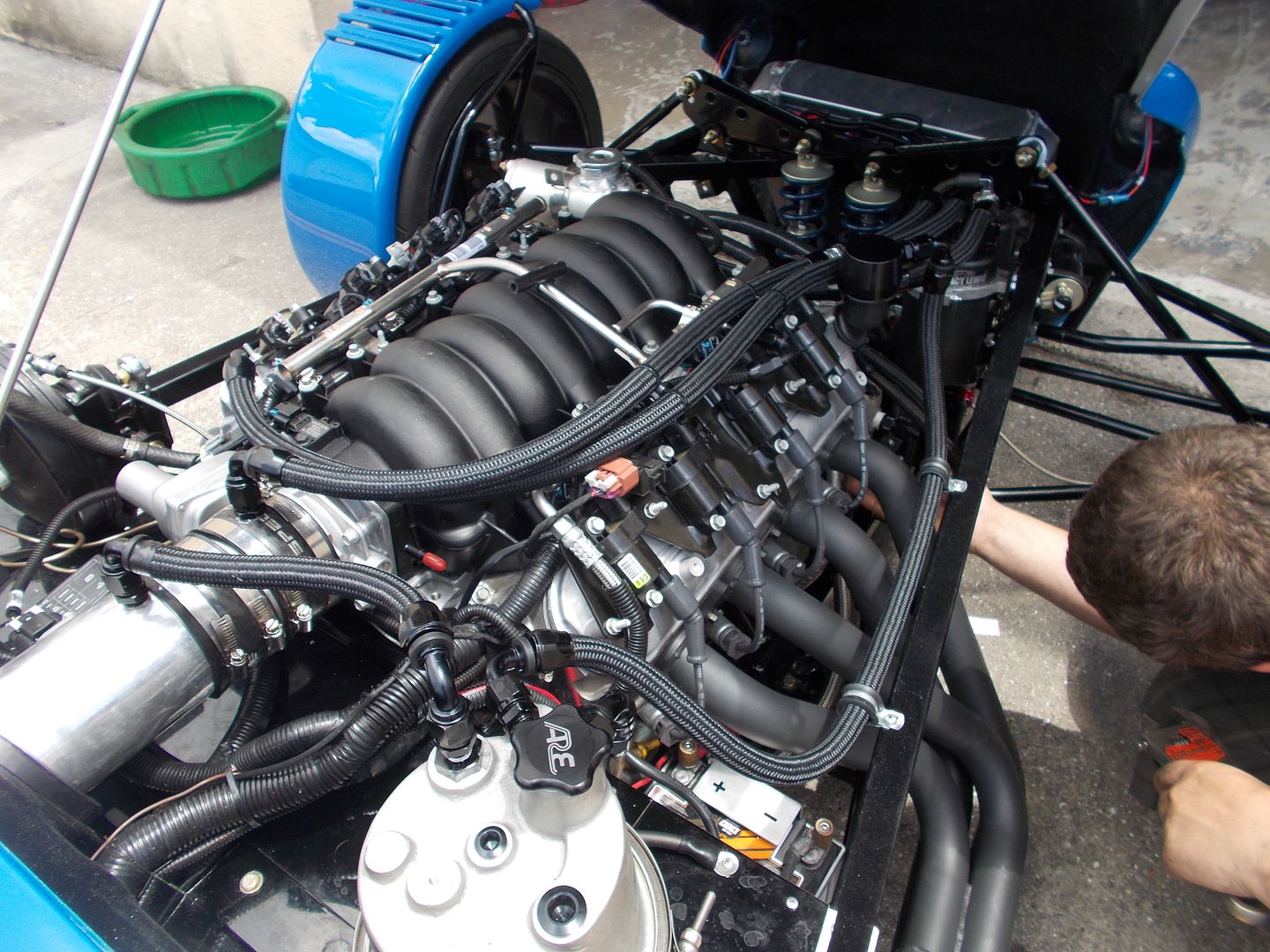 This has become a standard for road raced cars with LS based engines, NA or FI because it addresses EVERY aspect of proper crankcase evacuation, air/oil separation, and oil mist containment while NEVER allowing pressure to be able to ever build even when an engine fails.