Quote:
Originally Posted by
batman53201
well, i contacted my dealer to ask for a rail car number, and they acted like i was speaking in a foreign language. I guess they dont get people tracking cars too often.
Tell them to follow these instructions.
Go to the order workbench and go to "manage inventory".
Then go to "view in transit".
Then click on the order number for your car.
Once they do that, this screen will appear. They will need to click "view event history" at the bottom.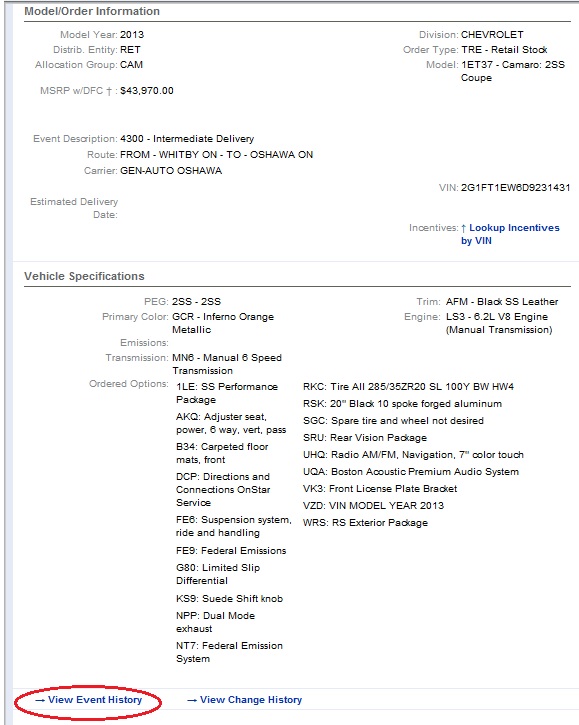 A screen like this will appear once they do that. Somewhere in these status code, there will be a code that lists the rail car #.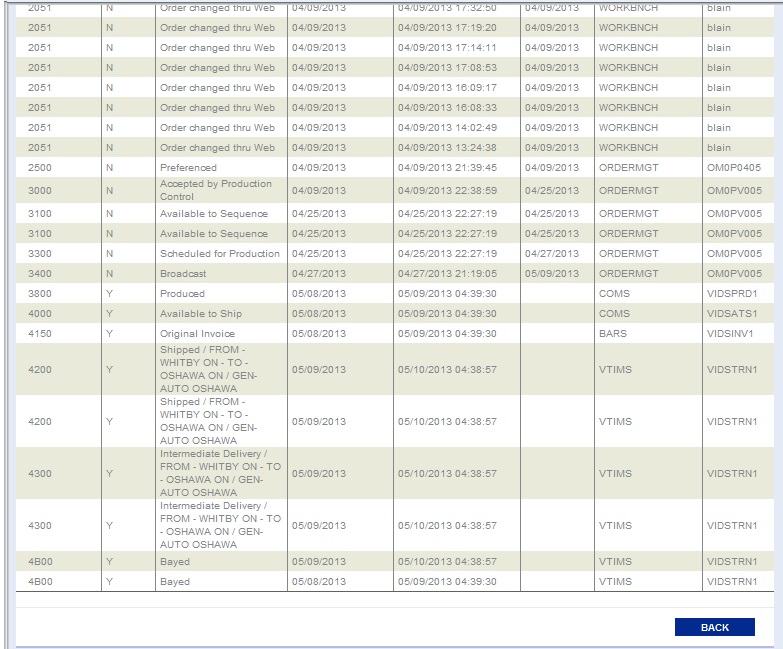 It will be status 4200 with a rail listing similar to this.

Hope that helps!