Just wanted to thank the forum for all the good advise and tech info I have received since I became a member.
Here are some pics of the car loaded on the trailer...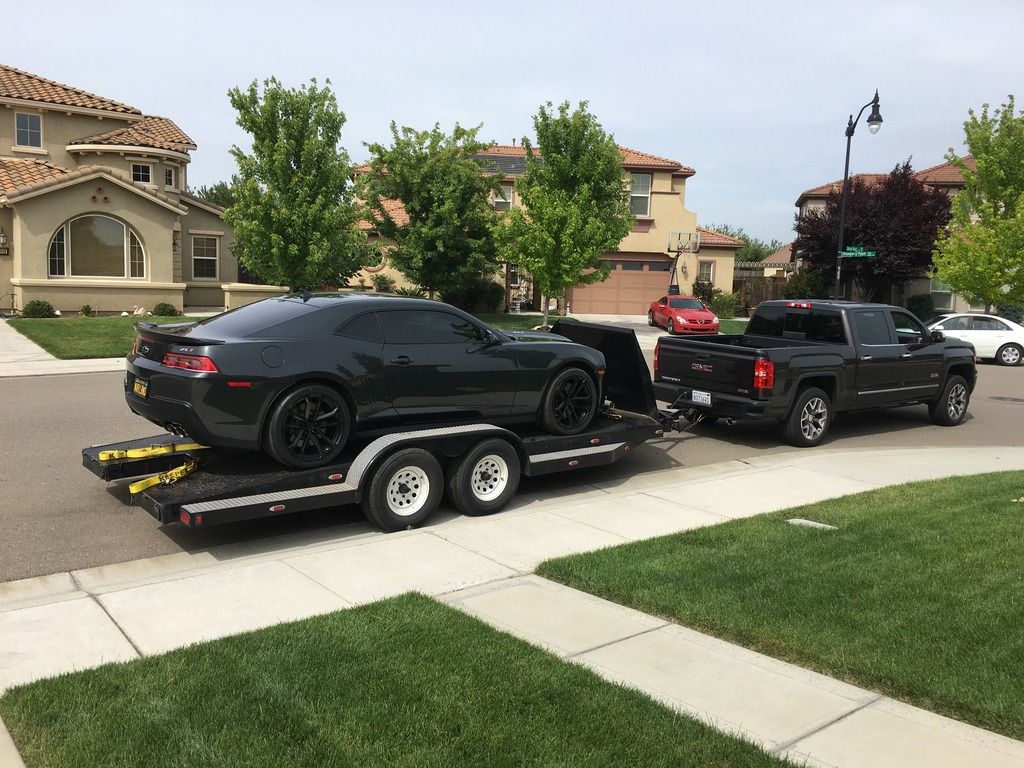 If you do not have the yellow spacers for the front get them... before i could not load the car onto this trailer without wood under the ramps and putting the rear of the truck on ramps.
Now it just drives right up.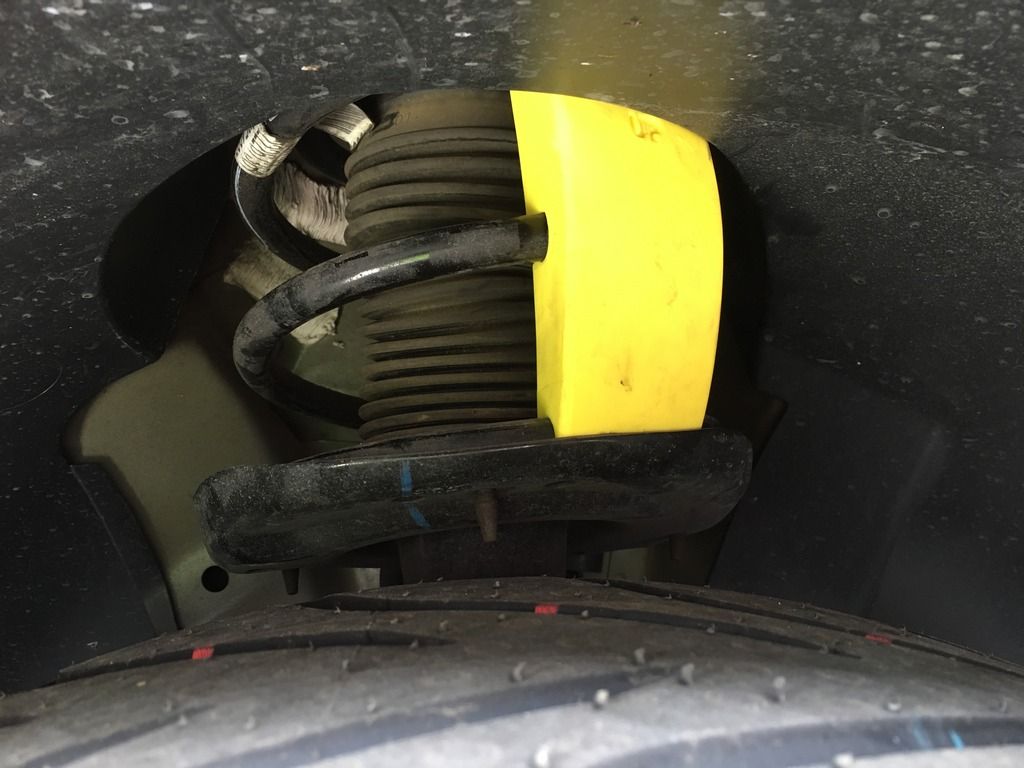 I would also like to emphasize using T-Hooks to strap down the vehicle. So much easier. Only thing easier imo would be E-track and Tire Straps
Summit Racing Part Number:MTD-340003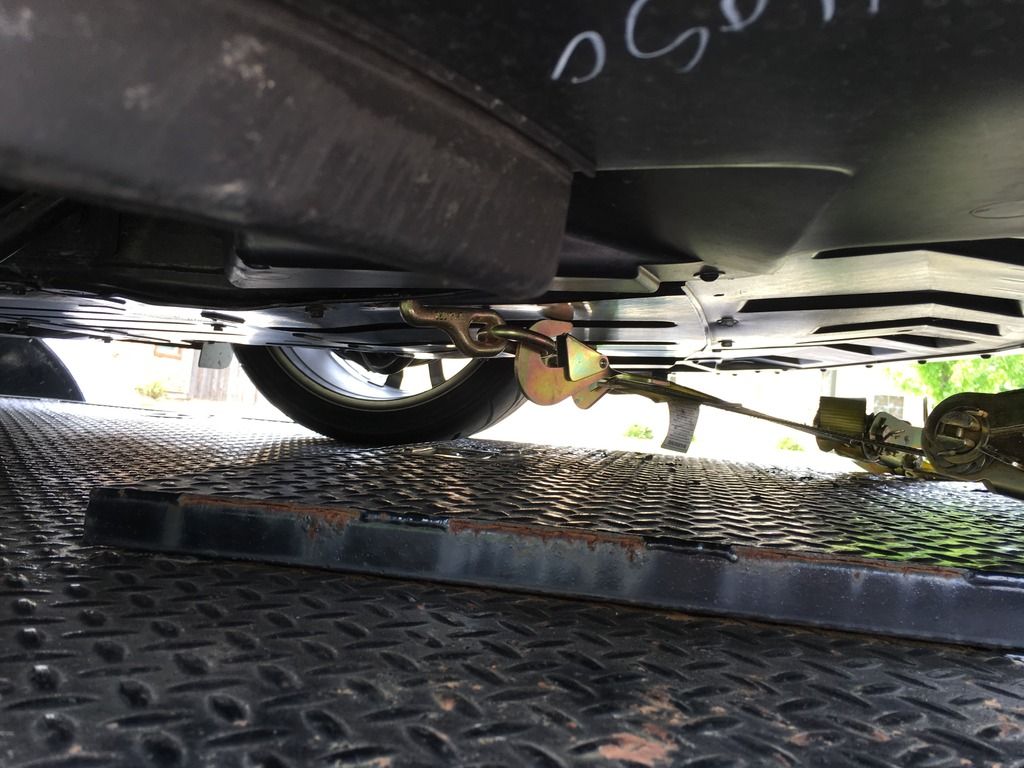 The car alignment was done yesterday, it is setup per GM's ZL1 specs for track.
Running Toyo 888s at 28psi cold.
Perf Mods: CAI, Ported TB, and 5% pully
Cooling Mods: Transcooler, Ron Davis Radiator/HX, 160Tstat
Going with Hooked On Driving. Day 1 3mi track , Day 2 5mi track.
Thanks again everyone... Ill report back with some GOPro vids this weekend