Well, it has been a fun few days with the car! I spent a few days last week (taking my time) installing the NightOwl halo kit. I spent yesterday (Saturday) washing and waxing getting ready for the Super Chevy Show in St. Louis. About halfway through my detail, the skies opened up, but luckily I had decided to wash and wax inside my garage yesterday to avoid the sun and potential water spotting.
This morning still looked a little dreary and rainy outside, but by 9am it had started drying out and I headed down to Gateway Motorsports Park for the final day of the fun and the class judged show. It turned out to be a really nice day (a little hot) for the show. There was a decent turnout of some really nice Chevy's. We had 4 members of our club show up, and all four of us won awards!
I don't do a lot of shows, but I was really excited to have won my first time today! I was my class award winner, which resulted in a nice plaque and a jacket! Here are some pics: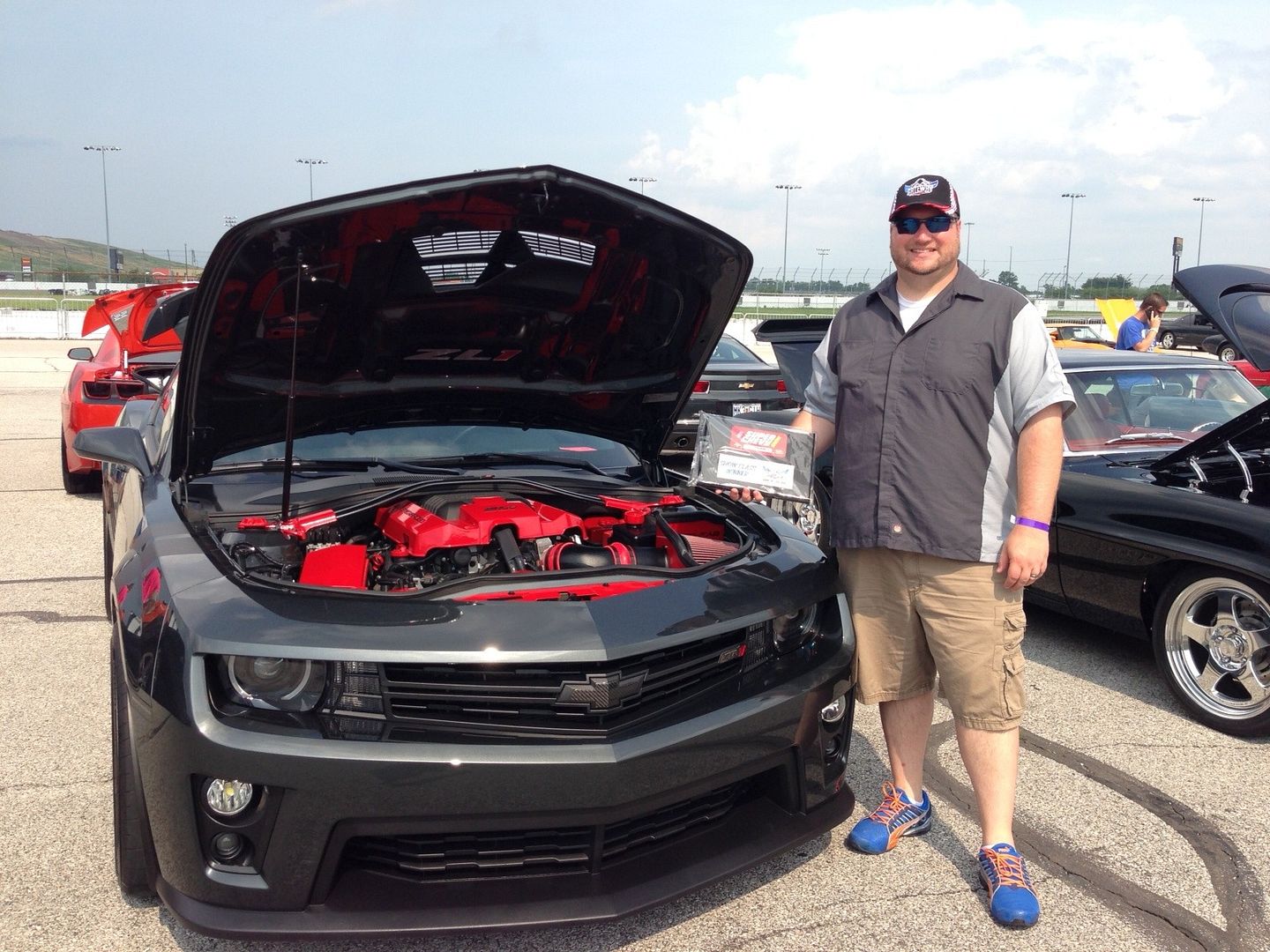 And a little Instagram my wife did: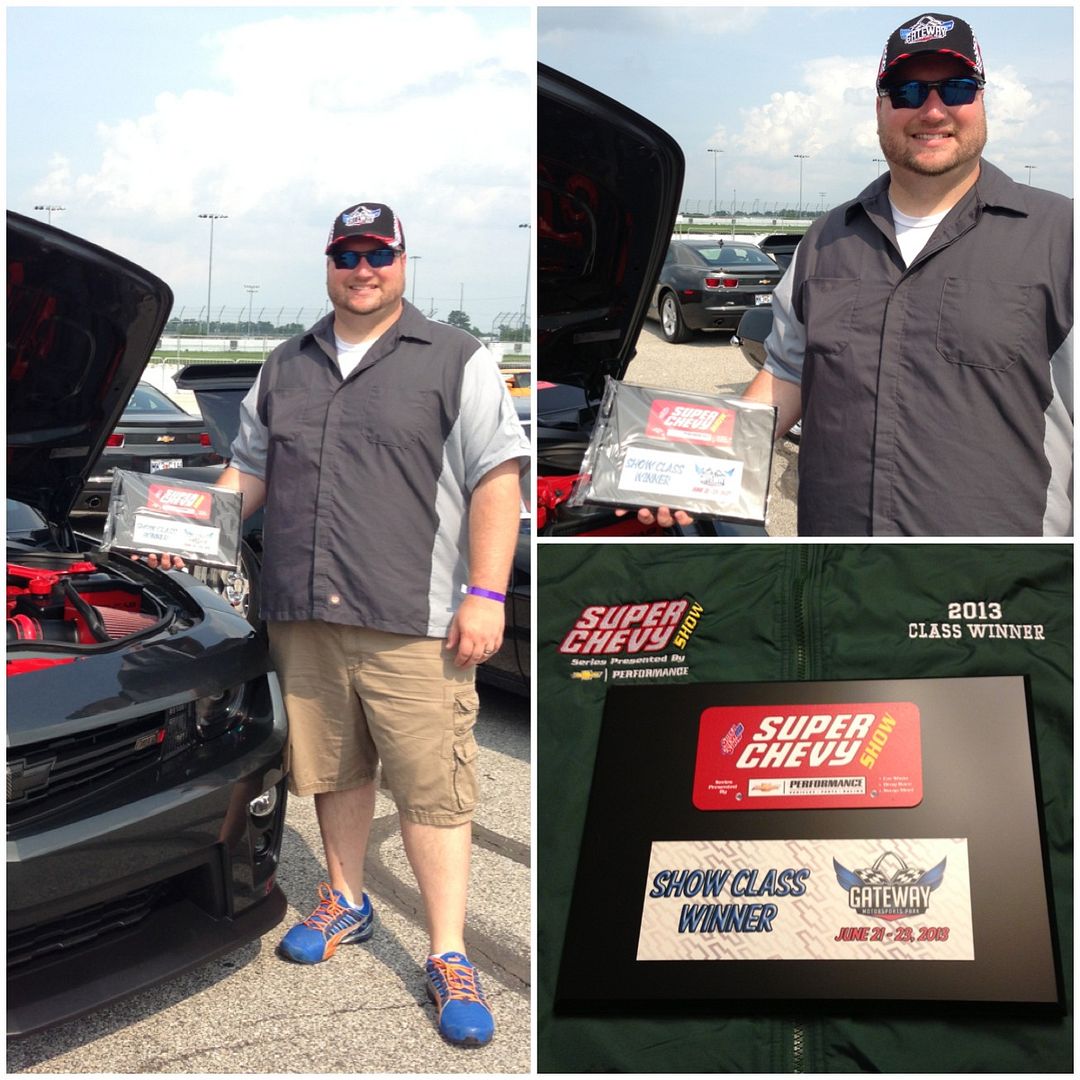 Finally, a shout out for Southern Illinois Camaro Club. We had 4 members attend the show today and we all won awards!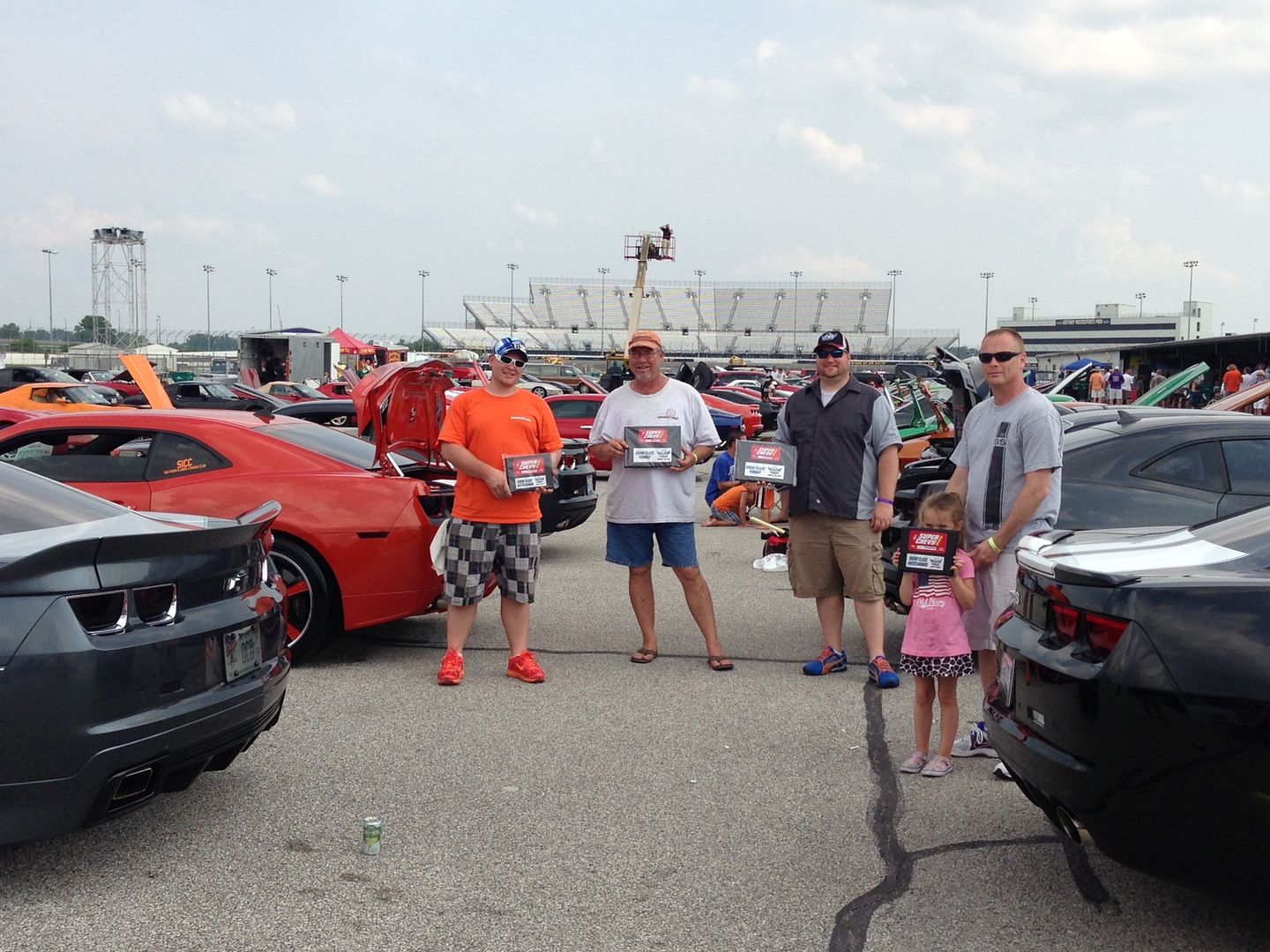 All in all, a pretty productive week on the Camaro front. I also ordered a few new mods, which should be here soon. Which reminds me that I have a few parts to sell too! I guess I should get on that!
As always, thanks for stopping by!