hello, had a request by a member to do a post on removing the door handle. so here it is.
1. tape as in the pic, put some tape also on the end of a flat blade screw driver, carefully pry up the cap that cover the key mechanism.
2. remove plug from inside door, use a #20 torx bit and begin to turn counter clockwise until it stops, while turning the screw, wiggle the key lock and lift it out. you might need to pull on the door handle just a bit for the lock to come out.
once the lock is out, screw the torx screw in until it stops, if you look in the hole you can see the 2 teeth move that hold the lock. this is important.
now with the lock out of the way, you will have to pull the handle out, like if you are going to open the door and toward the rear at the same time, on the next pick you can see the little lever arm that the handle is pulling on. you will here a snap as it clear and the little lever pops back in. remove door handle.
ok now to get the handle back it, i took some thin wire and pulled the little lever forward and pushed the handle in and once it was in i pulled the wire out.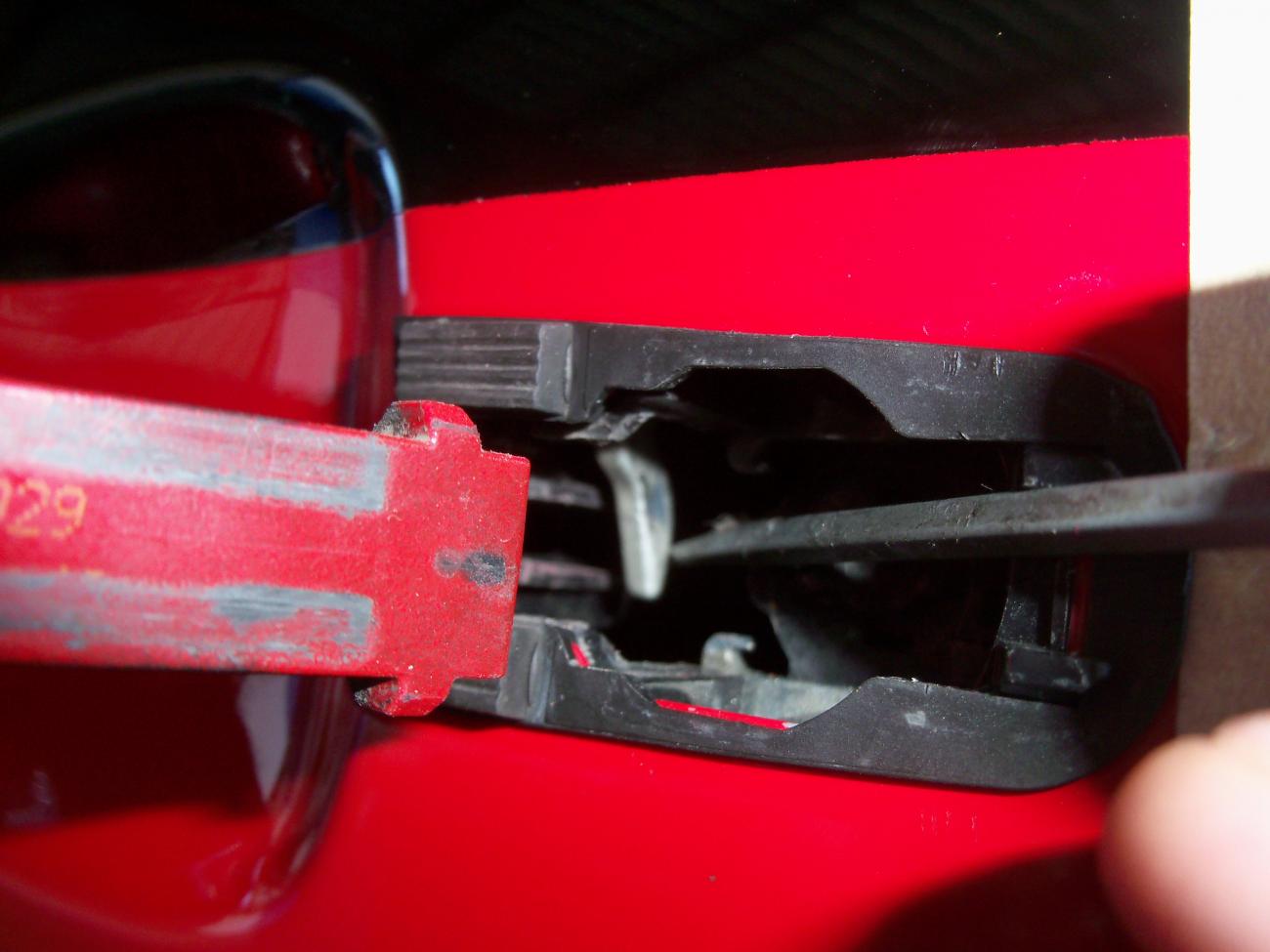 now you can screw the torx bit counter clock wise again and see the teeth going back, you might have to wiggle the door handle a bit the get the lock to seat, once it seats, screw the torx bit in until it stops. Put the cover back on, again you might need to wiggle the door handle a bit.
lupe