So, have been taking the car out about 4 times a week -- really enjoying how its running. While doing my usual checks, I found the supercharger pulley bolts were backing out -- super glad NONE came out.
So, using a T30 1/4" drive and a torque wrench, torqued ALL the bolts to 62 inch lbs -- that's INCH LBS. Looks like after 2 years and several races, I'll need to add that to my 'death check'.
At least now, its torqued down: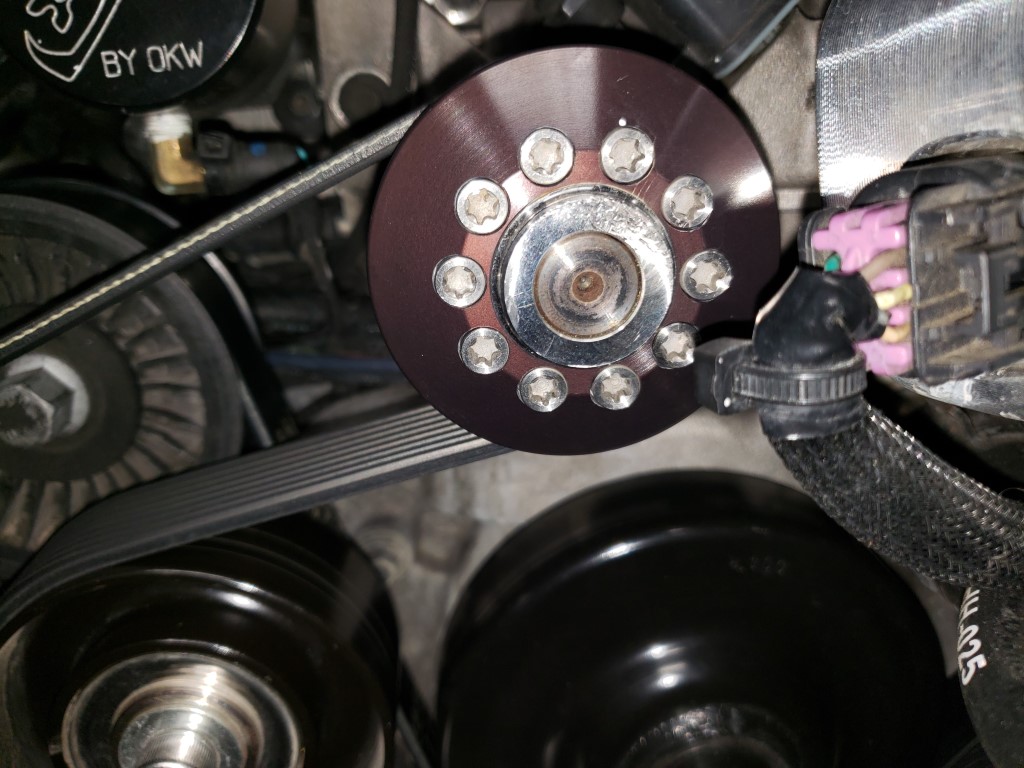 Also found a very small bolt (hex) that does not look like it fits anywhere -- except my old ADM CAI. Outside of that, everything still looks great and holding up very well.
Since GPI engine rebuild, have 11k miles on her!
Need to verify with GPI 'when' I should swap out Valve Springs...
-Don