I don't want to depress you guys but this noise is a by-product of the upper strut mount design and is not fixable by simply changing a strut or strut mount.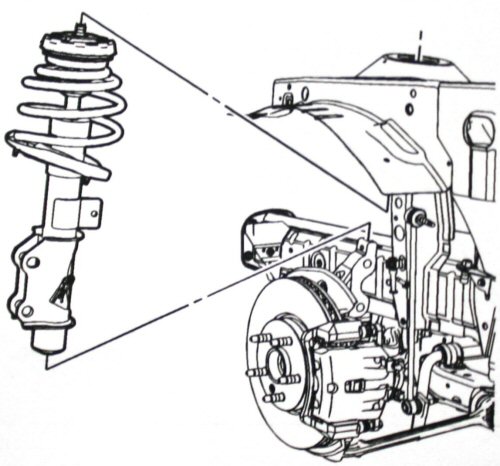 Unlike most strut vehicles with bolt-in upper strut mounts, the Zeta platform uses a floating upper mount. The mount literally just sits in place using the weight of the car to hold it there. Those funny looking formed washers in the engine bay that stick up 1/2" above the strut towers are the strut retainers. If they were not there, the struts would literally fall out if you jacked the car up.
What happens when you go over bumps, washboards, potholes, etc. is that the strut rebound valving does not allow the strut to extend quickly enough to compensate so the entire strut assembly falls down out of the strut tower slightly. This creates the noise everyone is hearing. It is not dangerous by any means but it is definitely annoying.
Ultimately the design itself needs to be changed or the problem will continue. This would have to include changing the design of the strut tower itself as well as the strut mount. I doubt GM will do any more major re-designs with the Zeta platform but hopefully this issue will be resolved with the upcoming Alpha platformed Camaros.
Keep in mind this is a completely different issue from the earlier upper spring isolator service bulletins. The issue being discussed generally only happens while driving over speed bumps, transitions, rough pavement, etc.