When I first got my Camaro I didn't have any specific plans for modifications. As time went on I saw some cool little things on C5 and decided to do them, like Bowtie and RS logo vinyls. As time has gone on I started seeing some pics of guys that had painted their stock rims black. I decided that I liked the look and I wanted to go ahead and get that done. I don't have anymore mods in mind right now, and thats probably a good thing for my wallet
List of Mods to Date:
-Black Vinyl Bowties (Front & Back)
-Black Vinyl RS Logos (Front & Back)
-Black Vinyl on Camaro lettering (Fenders - this is hard to see in these pics because the vinyl only covers the fronts of the letters so there is still some chrome visible on the tops, sides and bottoms of the letters)
-plastic taillight blackouts
-RS logo on inside shifter
-Custom Camaro floor mats with Red Trim
-Stock Midnight Silver RS rims PAINTED black
-Camaro5.com license plate frame
-Window Tint - 20% on the backs, 35% on the fronts
Here are few pics. I apologize if they are not the greatest quality I had to use my Blackberry to take them.
Thanks for checking out my Camaro
A couple of side profile shots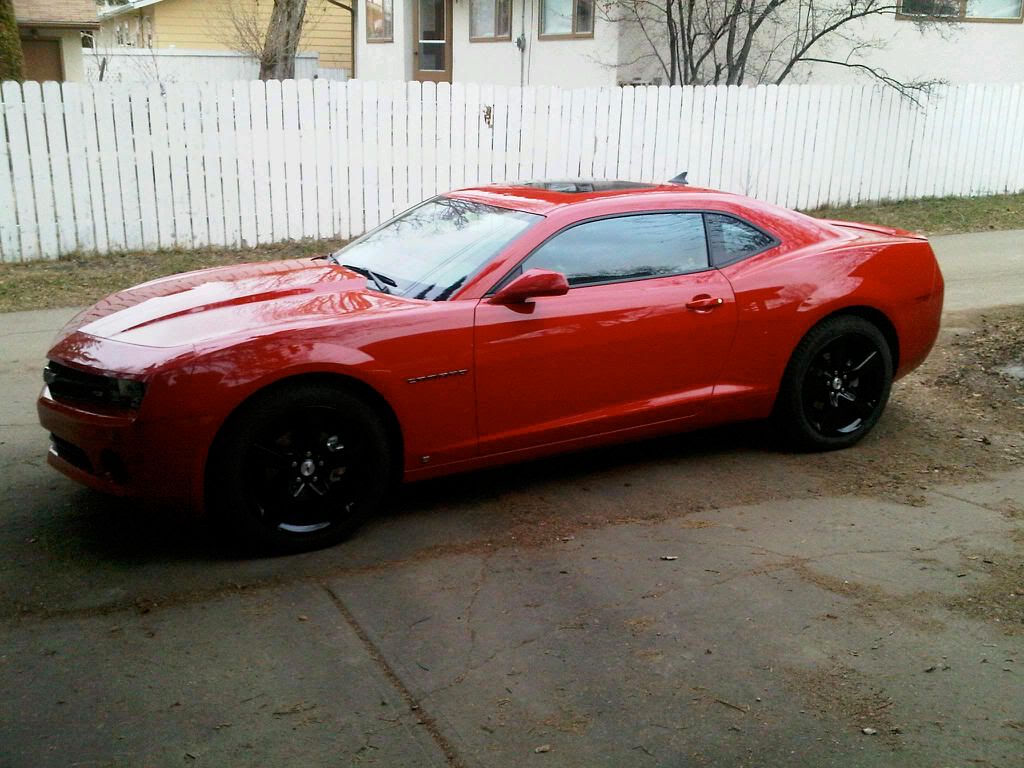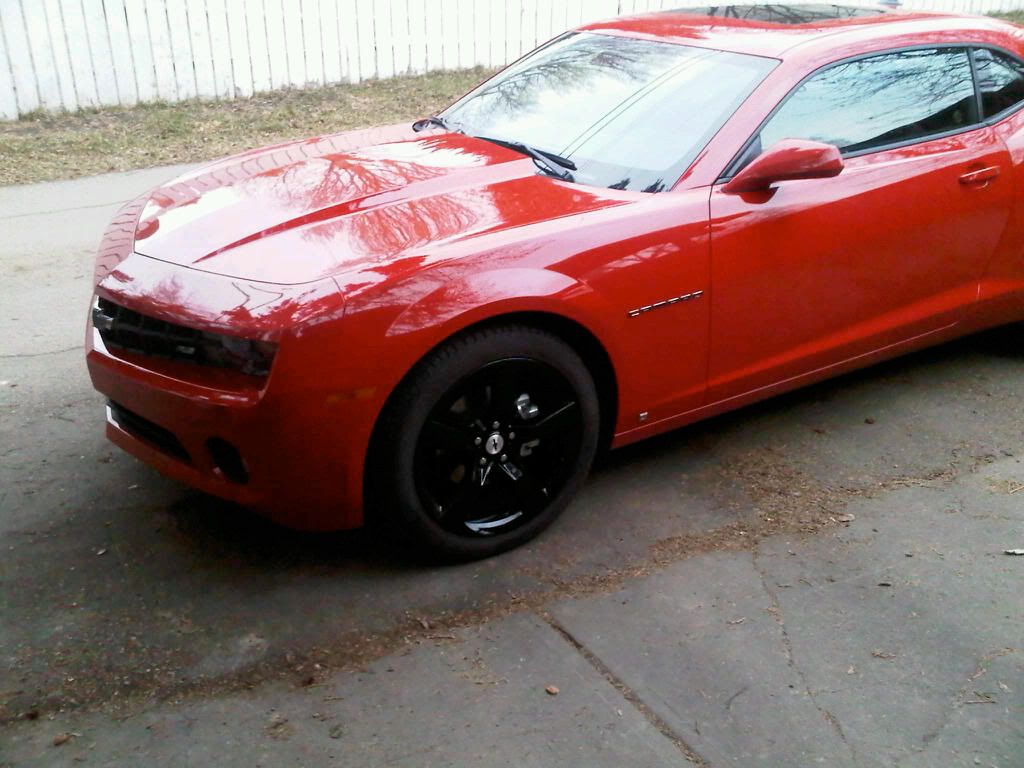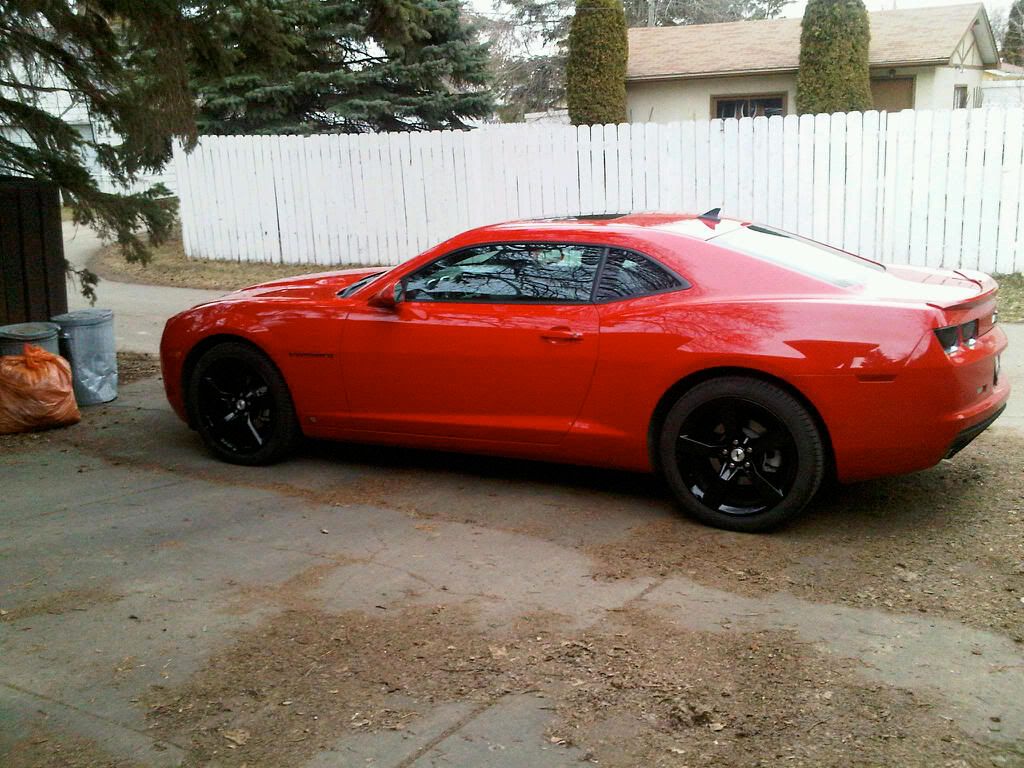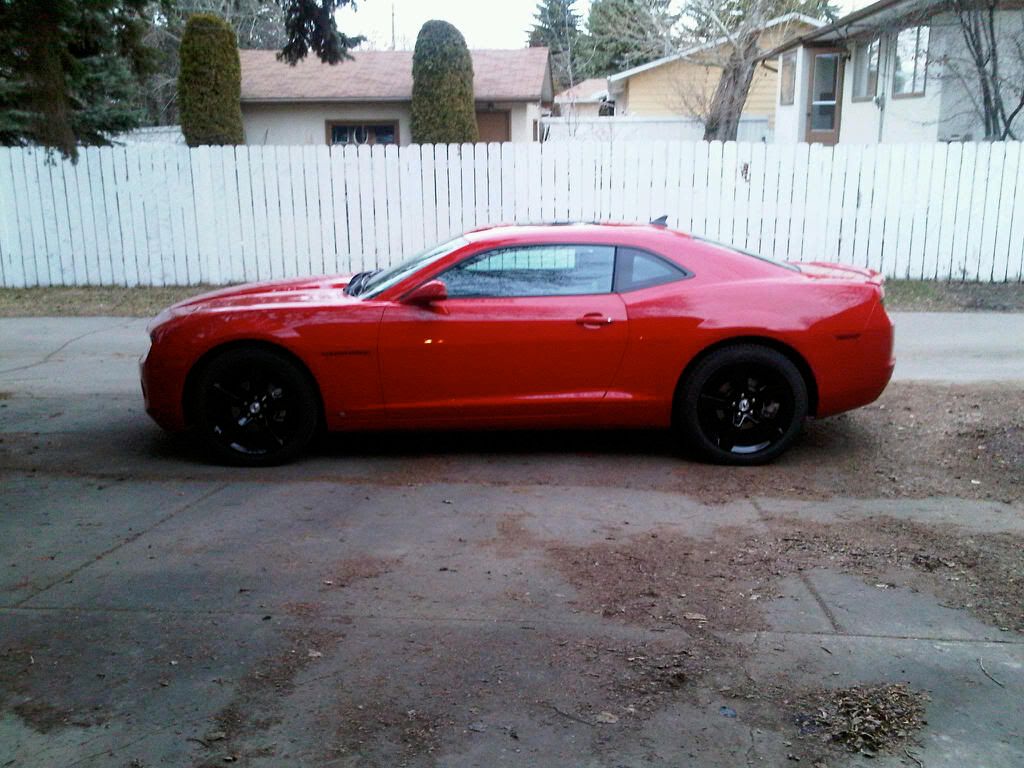 This is the best pic I took, I think...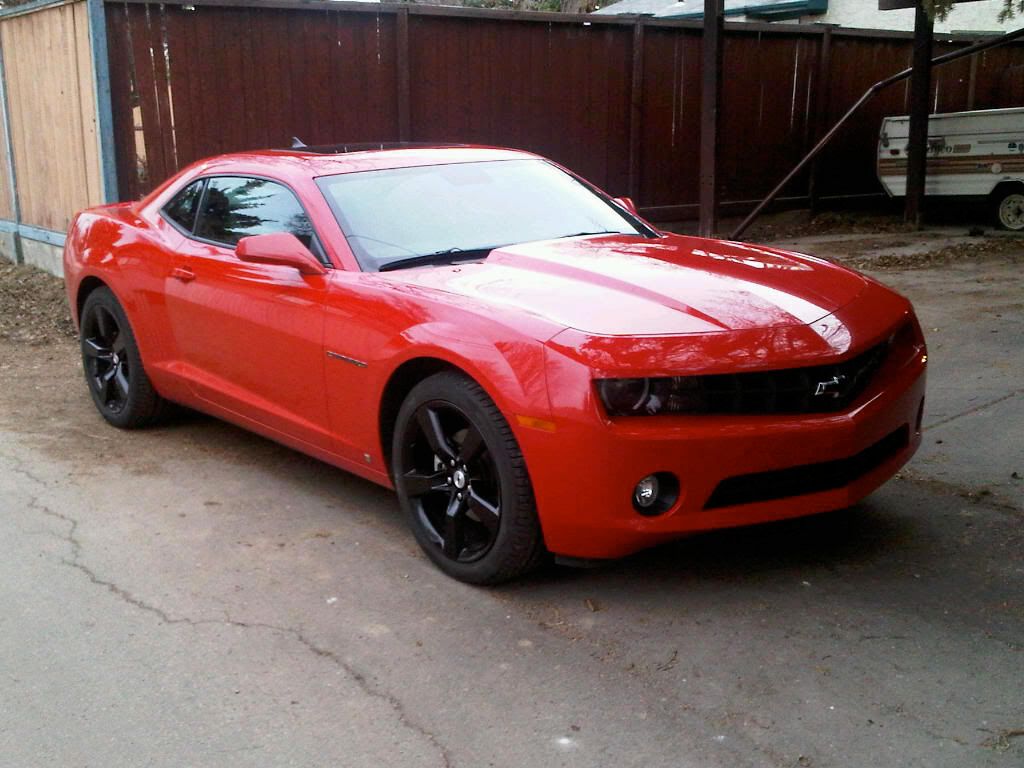 Close up of the wheels
Couple shots from the back (blackouts on taillights, bowtie and RS logo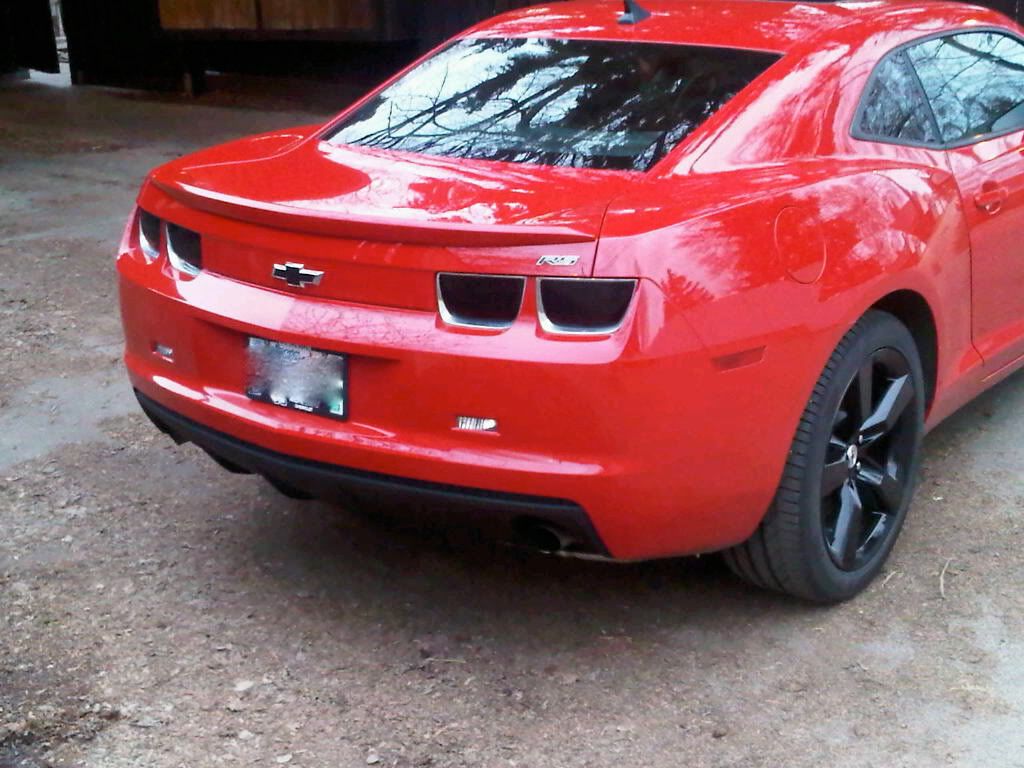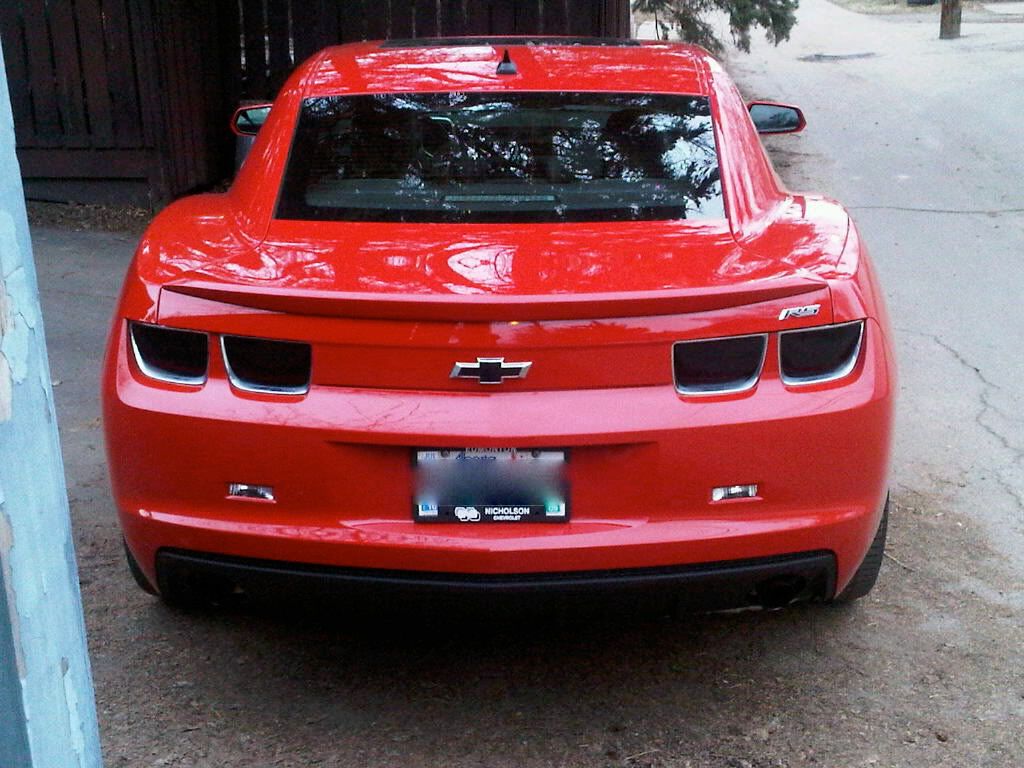 Close up of the front RS logo blackout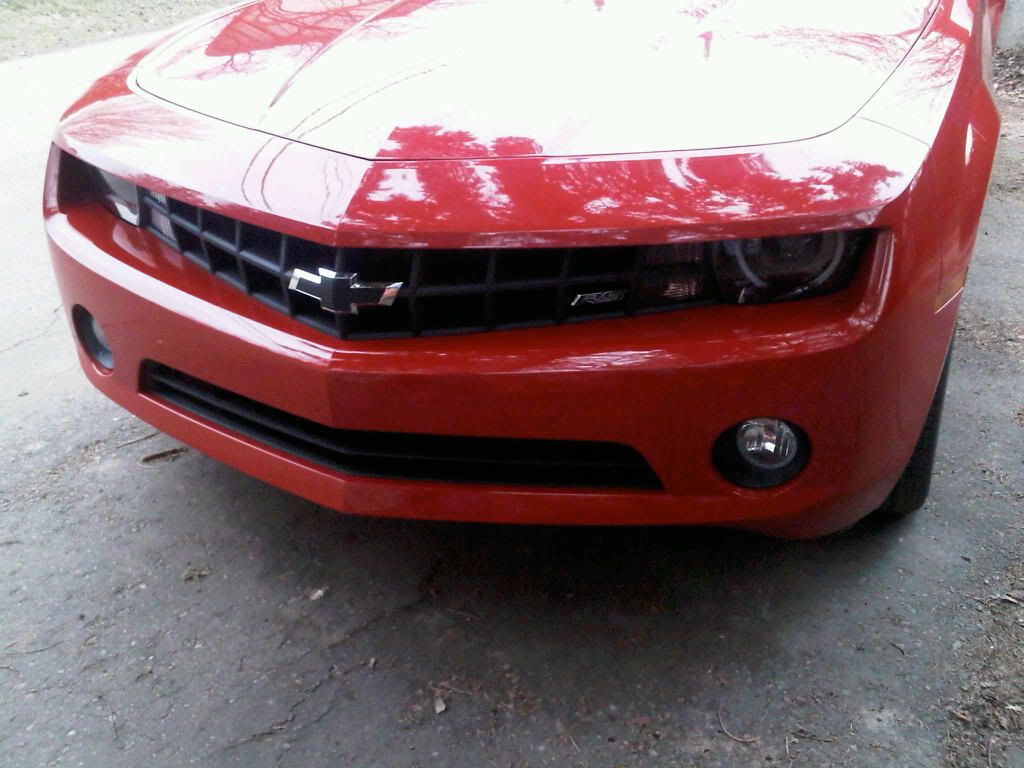 Interior shot of floor mats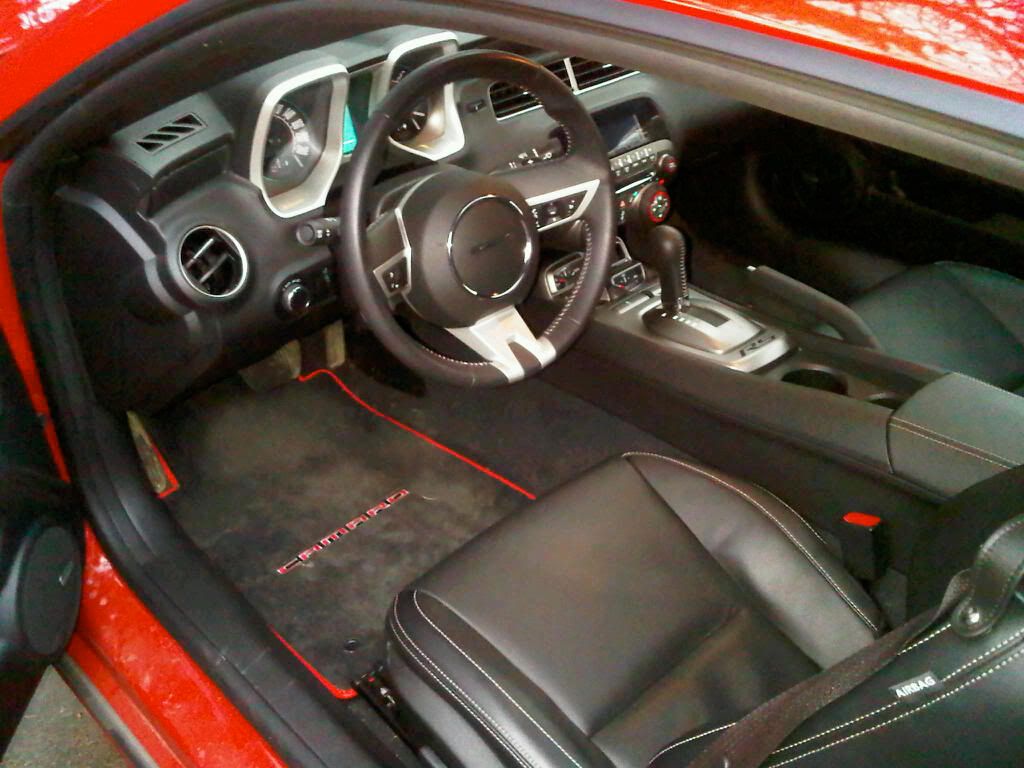 Close up of the RS on the shifter base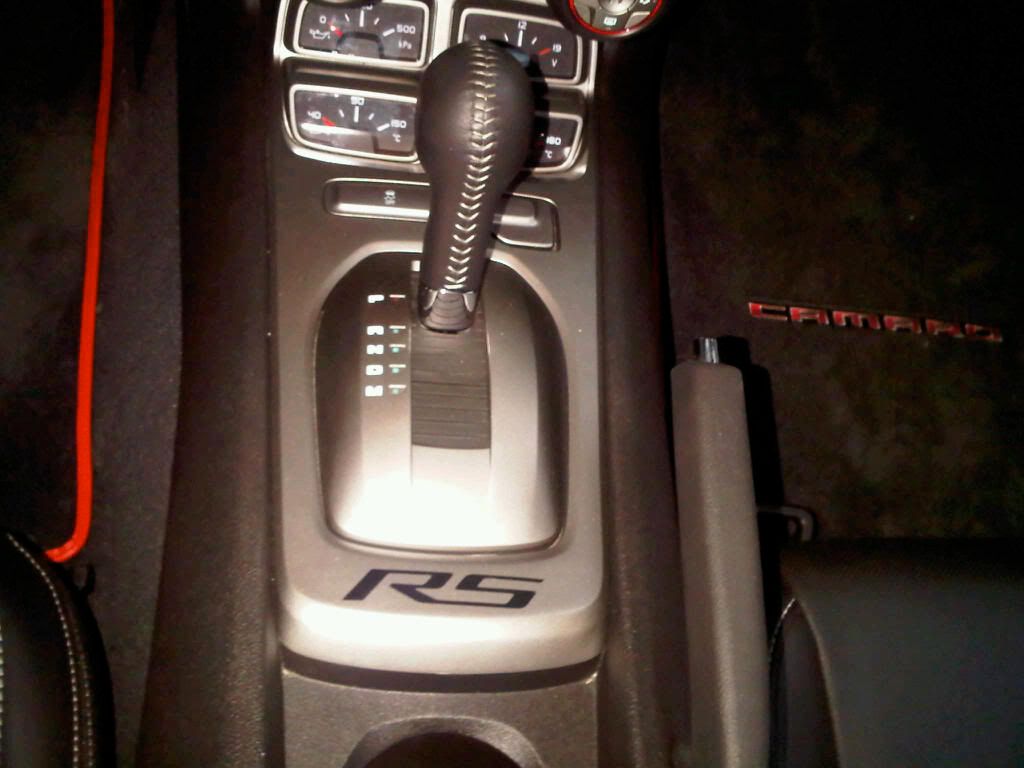 WINDOW TINTING DONE MAY 20/2010