Here is a couple of pics of before I installed the Doug Thorley Catback and after. My stock exhaust had a muffler delete on it as you can see it has no mufflers. The Doug Thorley Catback is not as Loud as the muffler delete was but it has a deeper tone to it. The muffler delete was more raspier an less deep low tone. I do like my new Doug Thorley Catback as it now has mufflers and can pass inspection and as a plus has a performance kick to it.
Before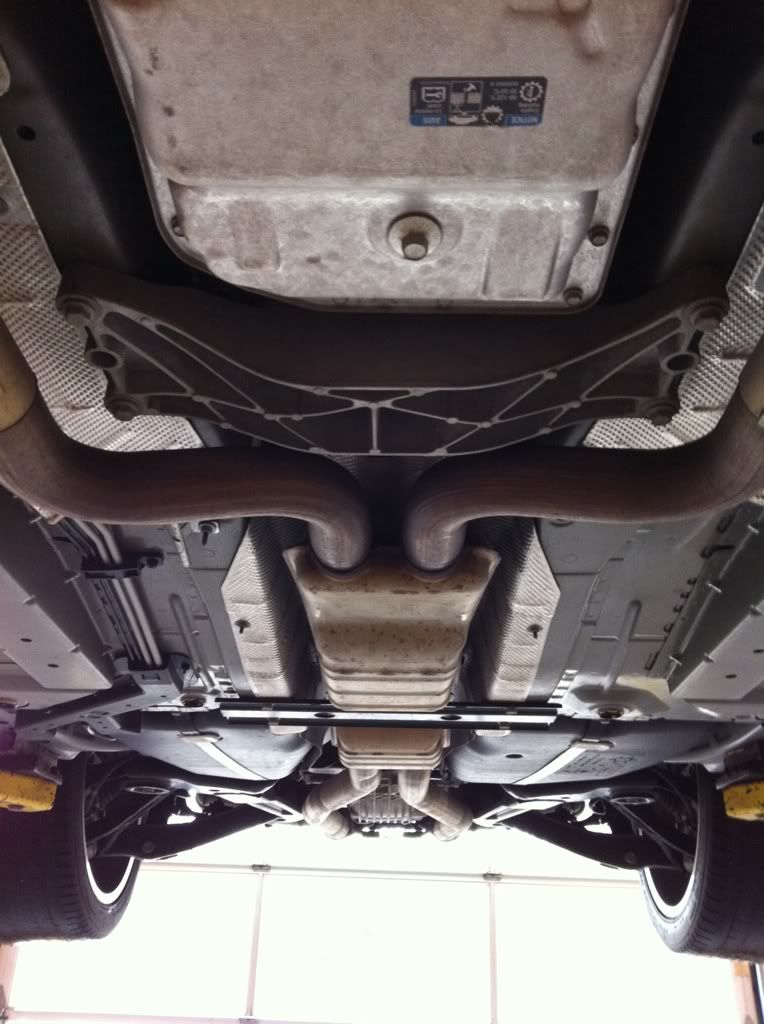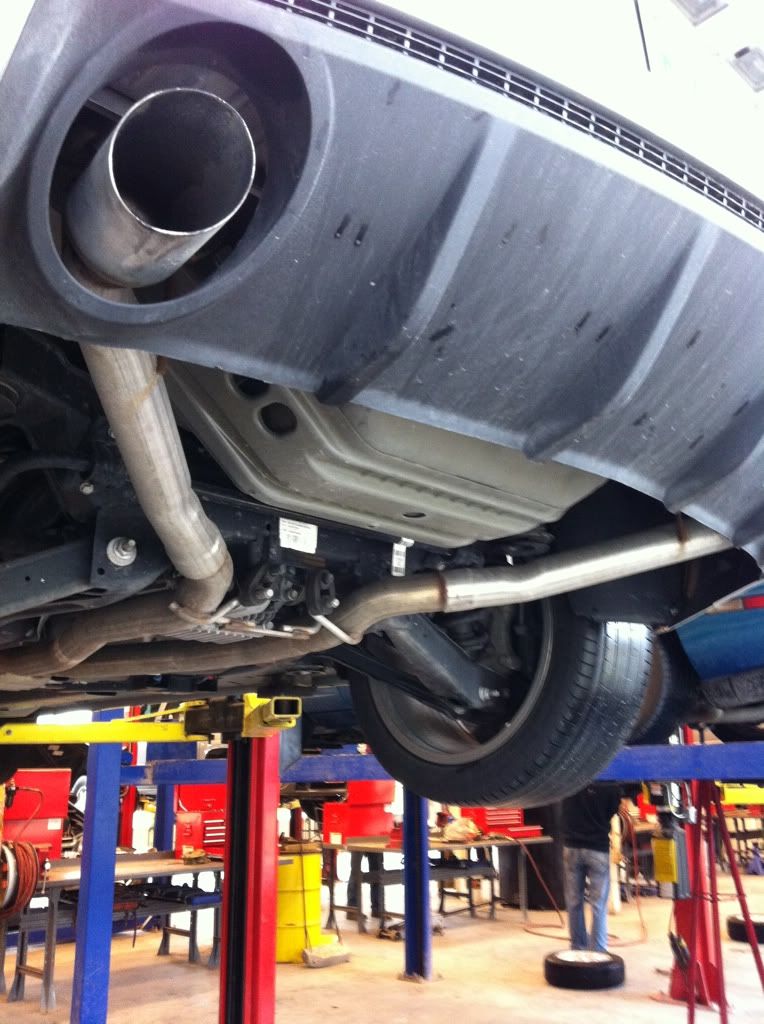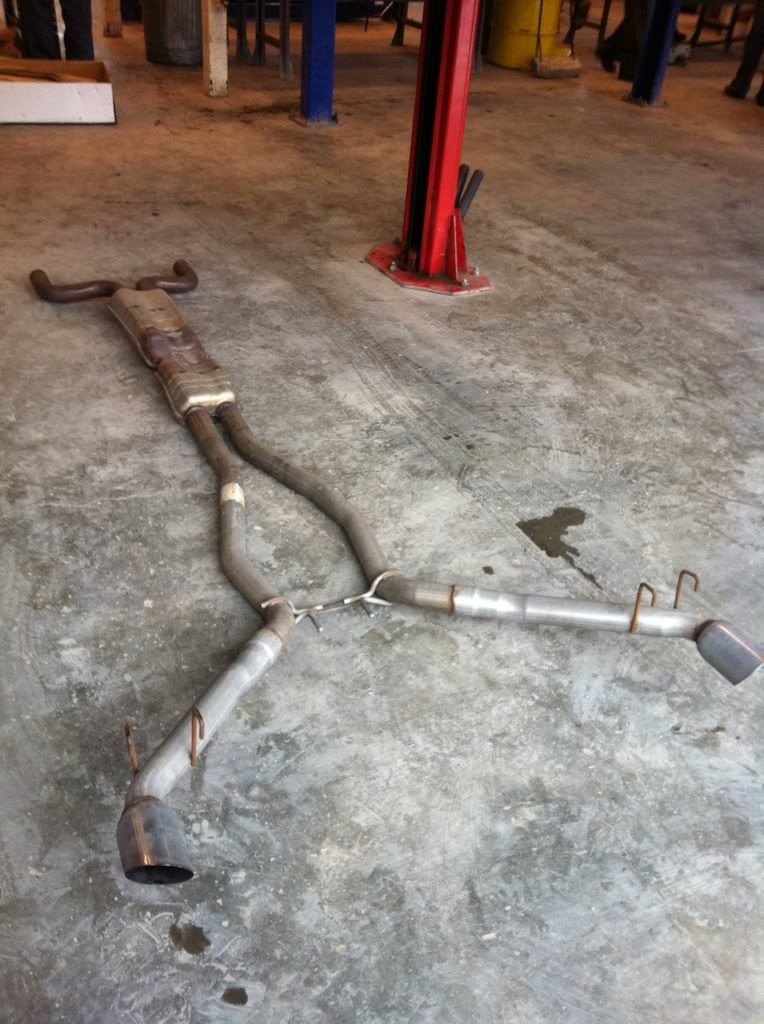 After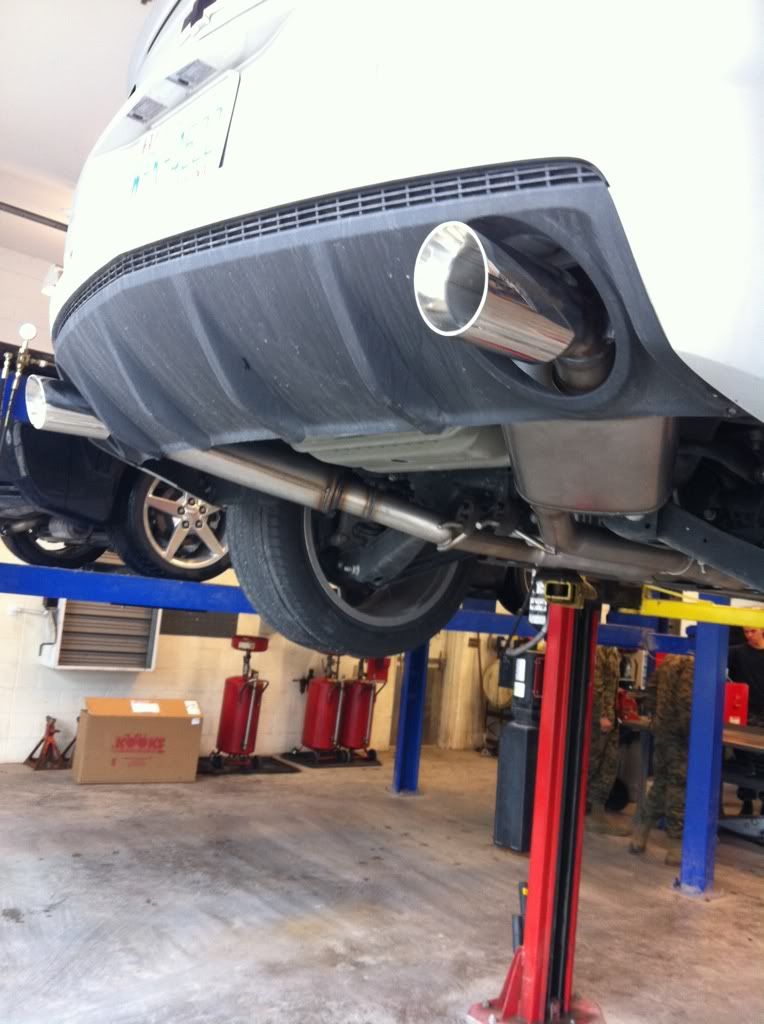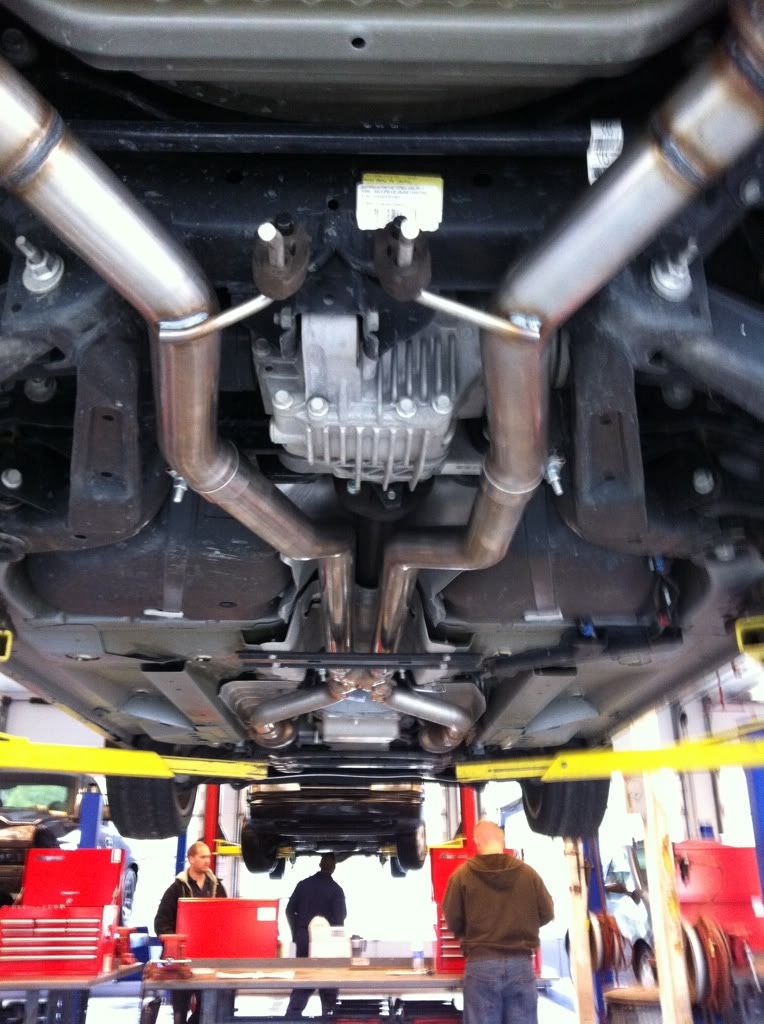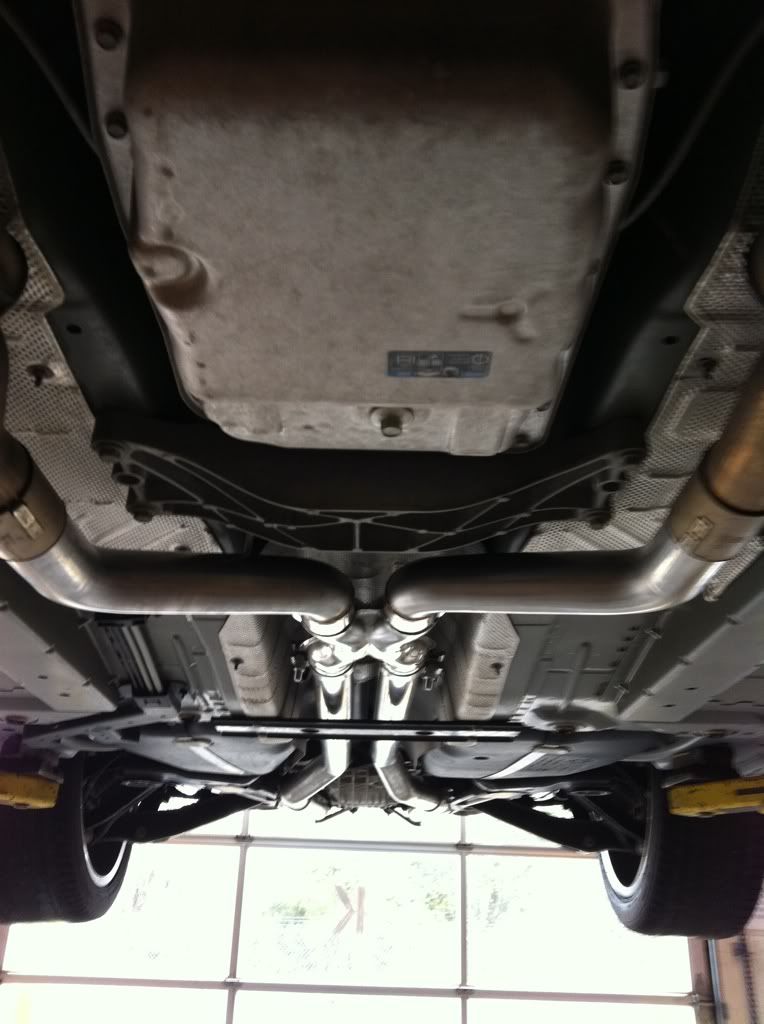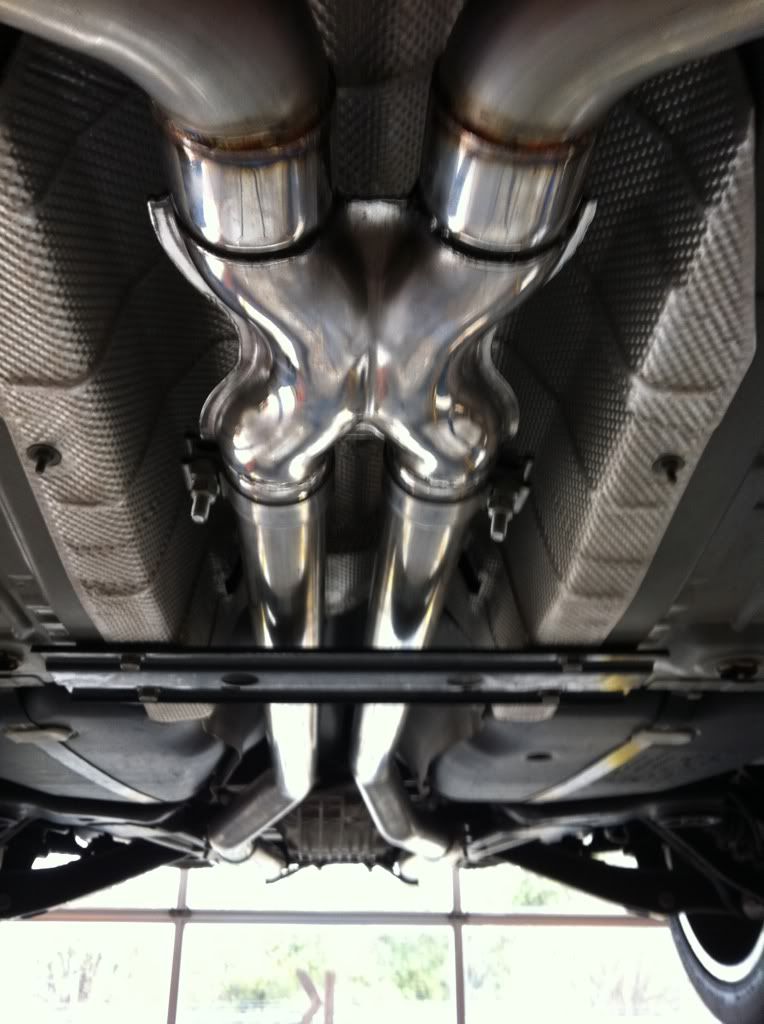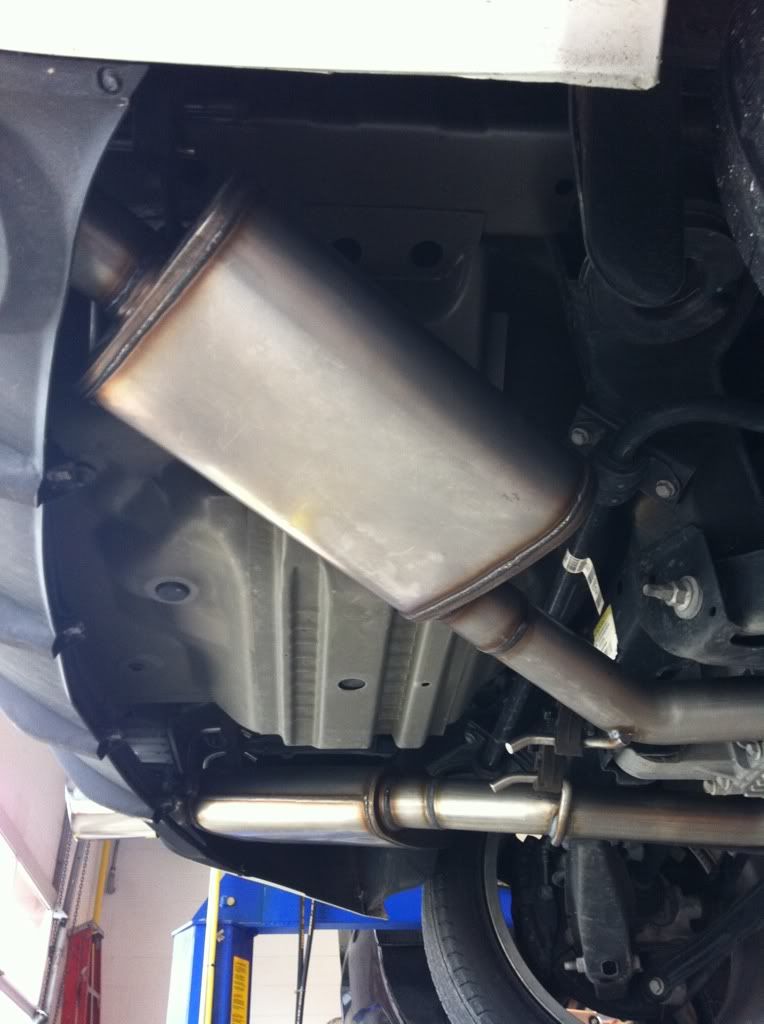 here is a video of stock and muffler delete sound.
sorry for the rain on the DT video, if you guys like I can get a new one.
P.S. I'm really diggin the 4" tips hah