The issue is the seat belt buckle. With the Recaro bolsters, the seat belt buckle's "resting position" got raised up a good six inches - why does this matter? Because the plastic out door panels are made out of doesn't like being repeatedly hit with a metal buckle.
Here's a picture of where the buckle rests when it's hooked into the shoulder strap/clip. This wouldn't be an issue, but I gave my sister a ride today, so she had to buckle the seat belt into the shoulder strap/clip. Normally it is undone.
I think (not sure), but I think they raised where the stop for the buckle is located. Here's a picture of the back of the belt: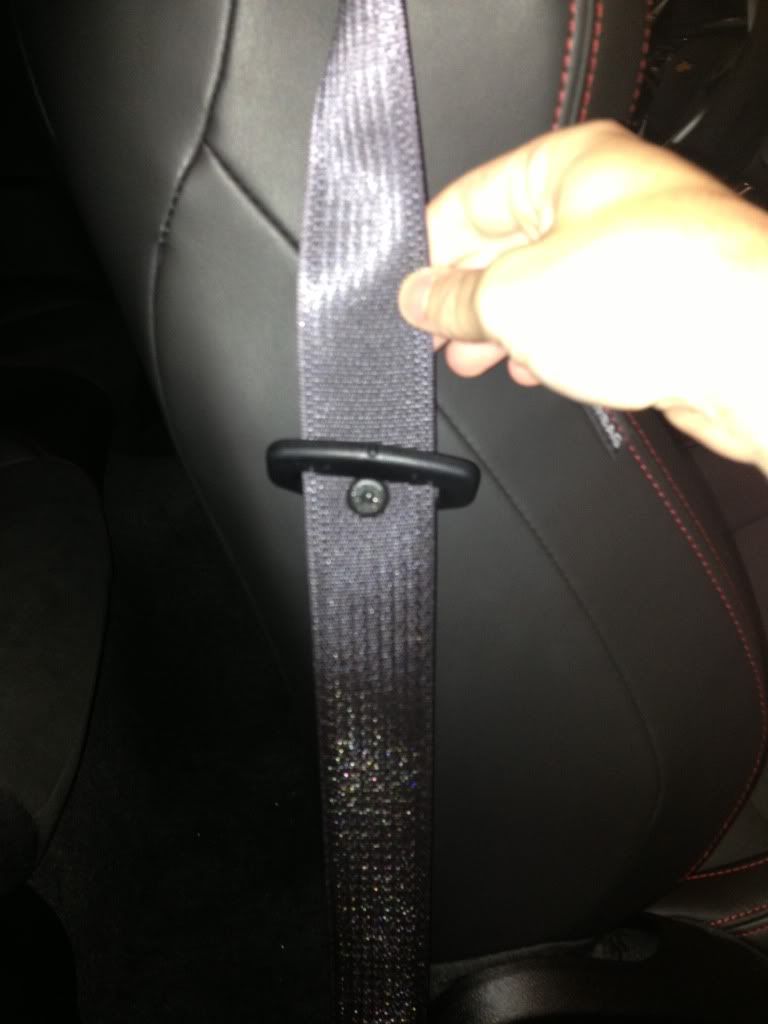 This is a picture of my door panel after the drive home.
Now, you're probably thinking I'm talking about that white spot - not exactly, the white spot is where the buckle hits when it's not hooked into the shoulder strap/clip.
If you look at the top corner of the picture you'll see a section of the door panel that's a different color than the rest - yea, that's from a 15 minute drive.
So a week of driving and I've already got visible white rub marks on my plastic - I'm sorry, but that's just flat out unacceptable.
This goes back to my question of "how did dozens of fleet drivers, driving tens of thousands of miles miss this, but I find it before I even finish my break in.
All I can think about, is what happens when I autocross? Do I need to put tape over my seat belt buckles so they don't scratch up the door panels?
If anyone has any ideas how I can visually show how much the buckle hits the door panel that'd be awesome.