Yesterday I went to my buddy's house and got the engine crane. Took it home and got it assembled and put the Mac's lift plate on the engine. Then the dreaded honey do list reared its ugly head and I was toast for the rest of the day!
But today was a good day! We hooked up the crane to the engine and rolled it over and within 30 minutes it was in! When we tried the first time the bolt on the driver side went right in. I couldn't believe my good luck, then the other side was not even showing the hole in the frame mount. CRAP ! We put the jack under the drivers side and lifted and I saw daylight on the passenger side mount. I worked a screw driver in and the bolt went right in. These plates were an excellent fit. Now if the headers fit with them like they are supposed to we'll be golden.
Here are some pictures.
First the money shot LOL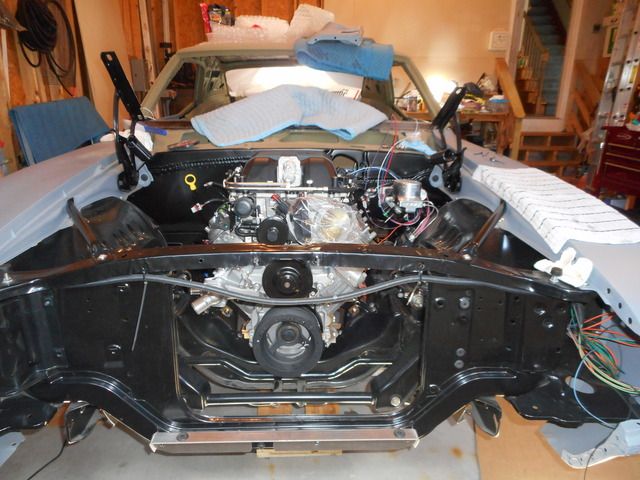 Room on the drivers side 2-3"s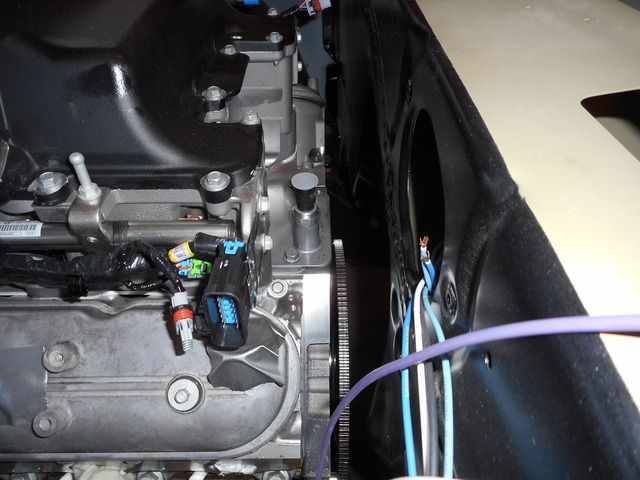 Tons of room in front of the motor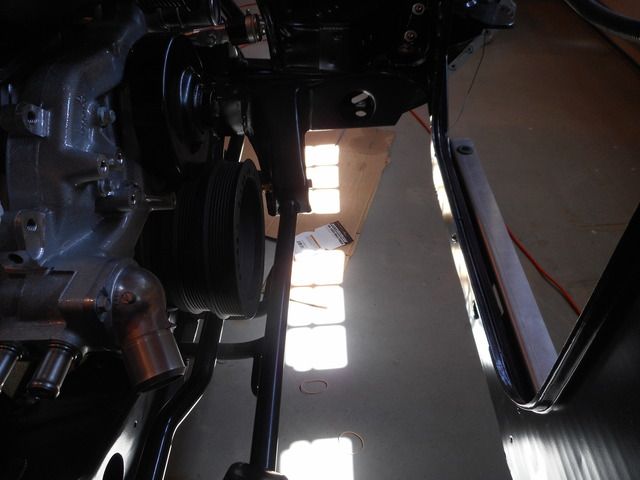 Looks like plenty of room for the headers on the passenger side.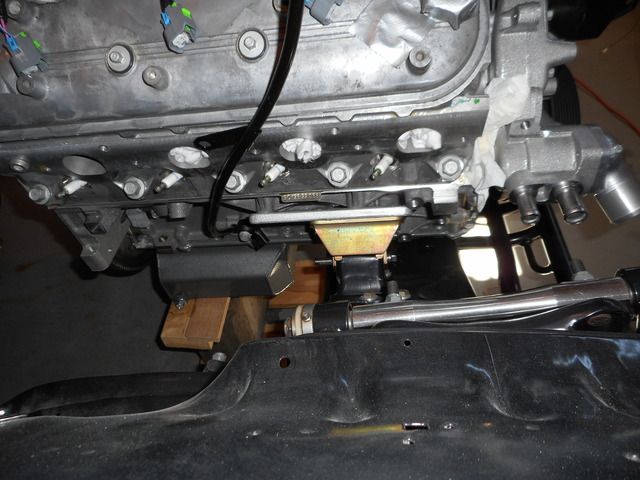 Plenty of room back here.
I have an Auto Kraft oil pan on here and it has plenty of room with the factory frame mounts and steering. Not touching anywhere. I turned the steering both ways and no problem. I used the backing plates that came with the poly mounts. If I see there is enough room, I might try it without them but if it helps the headers tuck up tight to the floor they will stay. I have plenty of room above the Transmission because I had the tunnel raised just incase the T56 I was going to use was tight