Worked in the garage again yesterday. We lifted the motor to get the drivers side header in and put the metal spacer under the trans mount for the test. I got 3.80 degrees down the way it is. The best guess on the frame for level is .40 degrees down so 3.40 for the final angle. The rear needs to be worked on we changed shocks and didn't set ride height.
Both of the ARH headers are in and there is a ton of room on the drivers side, at least an inch away from any tube to the steering box. The collector is within 3/8" of the drivers side floor. The passenger side has plenty of room accept the idler arm was touching at full right lock. I adjusted the stop on the A arm and it's taken care of. The passenger side frame mount needs the upper rear corner trimmed, we will remove 1/2" diagonally. The headers look to have enough room to go back an inch without a problem which would probably take care of the frame mount and idler touching, but make the collector closer to the floor. with the 4l80 it would make the trans even tighter in the tunnel. Moving it forward the idler would prevent it. One thing is the 02 sensors won't fit where they have the bungs on the inside towards the trans on the 4l80 which has a very wide pan on it, but with the narrower T56 should fit. ?
I used a G Force 4l80 cross member and the trans mount needed a spacer. Spaceman made it from 1" square tubing. The only thing is, the cross member is the lowest piece under the car. I can see it being a problem when we hit the road. (figuratively I hope. ).
Here are a few pictures from underneath the car. The headers are even or maybe a little above the bottom of the sub frame.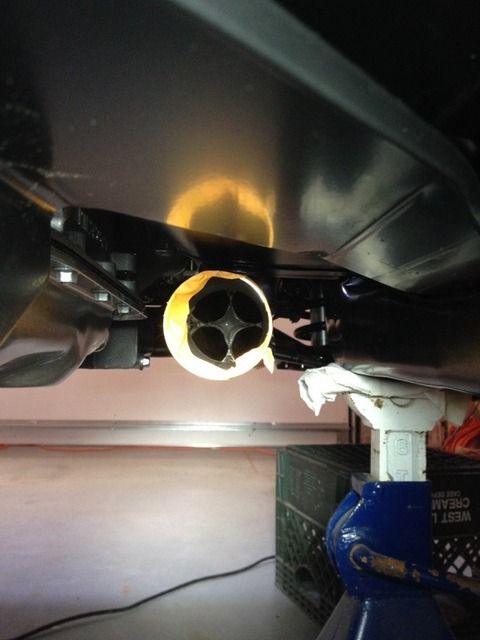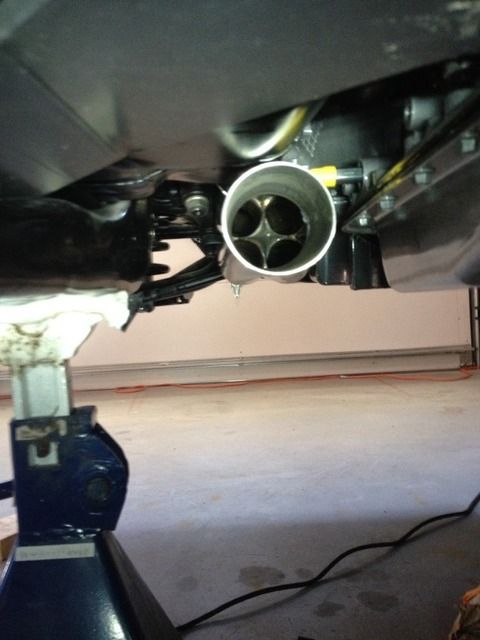 From above near steering box.
This is deceiving there is 1" from every tube.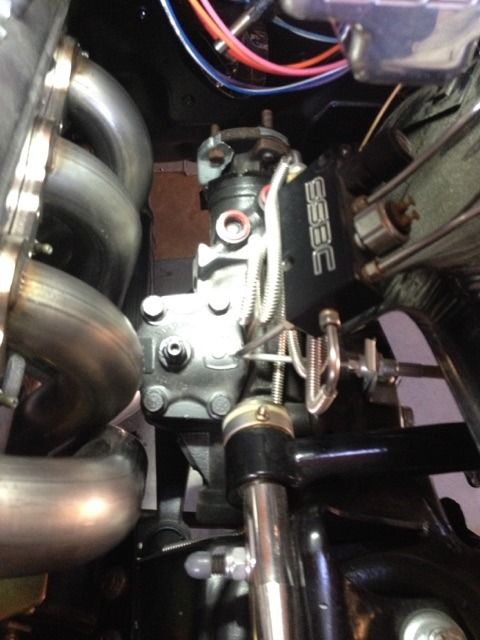 This swap has
S&P swap plates to keep the bellhousing mount surface in the same place
American Racing Headers 1-7/8" 3" collectors. Very well made.
Energy suspension motor mounts to fit the 69, 350 SBC frame mounts.
An AuotKraft oil pan kit.
A G Force 4l80 cross member. Super Beefy.