11-26-2016
Afterburner tail lights, sequential turn signal pigtails & concept side markers installed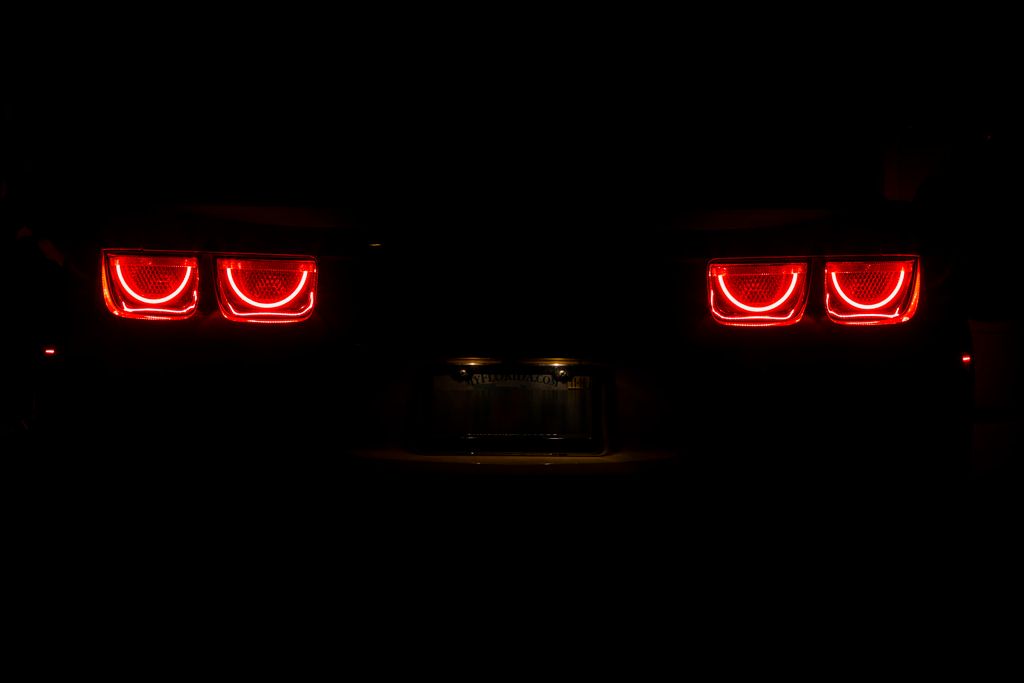 12-3-2016
Clutch Reservoir Relocation Kit installed
Stock reservoir is shared between the brake & clutch....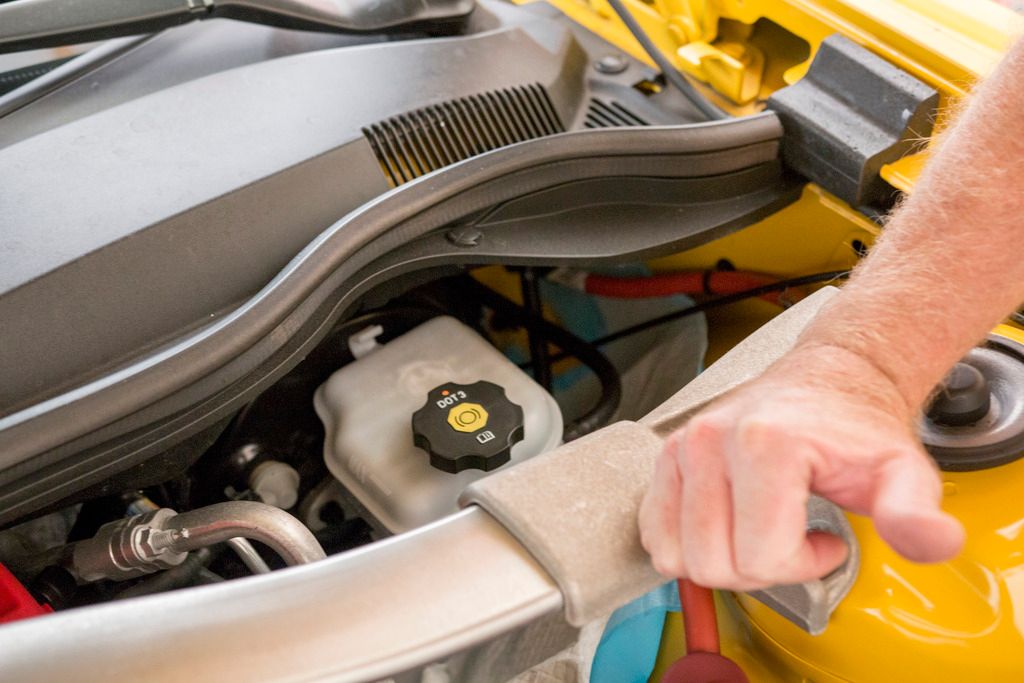 Removed dirty brake fluid from the reservoir; but no ALL of it.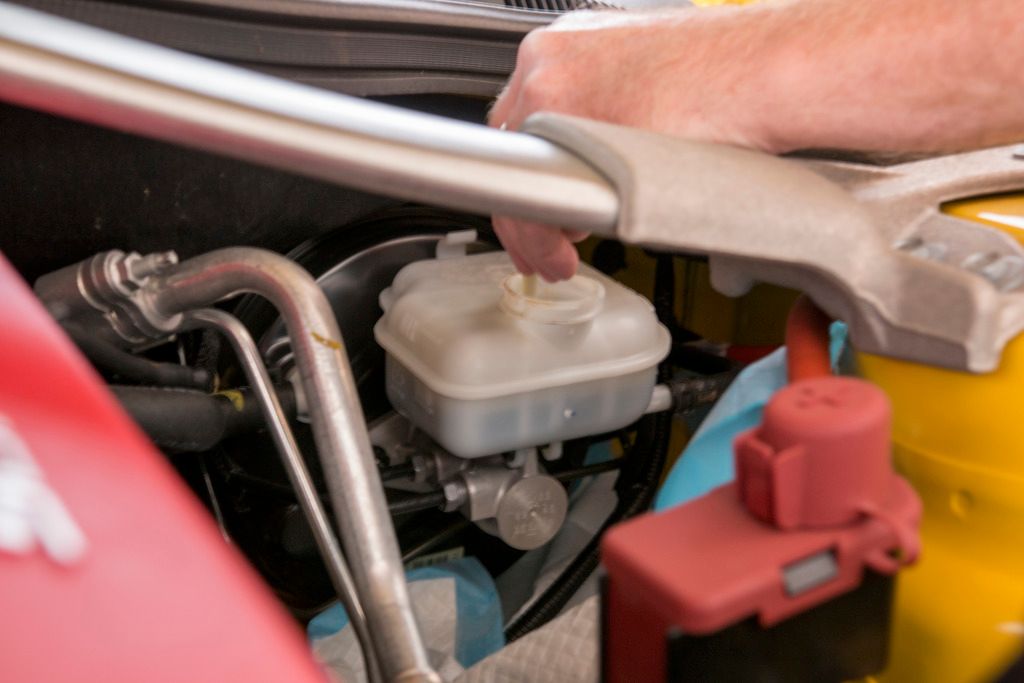 SLIGHTLY bent the bracket on the new brake reservoir to prevent the hose from rubbing against the body.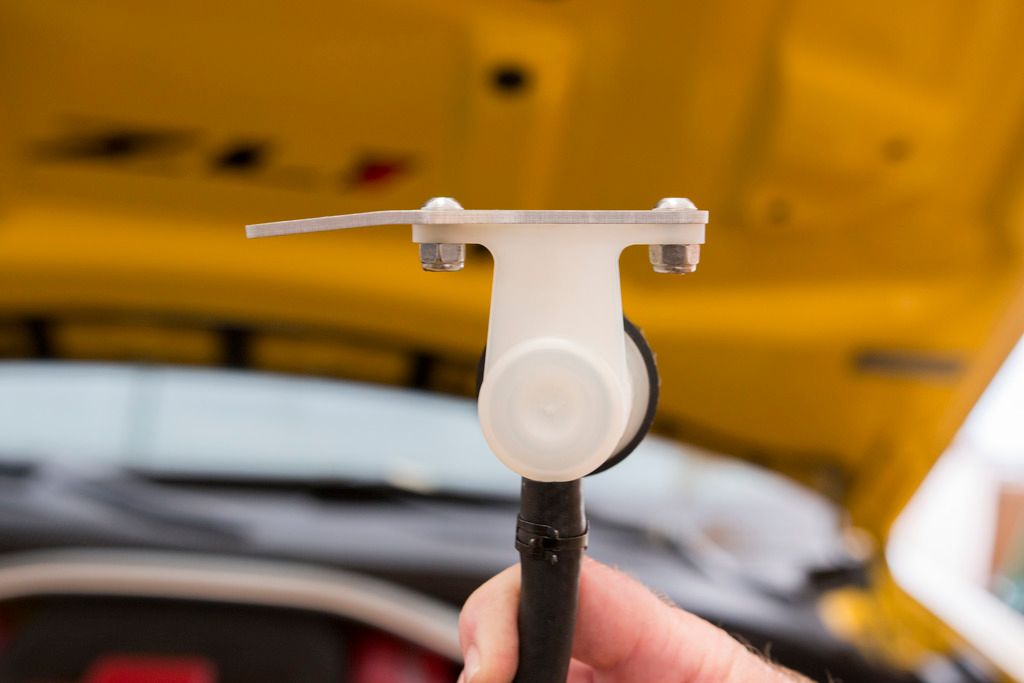 For some reason, getting the clamp seated properly was an absolute B**CH! (we ended up using a little WD-40 on the hose and it slid right into place.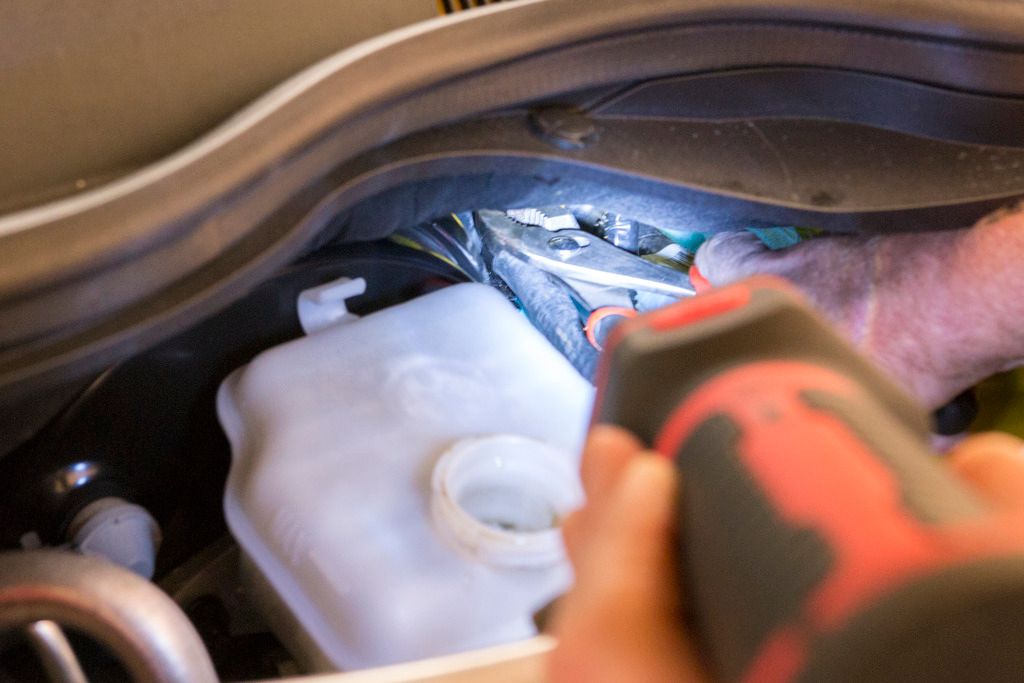 installed...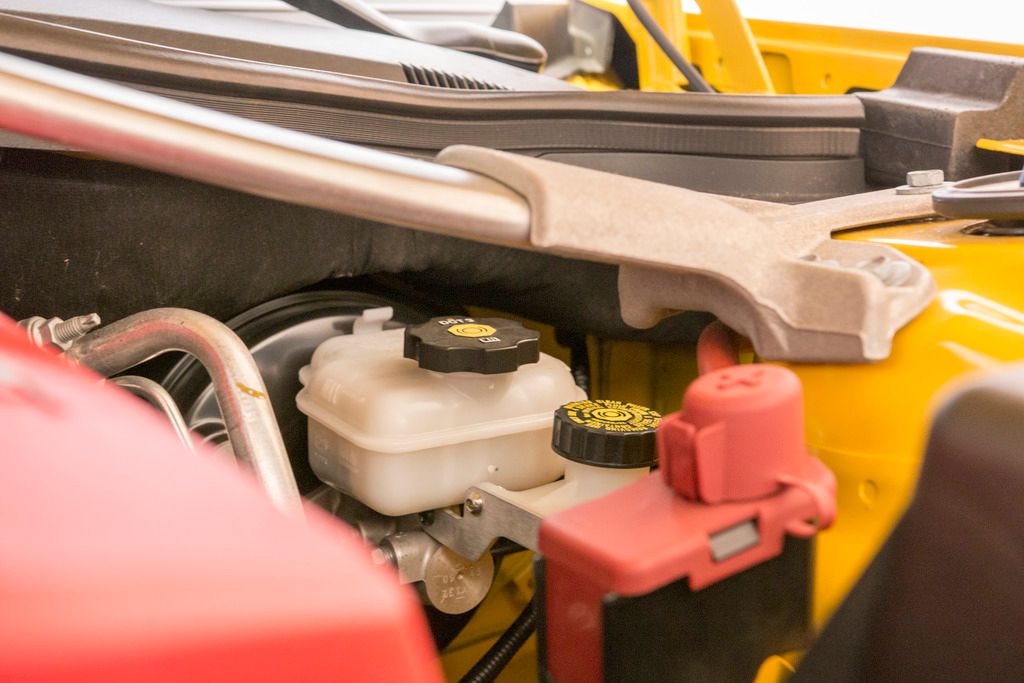 this shows where the hose would rub if the bracket wasn't slightly bent before installing..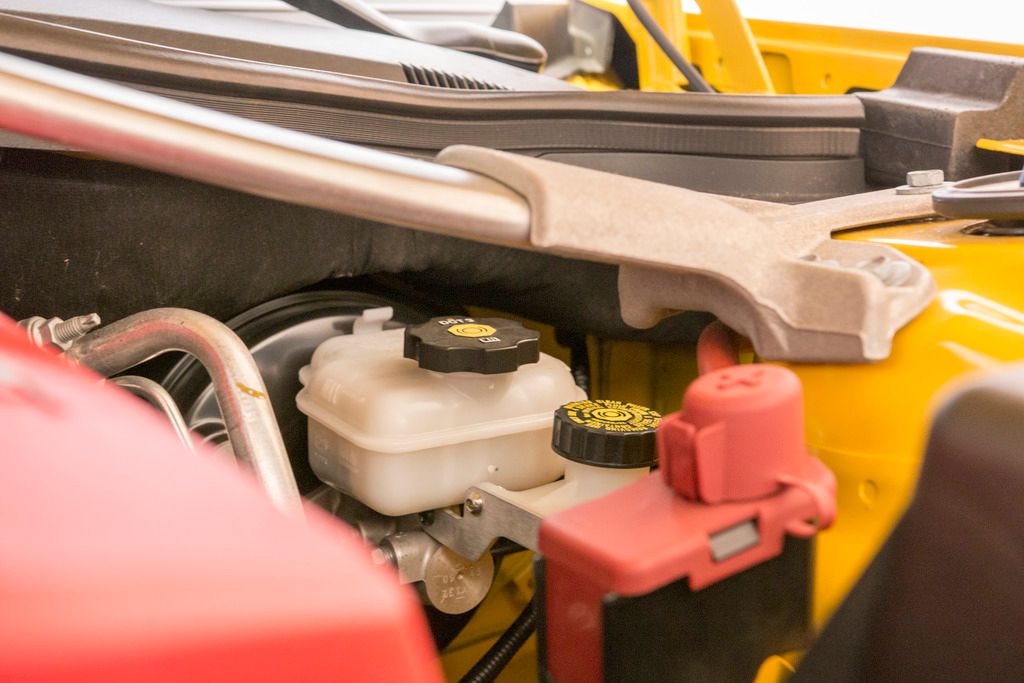 12-3-2016
Tick Performance Remote Clutch SPEEDbleeder line install...
pulled the lower panel off...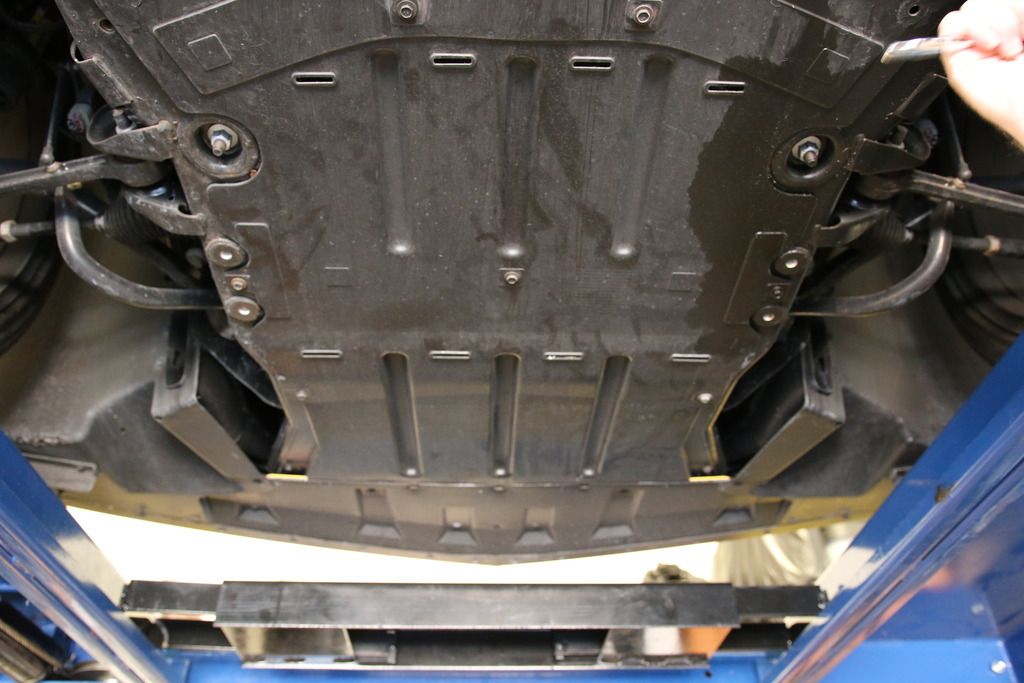 getting a socket on the bleeder is tough... it's a tight fit, and if we dropped the socket, or the bleeder into the bell housing, we'd have to pull the tranny. :(
This is my buddy Greg... using the force, and praying... and probably peeing a little... while he attempted to remove the the old bleeder. (He did it on his SS, so we figured "No problem... YOU GOT THIS!")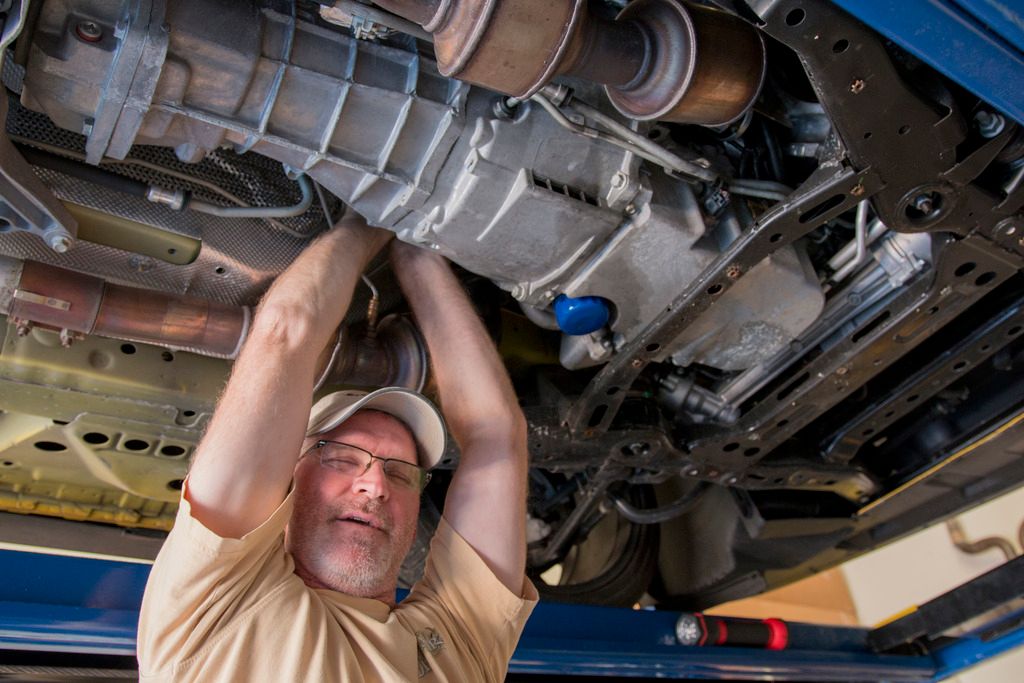 There is an obvious difference between the '12 SS bleeder (top) and the '12 ZL1 bleeder (lower)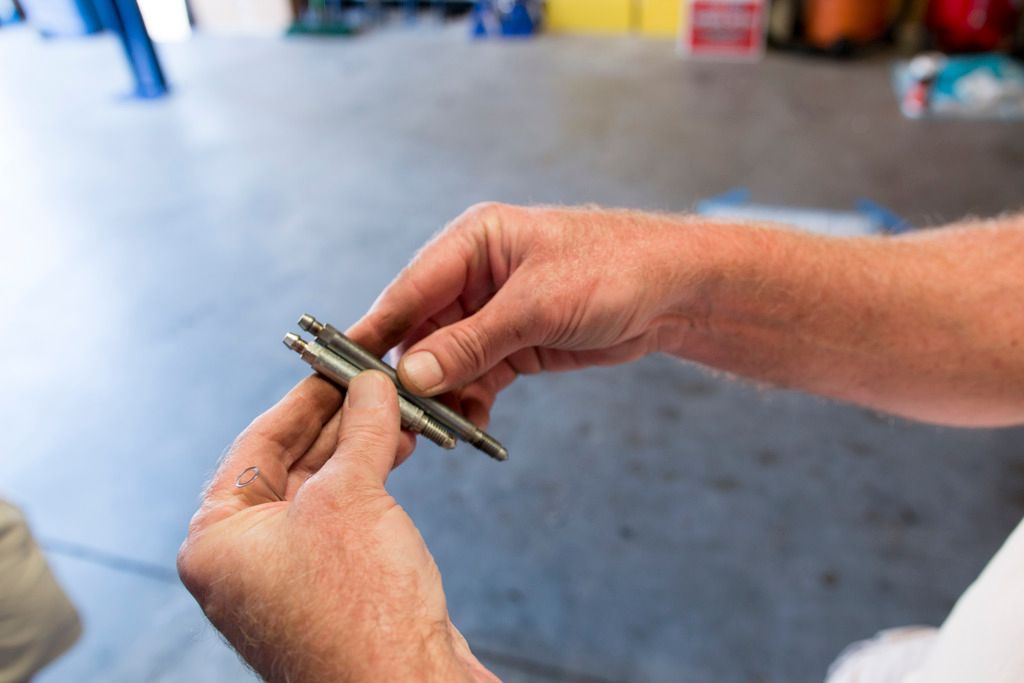 ZL1 (left) SS (right)
Fabricated a "ghetto bracket" and installed the speed bleeder.
12-3-2016
ZL1 Mild to Wild installed..