As of 2015
Exterior:
ACS T3 Bumper
Street Scene Lower Grill Ducts
Street Scene Lower Grill
ZL1 Rockers
Havoc Rear Diffuser
RkSport Ram Air Hood
Seibon ST Trunk
Painted white stripes and Painted Gill Stripes
ACS T4 splitter
ACS T4 undertray
ACS Wind deflectors
Interior:
IOM center console
IOM center gauges
IOM wheel trim
IOM speedo trim
IOM door kick plates
Fesler Leather IOM stitched shift boot
IOM Hurst paddle shifters
IOM OEM radio face
Frameless mirror
SRP pedal set
SRP heel plate
Fire Extinguisher Mount w/ White Extinguisher
Suspension/Brakes:
RideTech Coilovers
Detroit speed Subframe/cradle bushings
DSE rear trailing arms
DSE toe links
DSE adjustable rear lower control arms
JDP Upper Control Arm Bushings
JDP Outer trailing arm bushings
Prothane front radius arm inserts
Pedders ZL1 Sway Bars
Painted IOM SS Brembos
Powerslot Slotted Front and Rear Rotors
Hawk HPS Pads
Stainless Steel Lines
Engine:
Injen Long Tube CAI
Vmax Ported Throttle Body
IPF Tune
BBK Headers with High Flo Cats
MRT v2 exhaust
Elite Catch Can
Vitesse throttle controller
Wheels/Tires:
OEM 10 Spokes (1LE/ZL1) Powder coated white with IOM trim
275/315 Continental DWS
-------
The beginning
I've had my Camaro for almost two years. Her name is Abigail. I chose that name mainly because I can call her Abs for short and the abs in the body are one of the strongest arreas and only get stronger as you work with them so it seemed right with a car that will only get more and more mods.
This summer I have a lot of parts coming in and wanted to start my build thread. I've finally hav enough money to change a lot of things at once.
Here is how she looks currently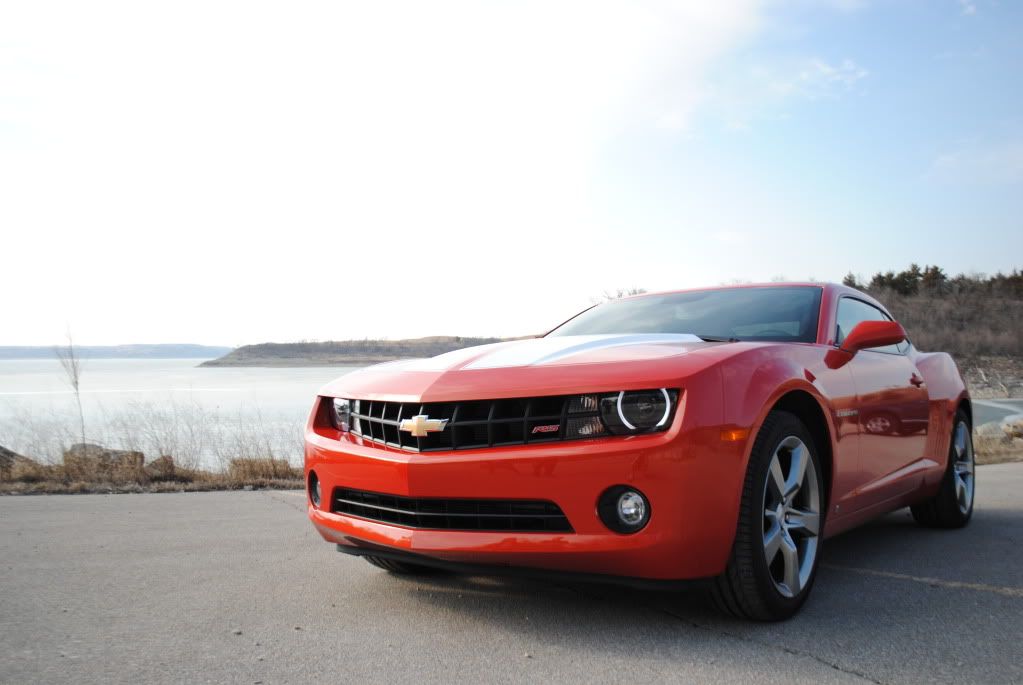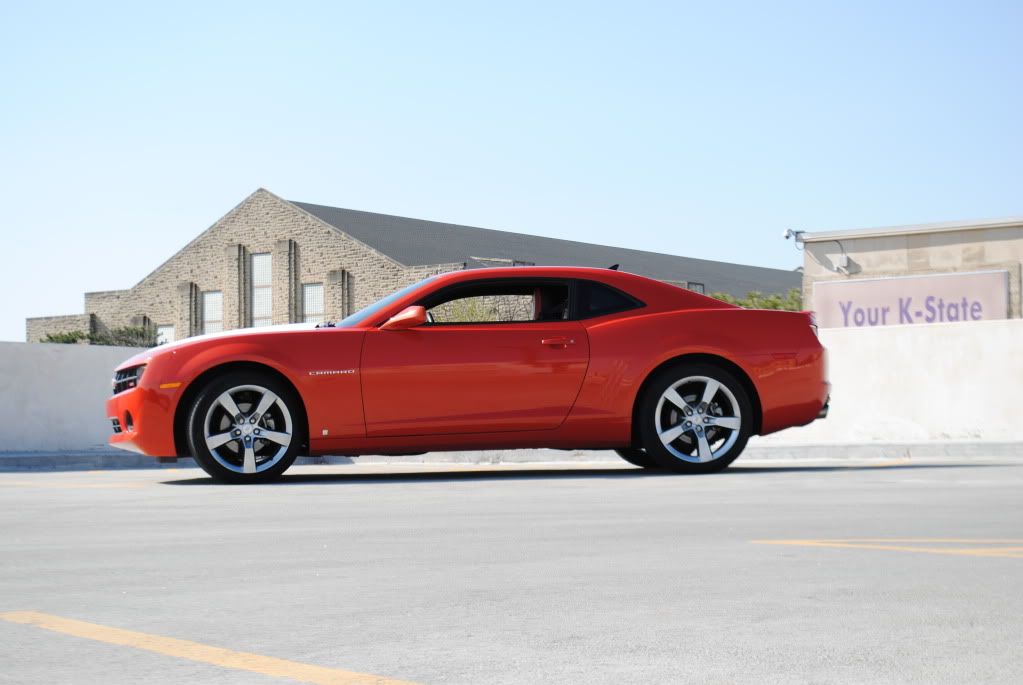 And this is the only mod that I have done so far which is an MRT V2 exhaust. I put this on a little over a year ago and I've loved it ever since. I love being stealthy when I have too and I love being loud when I floor it.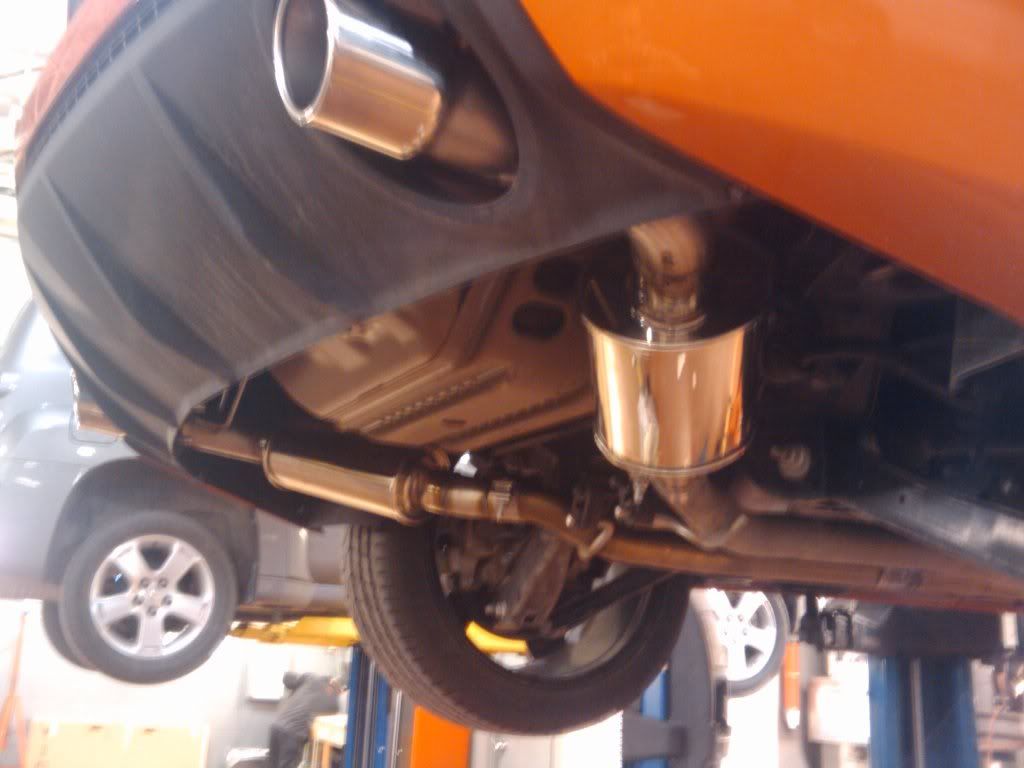 Today I was going to post this thread which would have just given that back story of my car and what I plan on doing but today had other plans for me instead.
I'll start with the other day as I installed my SRP racing pedals (grid black and anodized) which i love the new look and I can feel the grip difference too. The added piece on the gas pedal took a little getting used to while breaking but I got it down rather quickly.
So today is the last day I'll be with my Camaro for two weeks as I am going on vacation with my parents to visit my grandfather who has been in and out of the hospital a lot lately.
I decide to take my baby out for one last drive so I might miss her a little less while I'm away but I know this won't come to pass.
I was driving for about 30 minutes when I decide to go on my favorite road, which is a county road with a great view and lots of turns but very narrow. This one trip however would not be a good one.
I hit the speed limit (45 mph) and was starting to break to go into a bending curve which I've done many times before and my right front tire blew out. The entire car went to the right and I tried as hard as I could to keep her on the road. I smashed into the curb and grinded along that for about 50ft I did manage to not hit the sign posts or go deeper into the ditch.
My right front tire is shredded and my left front tire is almost shredded from biting down onto the road when the car was slidding towards and along the curb. Both wheels on the right side have a lot of curb rash on them. I did not mess up the exterior body work at all though.
However it does get worse... When the wheel hit the curb and road it my front right suspension was torn to shreds. When we put it on the tow truck while the front left tire was straight the right front was doing its own thing. It was hard getting it onto the truck as I had to fight the power steering to straighten her out.
The worst thought I have of this is that we leave for Ohio tomorrow and the dealership that we had to drop her off at was already closed and no one will look at her until Monday morning...
That wait worries me like no other and I already feel terrible but I did everything I could.
Here are some of the photos of what Abigail looks like now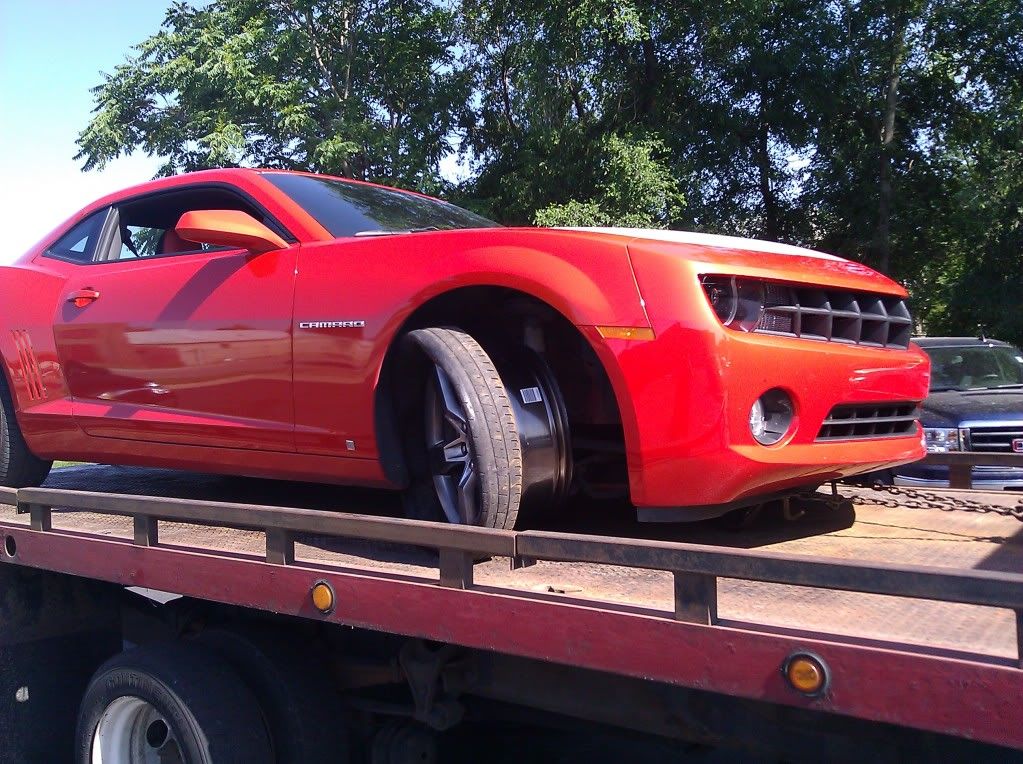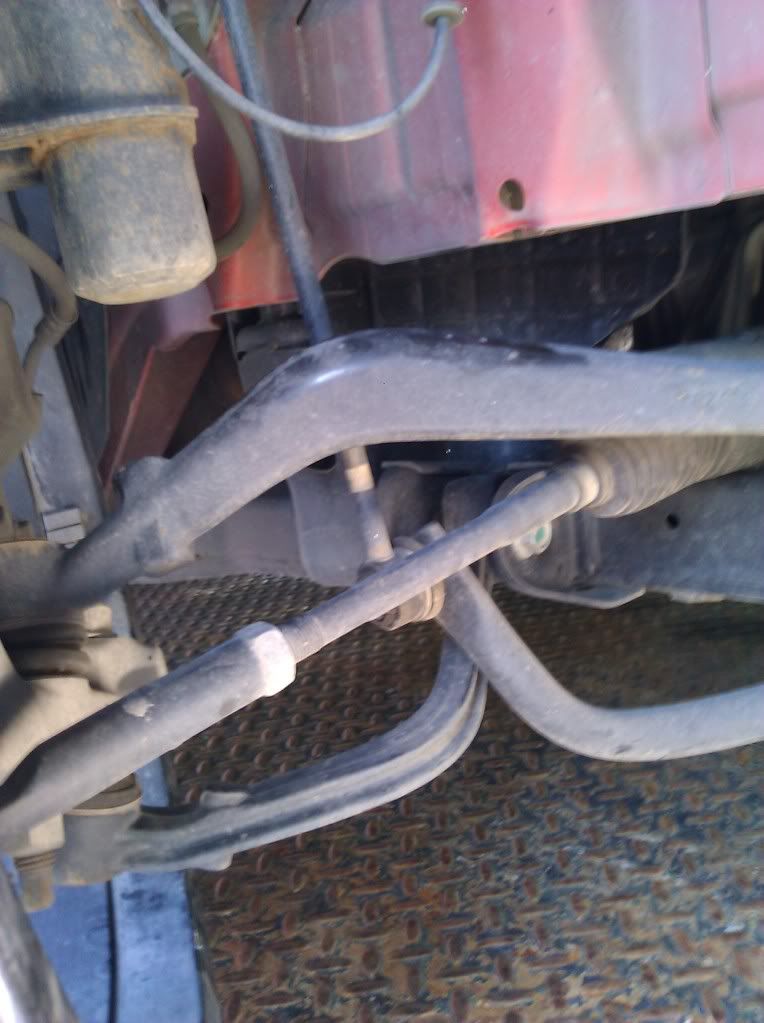 -------
I hope that my insurance covers everything and she gets taken care of while I'm away but looking ahead these are the things I am going to add or change.
1. ACS T3 Bumper (from Gary)
2. GM GFX Front Splitter
3. Havoc Side Skirts (from Gary)
4. Havoc Rear Diffuser (from Gary)
5. Eibach Lowering Springs
Hopefully I get good news on Monday. I'll update when I know more.
Thanks for lookin,
Geoff