Parts are starting to come in!
Powder coated coil relocation brackets.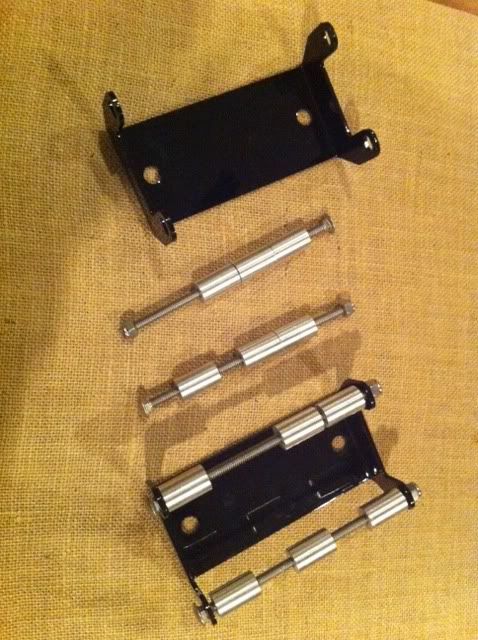 Black anodized rails with no logo on them.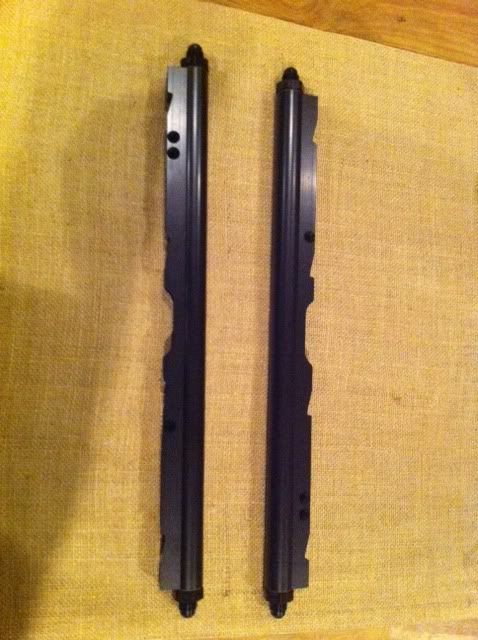 Silicone radiator hose. Will need to cut down to size. I'm replacing them because when I installed the Vararam, the need to push the radiator forward crimps the factory hose.
These are the clamps I'm using.
The coil harness on the top is the factory unit. The one below redesign version. This is a prototype and not the final rendition.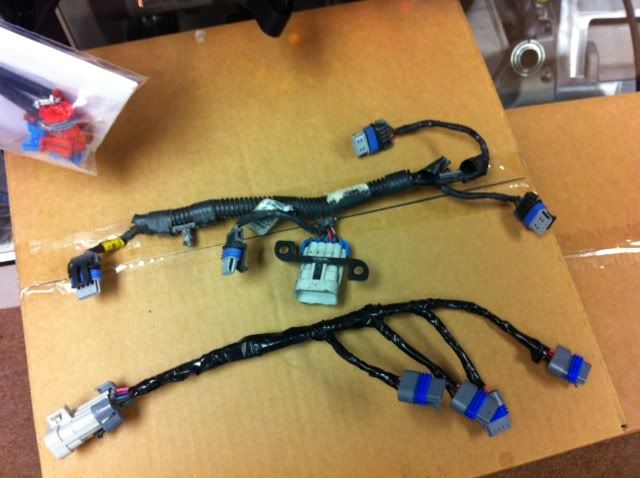 Still waiting on many part before I can start the long journey. Cool new product coming from Techafx, replacing all the intakes and throttle body bolts with 12 point ARP stainless bots, Mallory black wires, relocating the battery ground cable to the drivers side, Katech valve covers, etc....stay tune.
Guys, just wanted to give thanks to all the Camaro5 members who have been so generous in freely helping me with their time, knowledge and advice. This is one great community! The tremendous amount of time I have saved by piggy backing off your experience is HUGE. Not to mention, the grief and aggravation I've been spared by avoiding costly mistakes. For this I'm very thankful and grateful!!! I'm sure I'll have more questions as I go, so thanks again in advance.
The name of this thread is "Project Cleaning Up
Our
Engine Bay and not "
My
engine Bay" for a reason. I see it as a community effort where we all share each of our projects, ideas, pictures, thoughts, suggestions, inspirations, questions, etc...... Just as I've benefited from certain members in this community, my thinking behind this thread is for all to benefit. This will also keep our pioneers from having to answer the same questions over and over individually. So I encourage all who have made changes, have ideas, thoughts, advice, pictures, etc... to please post here.
For those who rather just keep the factory plastic cover, that's cool too, just no need to reiterate.