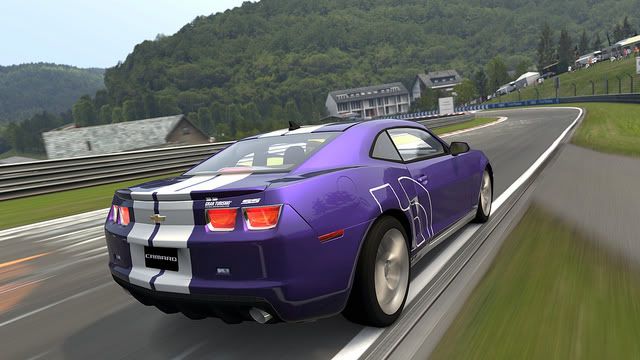 Go here-
http://edgeshave.com/default.aspx#!/ps3Giveaway
Enter in your address info (Fake or Real)
The email must be real now. The code is sent to your email rather than the old pop up way of doing it. You must use your real e-mail or a secondary email to ensure receiving the code. If you still want to use this exploit to get mass codes rather than making new e-mail accounts, or you just don't want Schick to have your e-mail, check out
http://mailinator.com/
and follow the instructions on the site for infinite password-free registration-free email addresses.
Ensure the Date of Birth is 18 years old or older, or you will be unable to receive a code.
Enter this as your promo code-
841058005209
Use this code in case the above code "Maxes Out" and becomes unusable- 841058005261
There! Now all pre-pubescents and cheapstakes can get it for FREE!
This DLC will ONLY work on North American copies of GT5, it will not work on PAL/EU or Asian copies of GT5. The region of the console does not matter contrary to what was posted before.
And for those having trouble getting to the submit bar, the site is glitched. Either put the Insertion Point in the Zip Code space and press the "Tab" key until you see the submit bar or highlight and drag down as shown below.
Enjoy!
- Edge Special has 448HP after oil change vs. 434HP for the Camaro SS '10
- The Titanium Racing Exhaust on the Edge Special exits just after the front wheels at the bottom of the driver and passenger side fenders vs. just before the rear wheels on the driver and passenger side quarter panels as seen on the Camaro SS '10.
- The Edge Special has fewer wheel options overall but, as you can see in the pictures, the Boyd Coddington Legacy F-09 wheels now feature "GOODYEAR EAGLE" in white on the sidewall, whereas, when equipping the same wheel on the Camaro SS '10 yields a tire with a solid black sidewall.
- Also, the PDI P525N wheel appears to be of a larger diameter on the Edge Special with a lower profile tire to keep the appropriate overall height. The yellow Goodyear print is available on both vehicles.
Still confused? Here's a Video: