Quote:
Originally Posted by
hammdo
Between 80 and 88%...depends on RPM...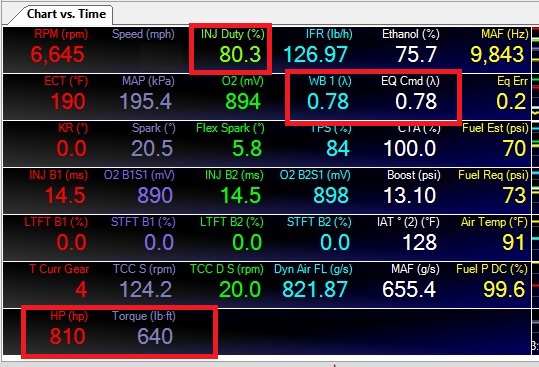 When I was testing HPTuners HP calc
-Don
Thanks Don.
I don't think we jacked the thread knowing IATs and injector cycle is very important when choosing a pulley ratio. You can get really aggressive with the pulley combo causing really high IATs which in turn pulls timing. The injector duty cycle is also important.
Don is the meth helping to reduce the injector duty cycle? What was the E content during that log?