I had looked into fire extinguisher mounts for within the cabin since some race events require an extinguisher mounted within reach of the driver, but the mounts and extinguishers that I had found were running stupidly expensive ($200-300).
Since I had no intention of spending that kind of cash, I chose to make my own: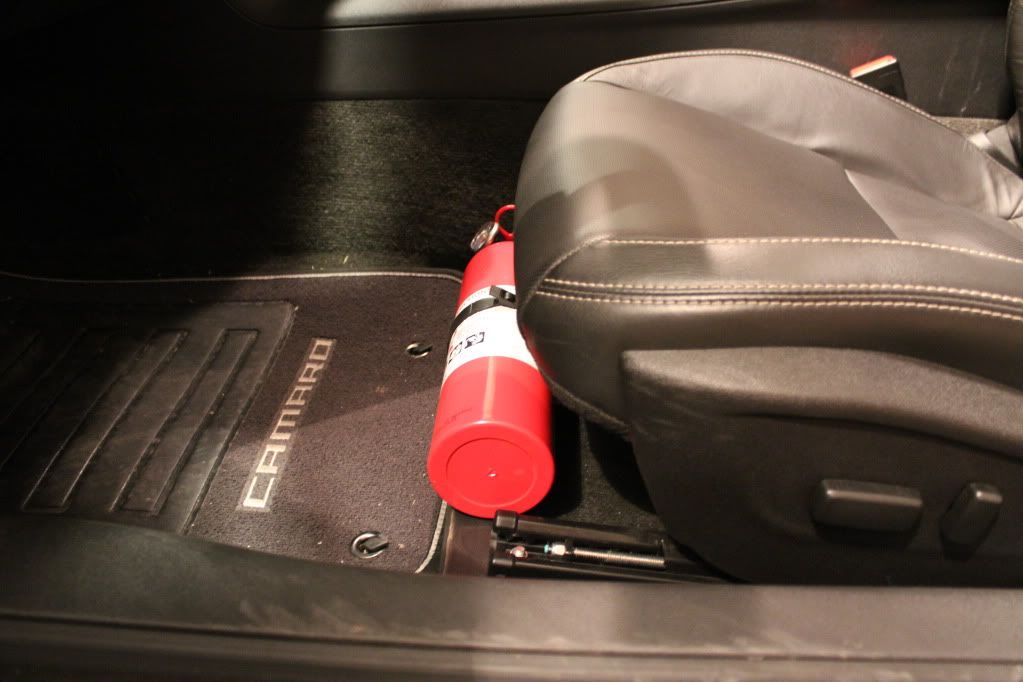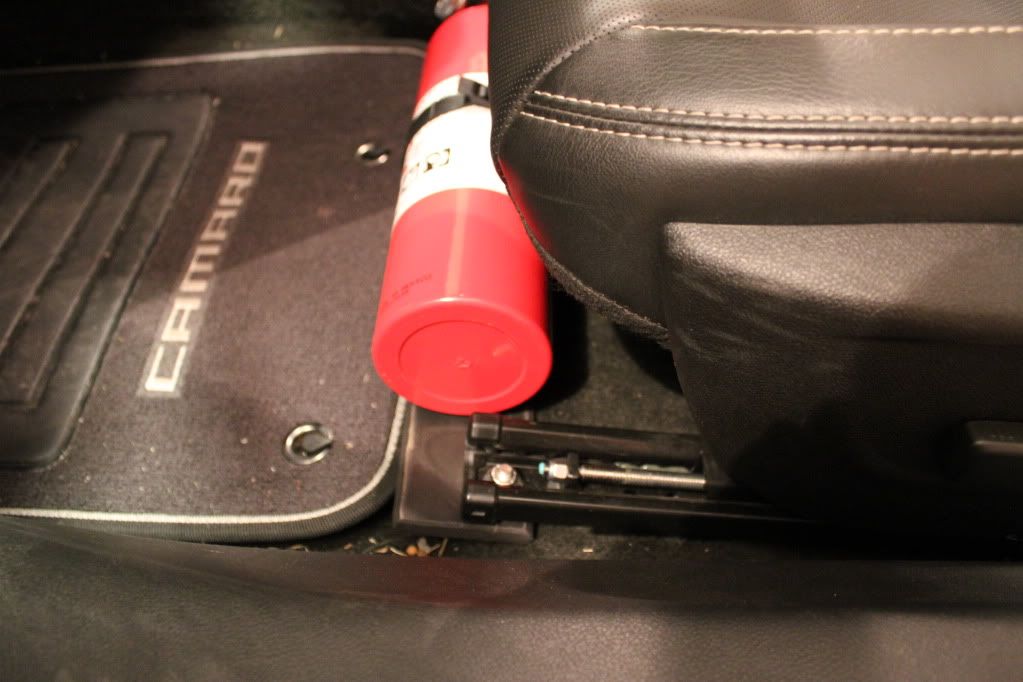 (Forgive the grubby floor and door sills, I've been running around topdown a bunch this week ... woohoo!)
Total cost of this fire extinguisher setup was around $25, with the bulk of it (about $18.50) for the extinguisher itself.
Just went to Home Depot, found an extinguisher that matched the correct criteria, a piece of aspen wood (cut down to length and roughly planed the edges), and some stainless hardware. I used some black spray paint that I already had and then sanded it down (haven't gotten around to a second coat of paint, but the bracket doesn't show even so) to get most of the paint powder off the wood (so it won't rub off on the carpet).
Simple setup, as it bolts right to existing holes in the seat rails. I am tall and so have the seat all the way back to the stops and only can move the seat forward about 1-2" without removing the extinguisher from the bracket (just pull the strap and snag it), but for shorter drivers, can just get some strap metal extensions and two more bolts and can position the extinguisher further forward.