No offense intended but...
Hideous, do not want.
Those wheels = silly, trendy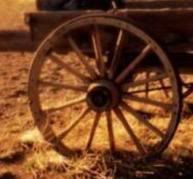 Don't like the way the grille was been modified to come across the middle of the headlamps either. Like good ricers, they even shaved the door handles.
And 150k for this thing? I'm sure the car knows how to move, but come on... For this money, I'm going to Hennessey. And having some change left over. For that Matter, the SLP ZL575 would be plenty of performance for me (and good looks to boot) at 60K. This FM car = fail.
__________________
"Tops off, tach up baby- loud and proud!"
A Camaro lover from day one-
1996 3.8 V6 Camaro
, to
1996 5.7 LT1 Camaro Z28
, to the sold
2002 5.7 LS1 Camaro SS
, and NOW, a [I]6.2 L99 VR 2SS/RS: XS Power stainless full exhaust, Airaid CAI, BMR drop springs and sways, custom tune by Cal Speed- 411rwhp