Well, I just want to say that we made some measurements tonight, and many more unique items will be coming from our company for this beautiful car. Our salesman let us in the dealership for an hour after closing tonight to take some measurements and get some pictures for you guys.
We made a personalized plaque for our dealer to give to the customer who buys this car. We made the plaque vehicle specific with the build number that matches the VIN; 5225. The car is a 2LT RS, and the color is Silver Ice Metallic. We will be selling this plaque soon, so keep your eyes peeled. We still need GM to authorize this piece before we can sell it. We installed it in several different places, but the owner can make the final decision as to where it goes. Here are some examples:
Next to the instrument panel:
On the automatic shifter base: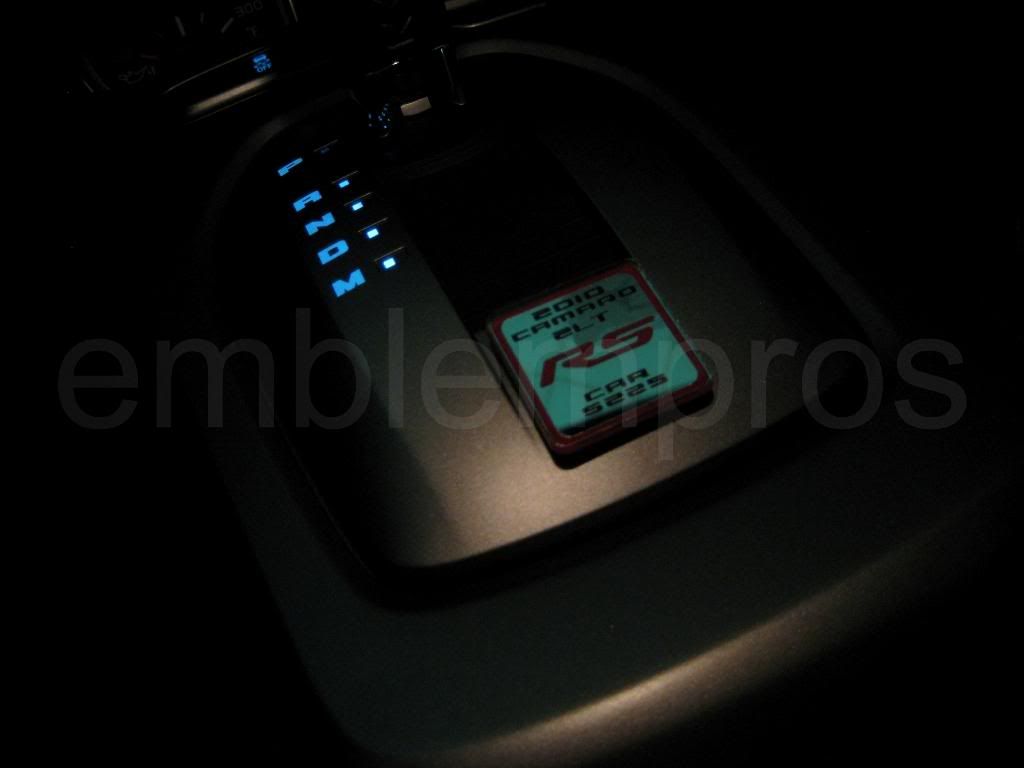 In the console on a nice little tab that was the perfect size:
And here is our ZR1 style LS3 emblem mocked up:
More parts to follow soon, so stay tuned...