I had my tune finished a few months ago since I bought a new MAF, and hadn't had it dyno'd since then. I got four pulls at PUR Performance in St Charles, MO. The listed pulls are not in chronological order, the last one listed was actually the first run, (the only run I did in 3rd gear). The first one listed was my second run. The second listed run was my 3rd actual run and was my highest number, and the last pull was the 3rd one listed.
Over all I'm very happy. I've got a few parts on my Christmas list, like a FAST intake/TB combo, 12 bolt or 9", and maybe next summer I'll get the AFR heads.
The A/F during the runs was spot-on, which made me VERY happy.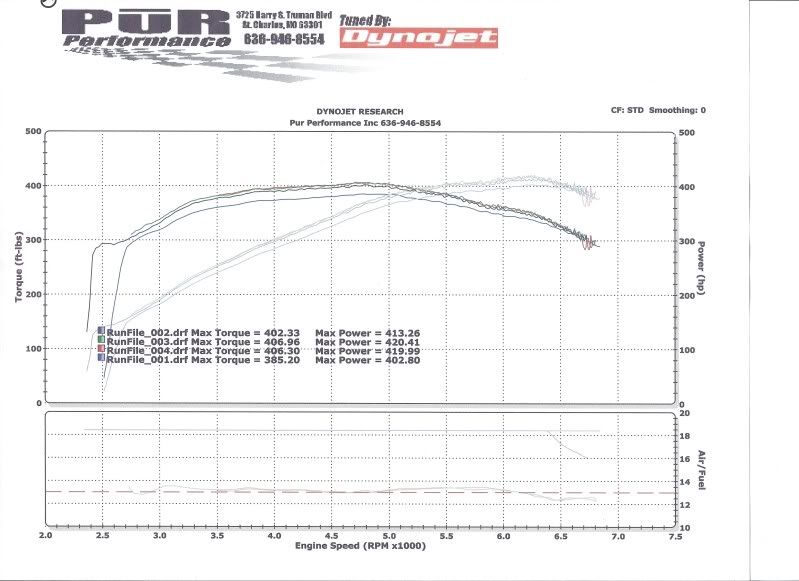 Here's the lowest pull, 3rd gear
And the highest pull, a 4th gear run