My garage tried to eat my Camaro!
I was backing out of the garage. The kids were in the driveway and when it was out I was going to hop out and the two younger hop in the back and the oldest in the passenger seat.
Since I was in it for just a second, I did something I've done many times over the years with other cars. I pulled the door shut, but didn't pull hard to latch it.
My garage has a lip before you drop an inch or so to the driveway. My younger son (the impulsive one) started across the driveway, then when my oldest yelled, he stopped. Well, between my sudden stop, the drop and then tapping the gas, the door swung open just enough to catch the garage door rail.
I was only rolling, not even on the gas. But the weight of the car was enough to bend the rail and put two notches in my door. The garage wall pushed the window edge forward and the hinges buckled, shifting the door forward to almost touching the front fender.
The second I heard the metal I slammed on the brakes and

. Here's the damage. Progressive's got the car at the bodyshop I requested and they promise to return her in as new condition or continue until I'm happy. In the meantime, I'm in a GD Galant.
Here's how she looked when I dropped her off.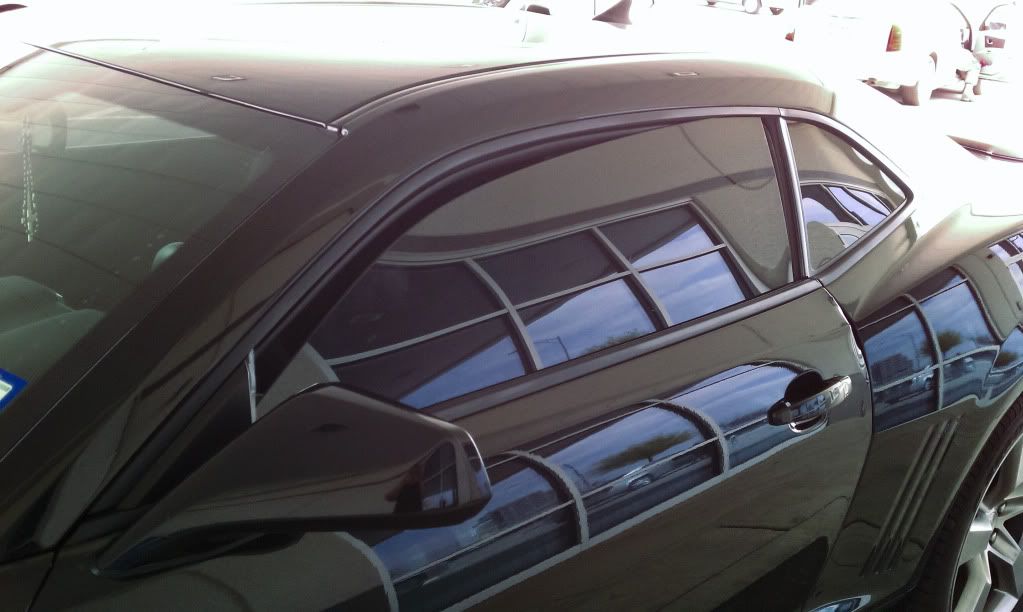 I do everything possible to be safe, careful and keep her in pristine condition. And a split-second freak occurrence puts her in the shop.
I hope everything fits and looks perfect when I get my car back. It hurt driving her like this.