So, the new sandwich gaskets appear to have taken care of the leak -- or so I thought. After cleaning and changing the oil, I had a very small oil leak right by the starter. Mind you, I did check the Rear Main area and not a drop. Did I miss some oil from the last cleaning?
For the life of me, I couldn't find this leak -- it was just enough to be annoying. Removed the starter heat shield, nothing on top of the starter, crankcase position sensor dry as a bone, dipstick tube area dry, nothing leaking from the top (valley pan, oil pressure switch). Where the hell is it coming from?
Well, decided to unbolt the inspection cover by the starter and hum....: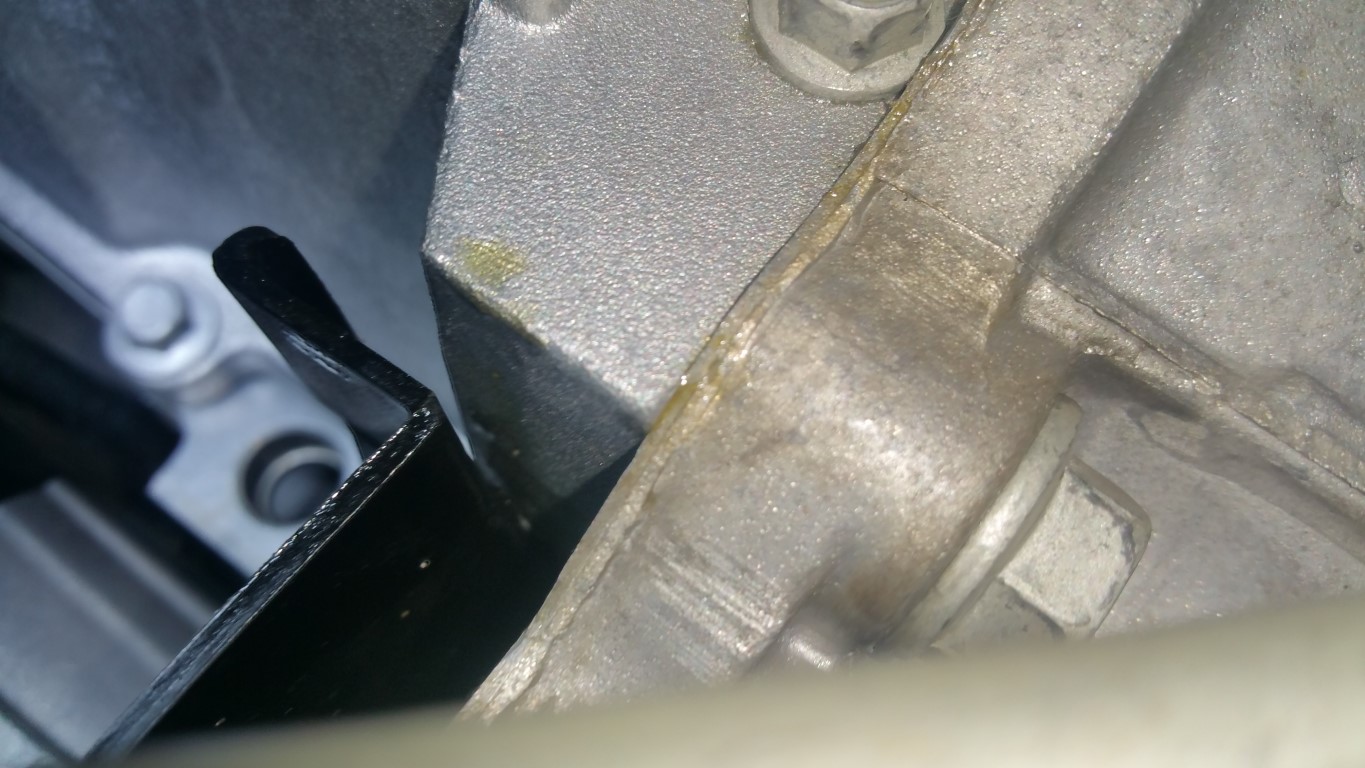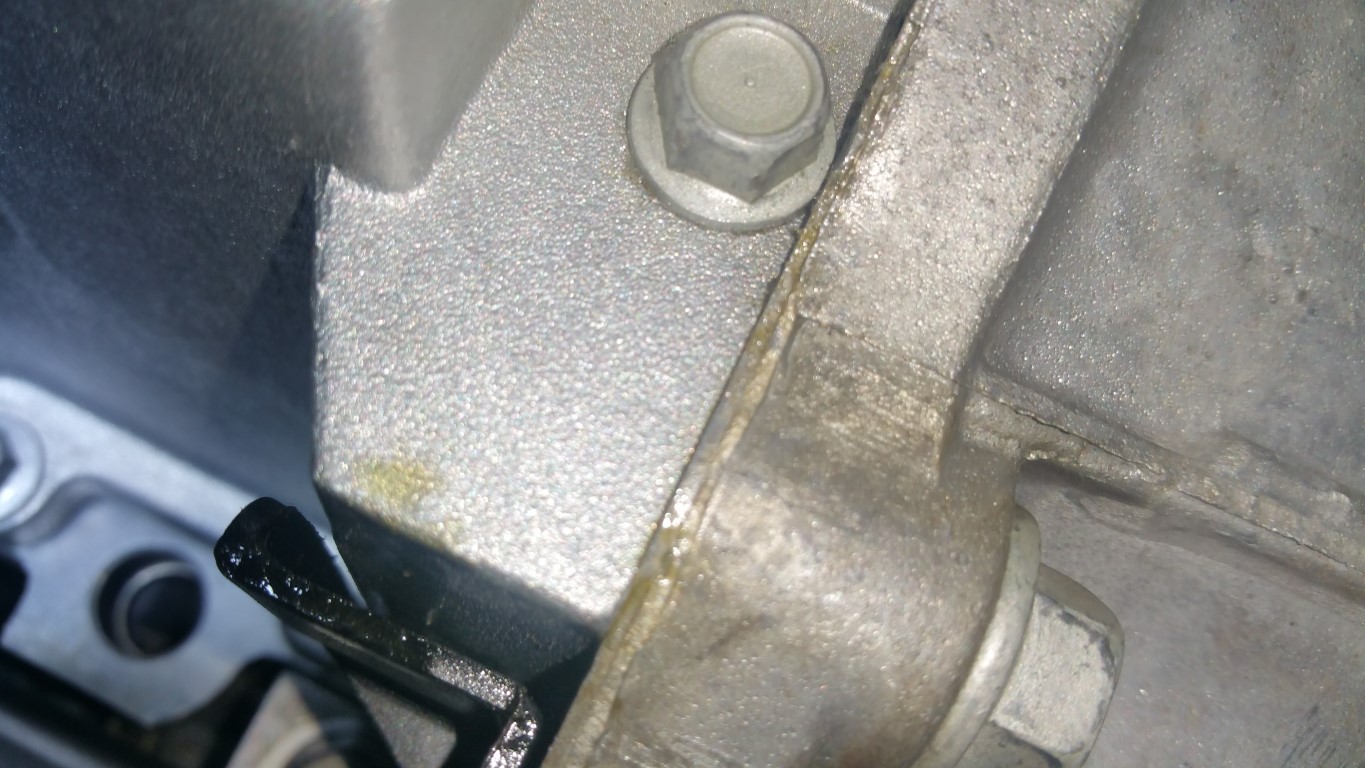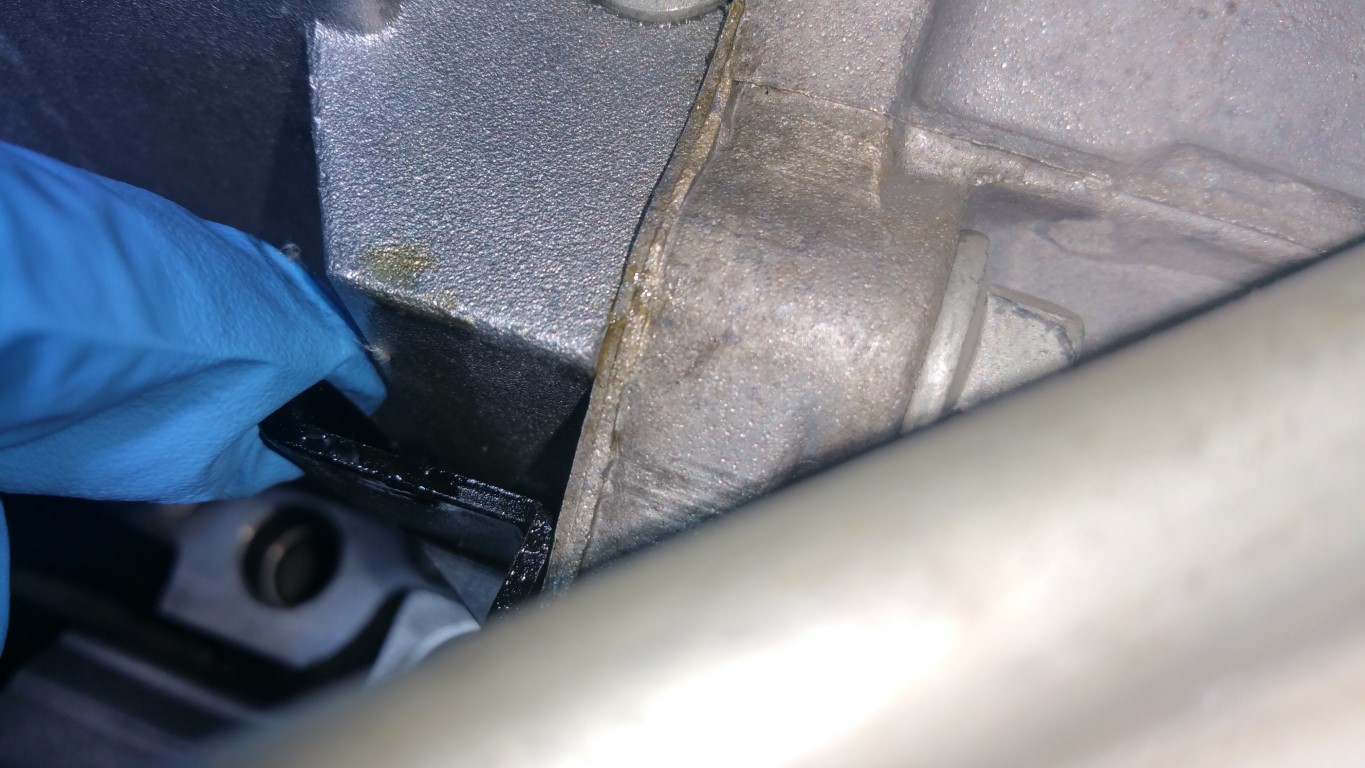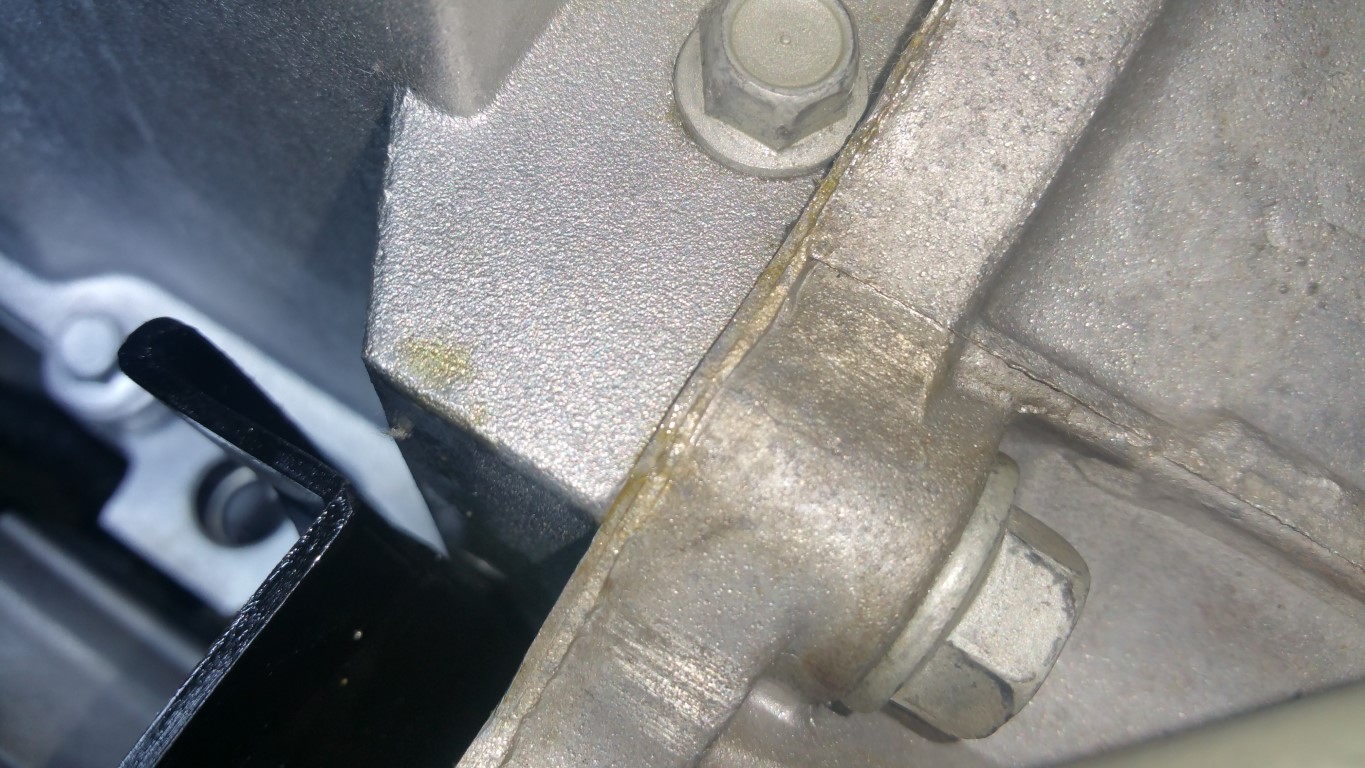 Really? I checked the bolt threads and they were covered with oil. There was NO oil above the bolt hole location. No way, this can't be it -- its a BRAND NEW OIL PAN...
So I cleaned the area and the bolt/threads, used Teflon paste on the cleaned bolt threads, put everything back together...
No leak so far, bone dry in that area...
Hum.... never in a million years...
I'll keep an eye on it and see... Drove it for an hour last night @ highway speeds -- dry - The night before, oil leaking after the exact same drive...
Just wow ;o)...
-Don