I looked at all the various ways folks did a flowtie for the 10-13 grill (SS). I finally decided to do one, but a bit differently.
First, got a bowtie for the 11. Using a dremel, open up the bowtie, then using gutter guard, created a screen. I then 'cut out' a section of the grill so I could have an air dam straight to the oil coolers: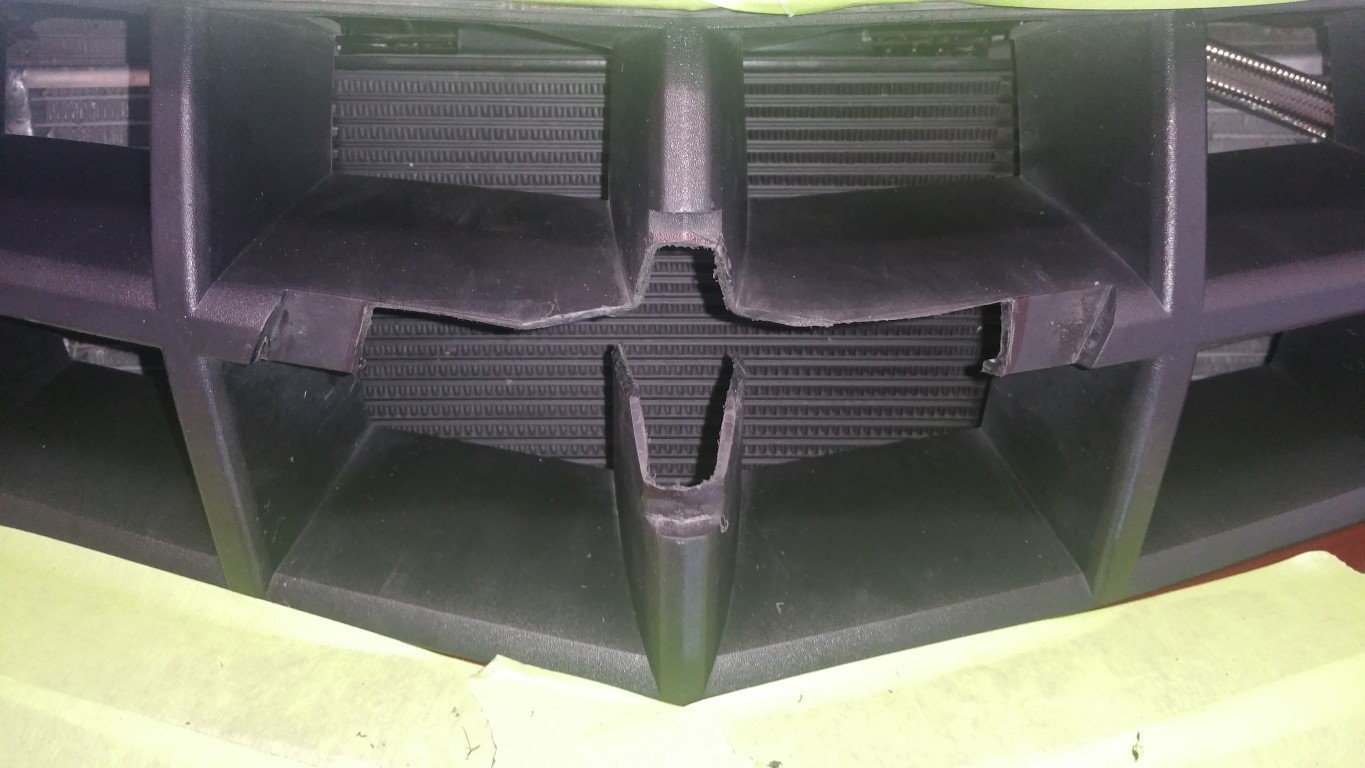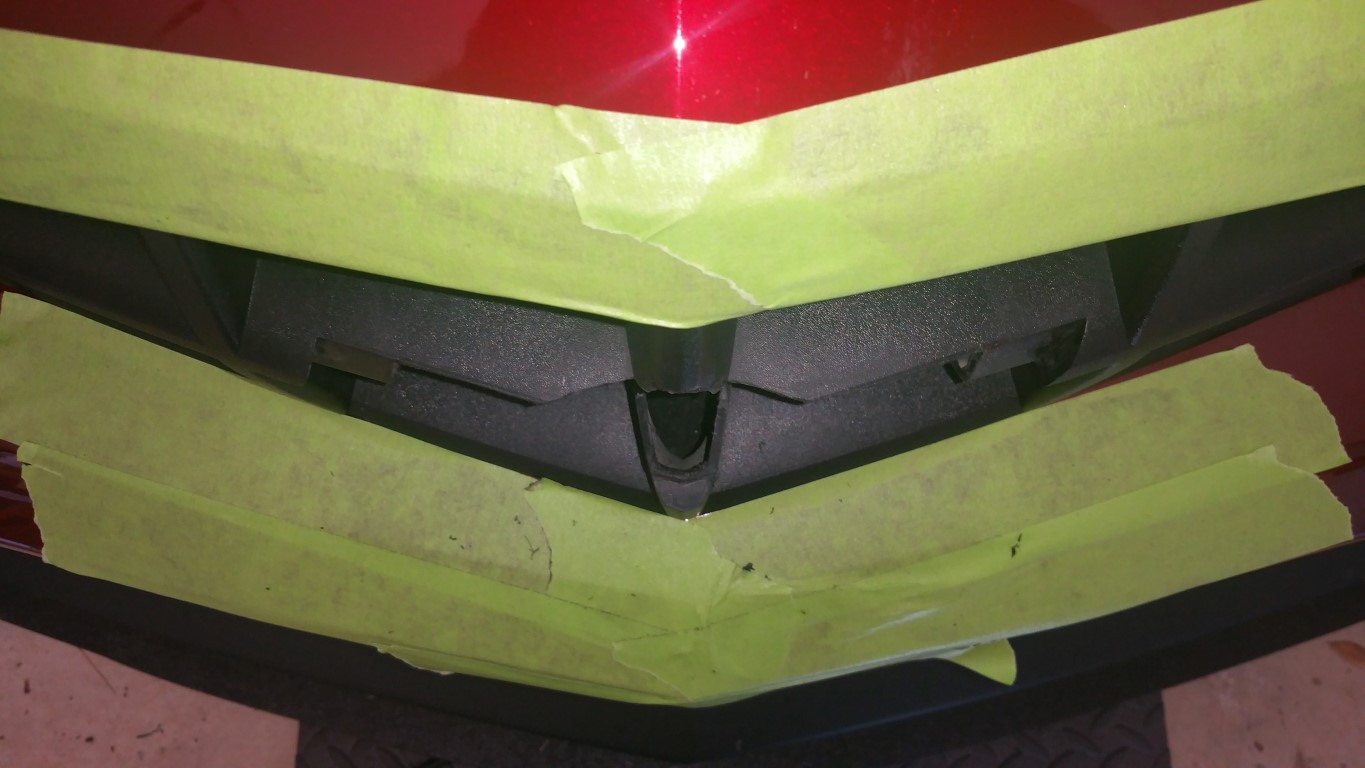 Using a water based silicone (like we did for the hex vents), glued it onto the flats I had for the bowtie (on the flowtie, I used a black sharpe to 'hide' the lighter color plastic -- you can't tell!):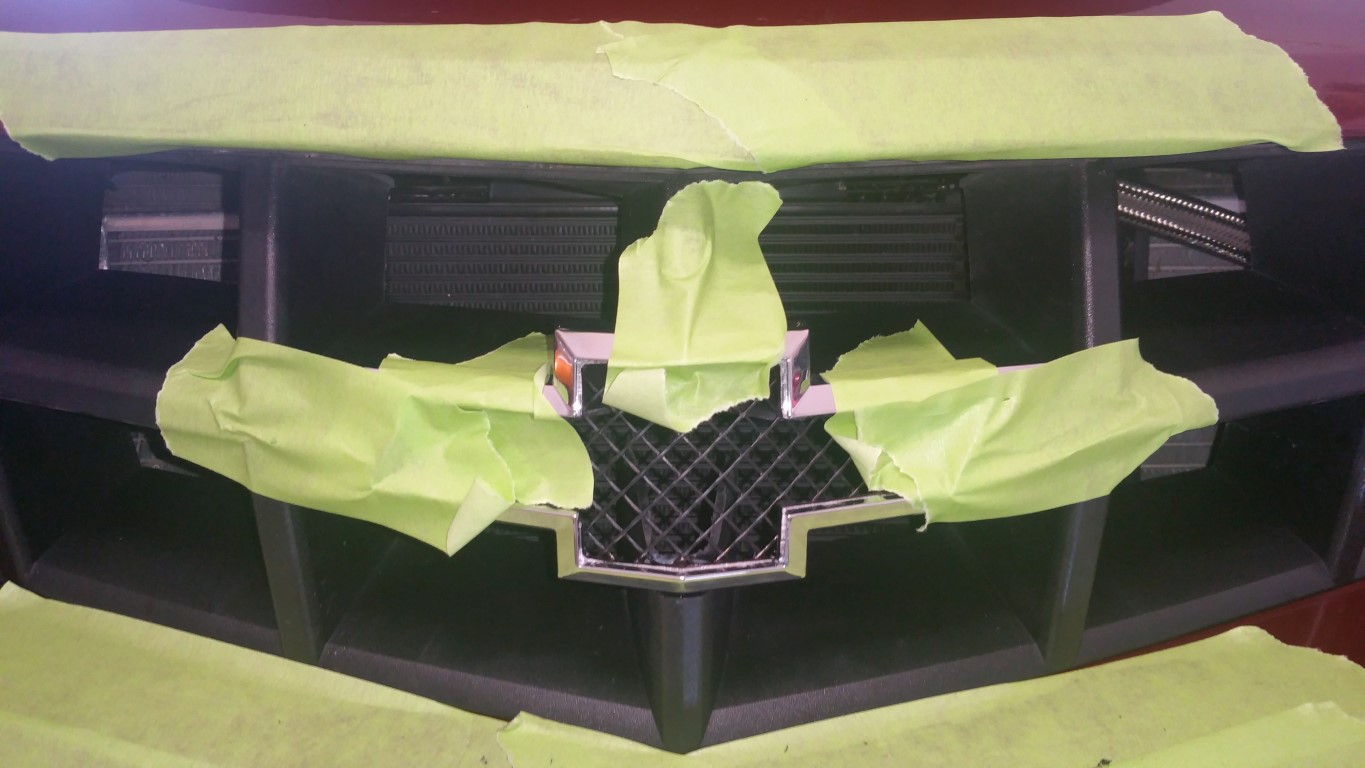 Let it dry, took it for a spin! Worked great and now, I have a great directed airflow to the oil coolers: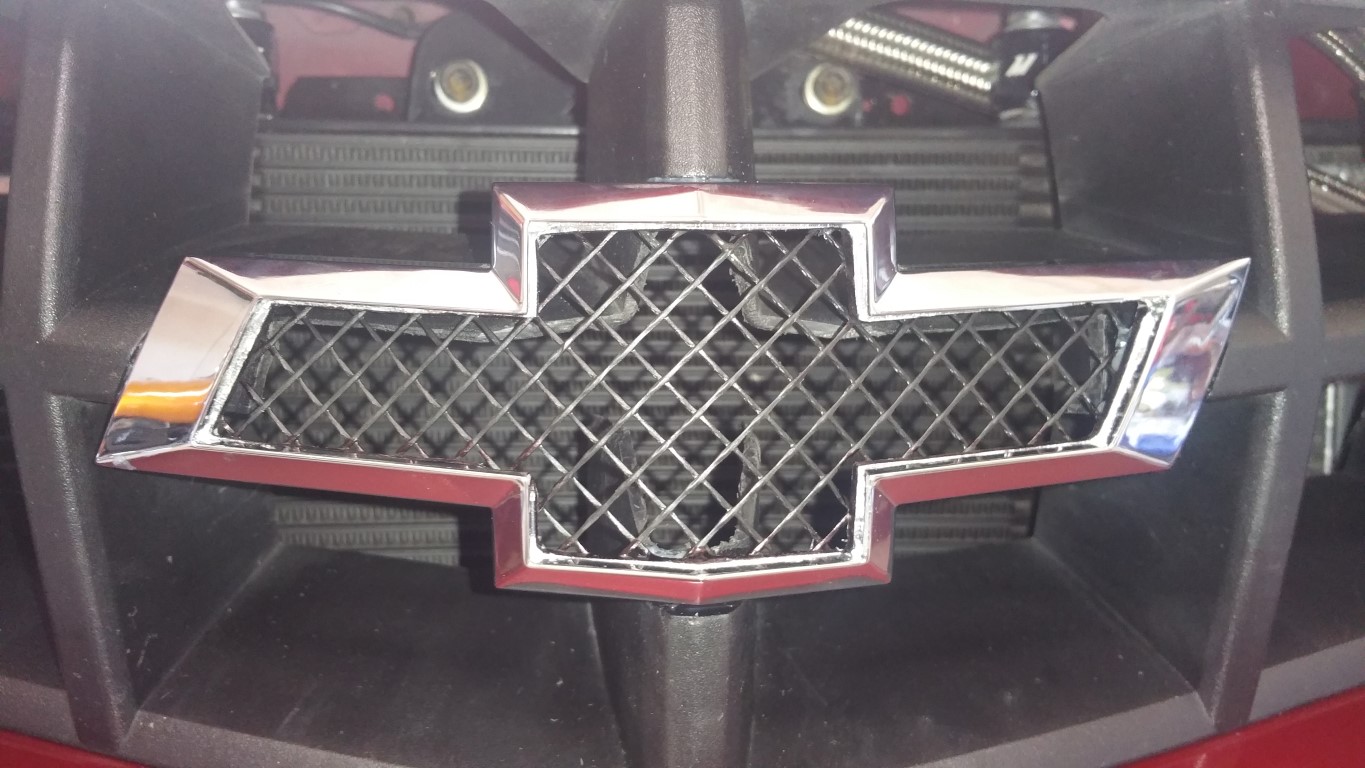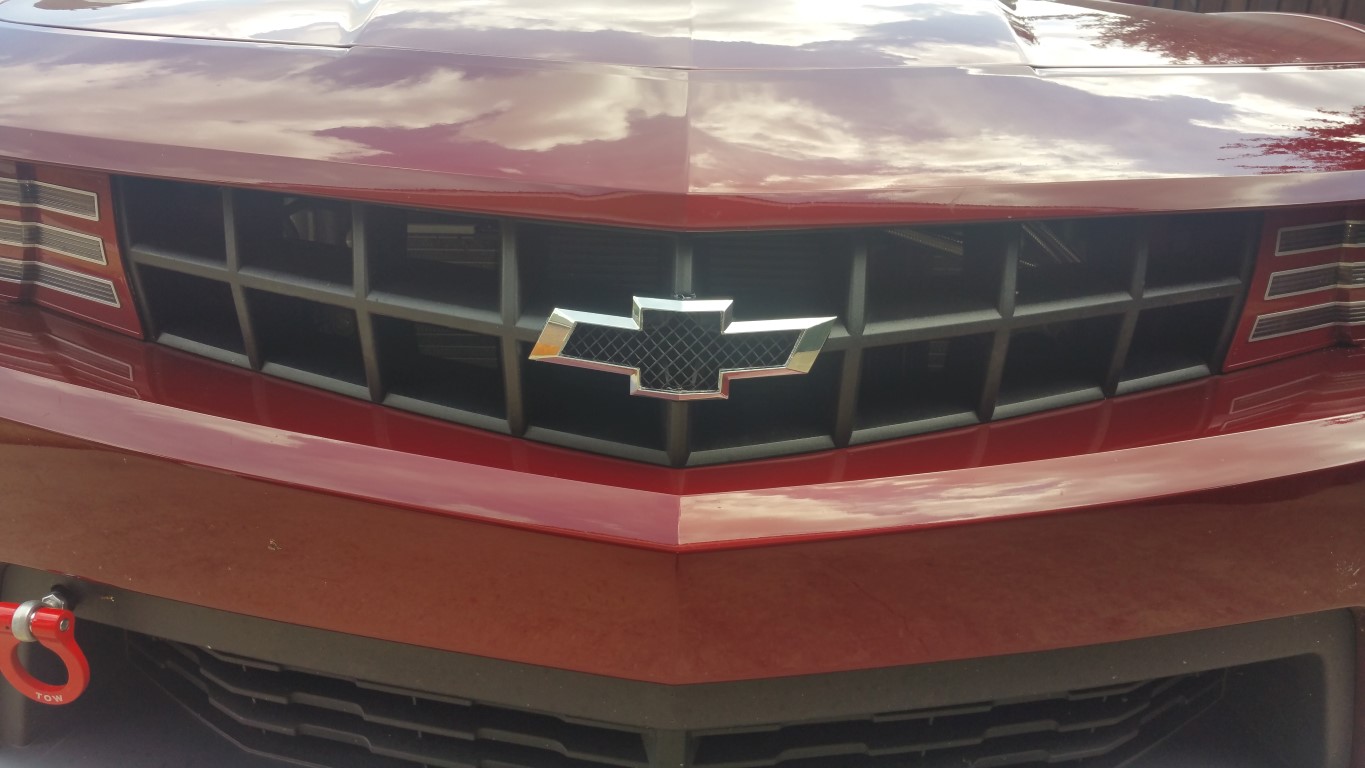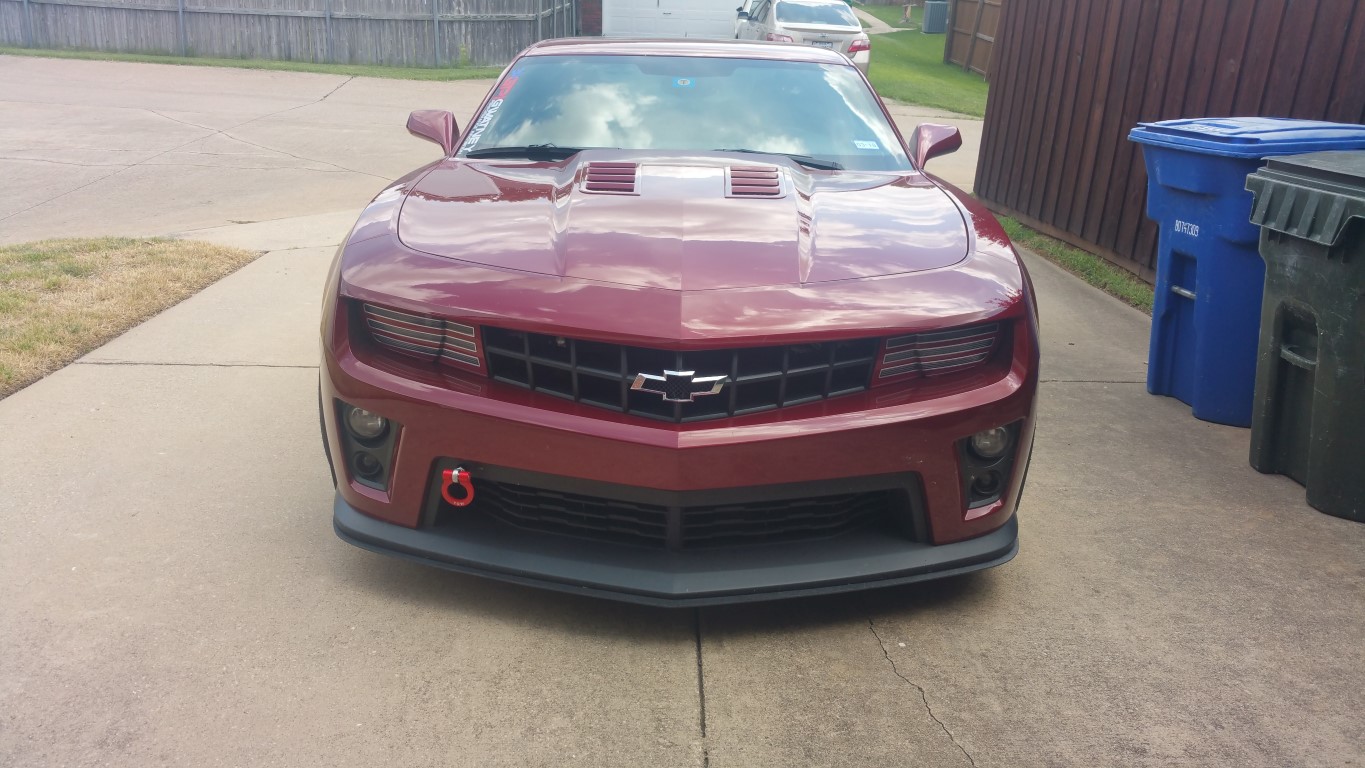 I tried the bowtie delete, but didn't like the looks and, it still blocked air...
It hit 101° and on the highway, my temps were:
Max temps (some got lower later):
IAT2 : 120°
Trans: 163°
Oil: 224°
Coolant: 194°
that is not bad! In traffic (@ a light) coolant never got over 204° -- that's in 101° temps!
Now, the wifey is gettin' a spankin' -- complete sacrilege: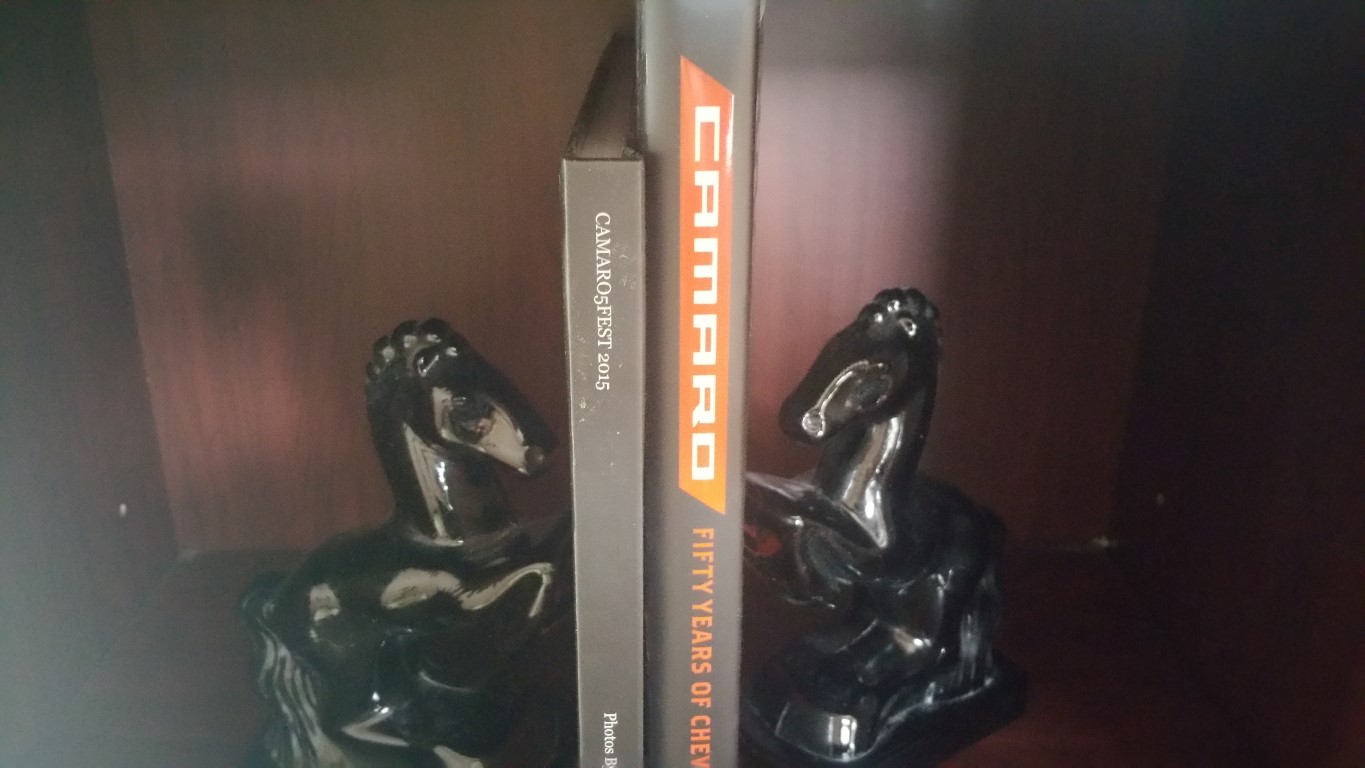 Mustang bookends around my Camaro books! Not cool mama ;o)
On another note, my RPM belts FINALLY came it! I'll be puttin' that bad boy on next!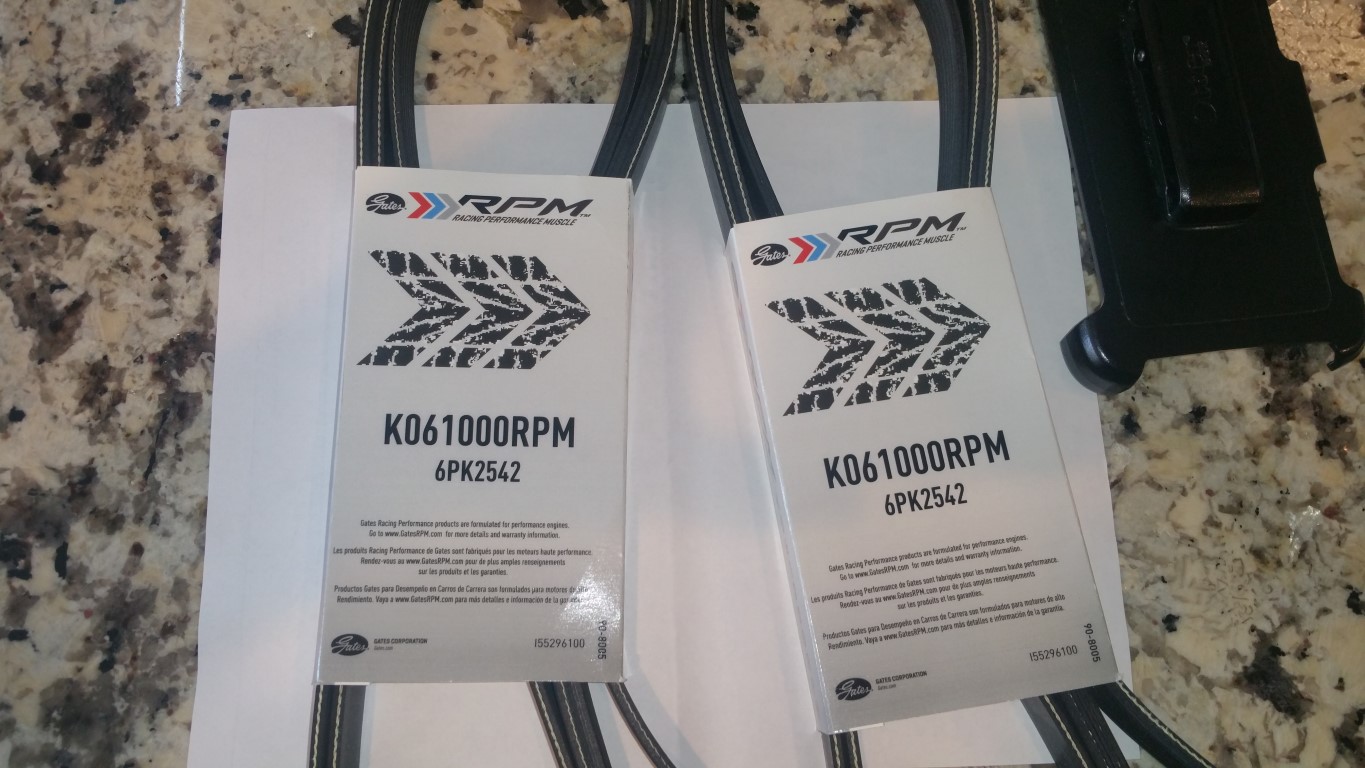 Tomorrow, the final air box setup!
-Don