I have my childhood favorite - R-Type: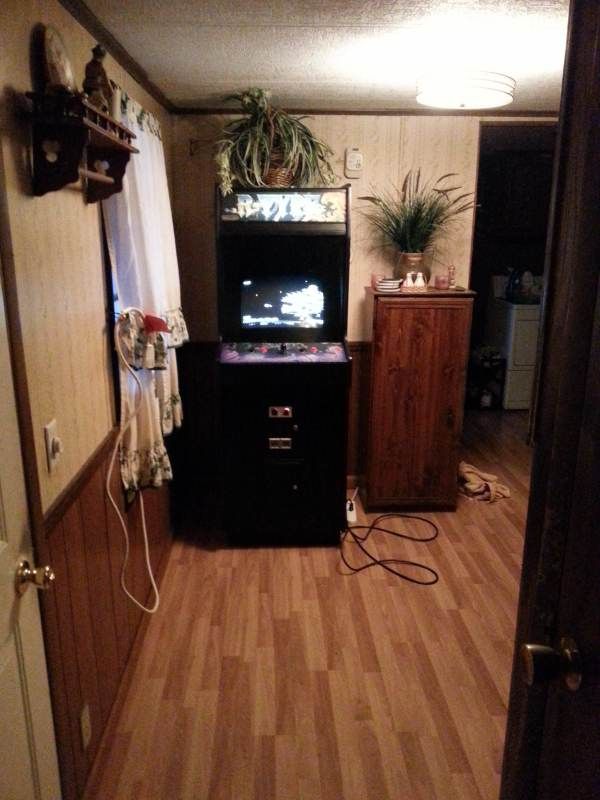 Me and a childhood best friend used to play this game everyday down the road at a little bar his mom worked at when we where kids. How my search for it started last summer I was looking for a PC version of the game and ran into the Android version. A little later I discovered it was remade in HD on the Xbox360. On the Xbox 360 version it shows the arcade cabinet - I thought it would be super cool to stand at and play the actual arcade game once again (it was around 25 years since I've played the arcade machine).
I checked all the local malls to see if they still had an arcade but none did. I found a couple real ratty ones on ebay but they where over 500 miles away and would need to be restored before bringing them in the house. I was about to give up when through a Google search I came across this guys site who's fairly famous in the classic arcade gaming scene and he had one for sale and he was in my same state - only a 40 minute drive away! I made the drive down, he had just re-opened his arcade, and all the way in the back corner there it was! Oh the nostalgia!~ I didn't care the price I had to have it! It was in great shape and didn't need any restoring. Next day I took my bucket of change I had been saving since 2008 and cashed it in and went and paid for the game!
Now since then it's become an obsession, on top of the game, I've collected over $2000 of memorabilia over the past winter and summer for the game including the rare PCB game boards to R-Type II and R-Type LEO to a $200.00 original promotional poster (super rare). I also have the original promotional flyer, a diecast metal toy of the ship and plastic model kits and even new old stock R-Type II side art and marquee (R-Type II and LEO only came as upgrade kits to upgrade existing games and didn't come in a dedicated cabinet like R-Type 1 did).
Here's most of my current collection...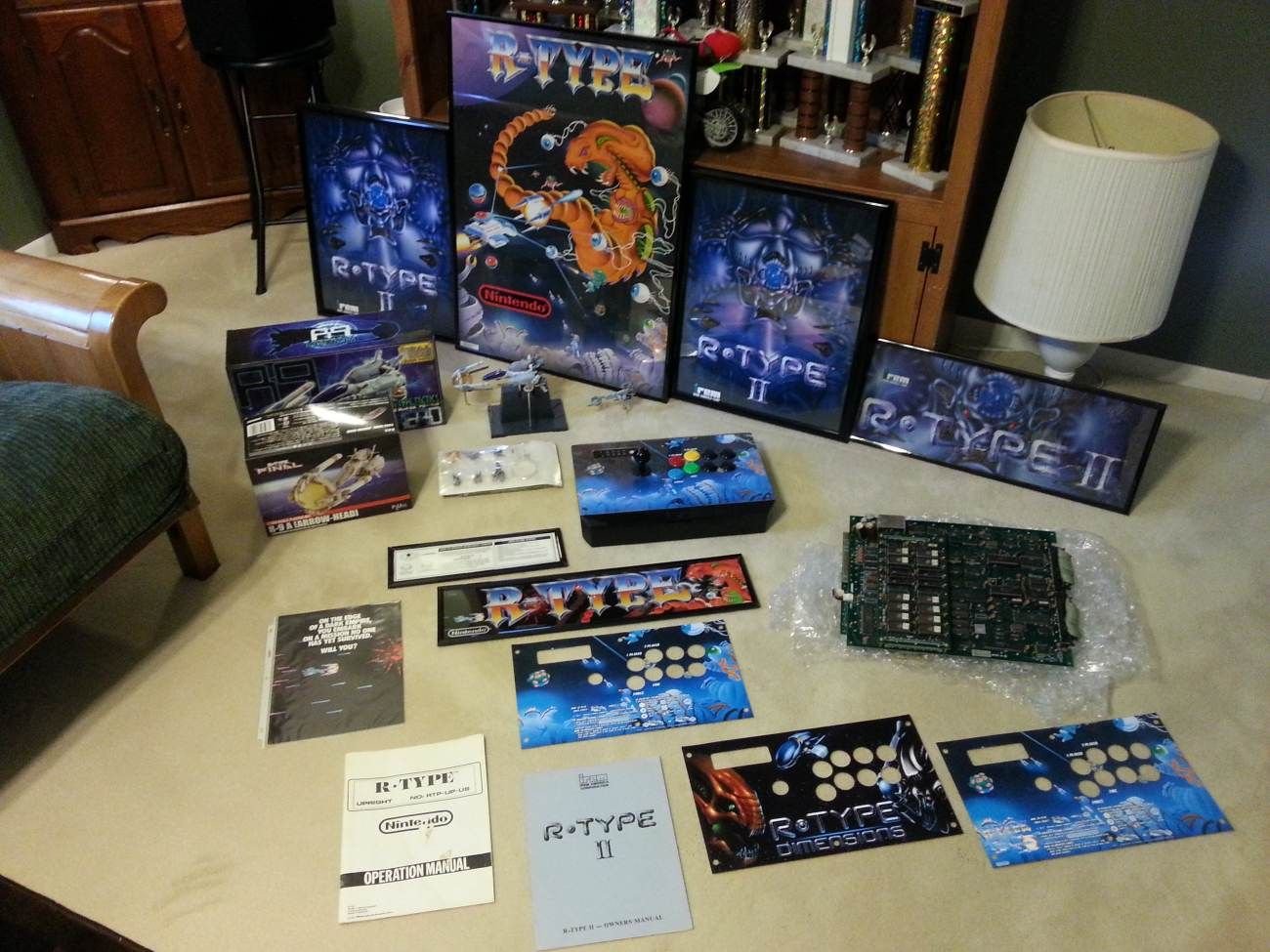 R-Type II PCB:
R-Type II installed in the original R-Type cabinet:
GoPro footage of R-Type II:
R-Type Shirt: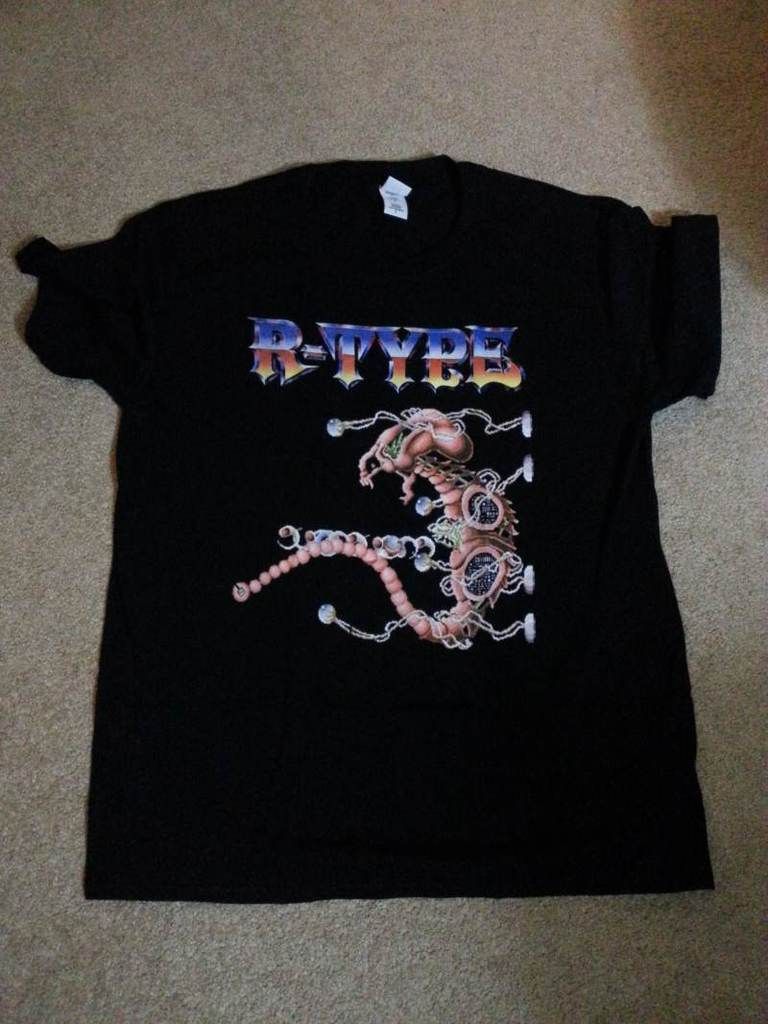 Keychains and fridge magnets: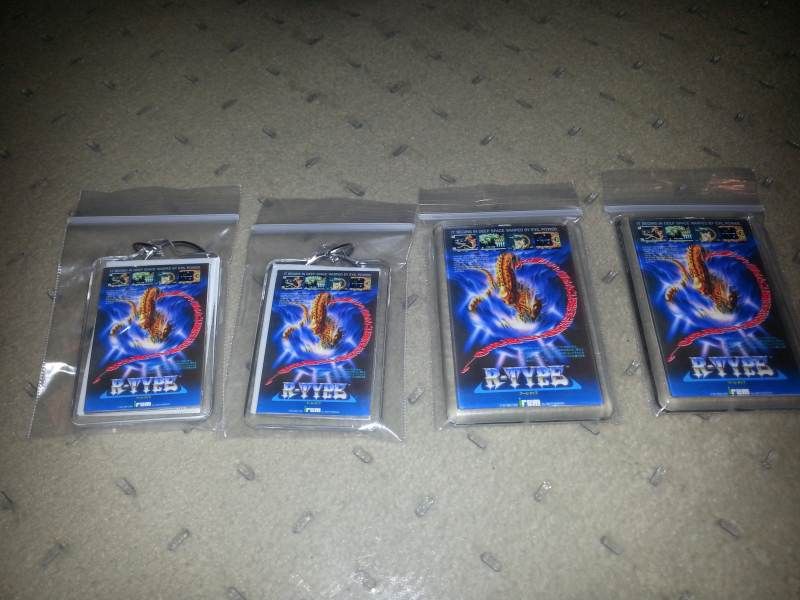 R-Type LEO in the original R-Type cabinet: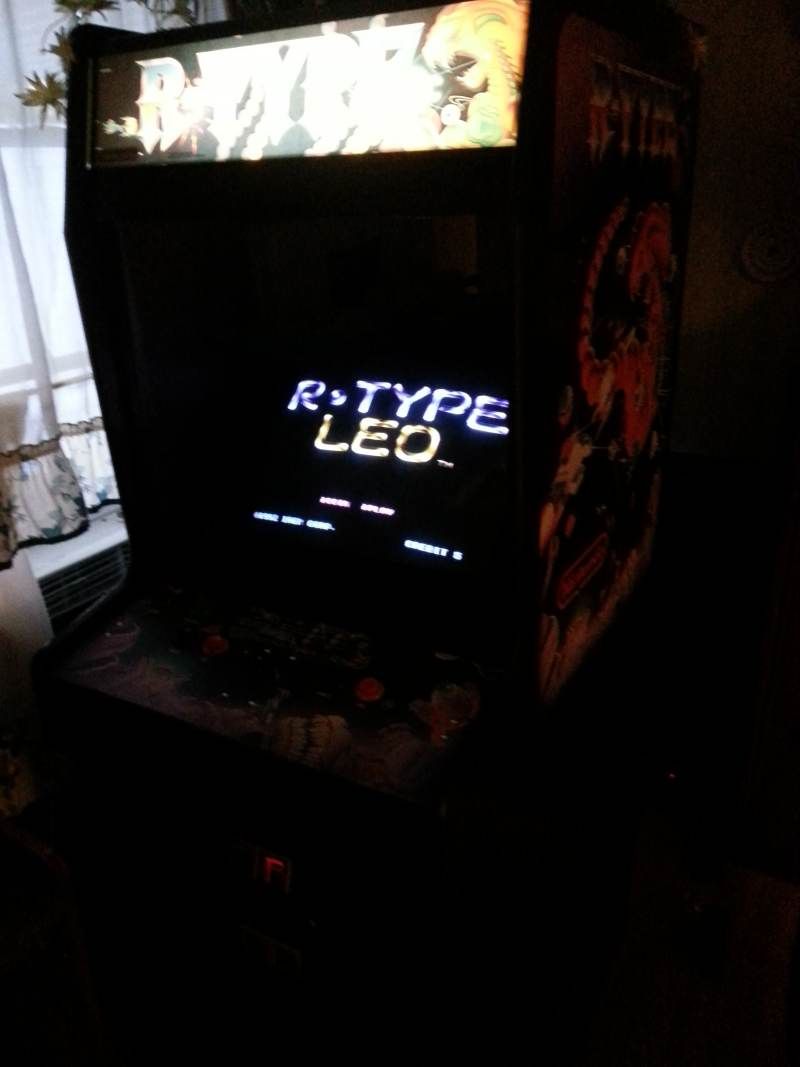 Custom artwork for the Razor Atrox Xbox 360 arcade stick to match the arcade games control panel:
Current high score in R-Type 1: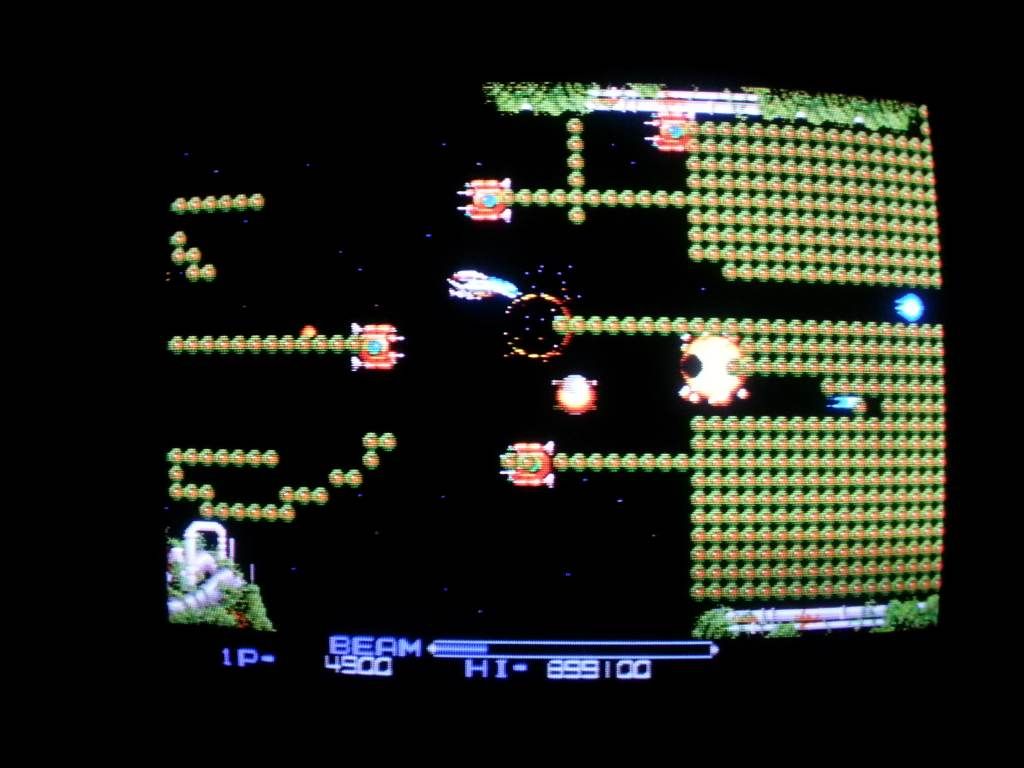 The sticker on the monitor chassis says 1984... looks freaking good for it's age, eh? You don't get those deep blacks so easily nowadays.
Pretty neat huh? Any of you guys own an arcade game?