The WindRestrictor for the C6 Corvette convertible quickly became one of the most buzzed about and appreciated items available in that vehicle's entire line-up, and for that reason we're very happy to announce the
C5 Camaro Convertible WindRestrictor
as a part of our catalog as well! Manufactured from gorgeous acrylic plexiglass, machine etched with GM licensed emblems, and finished with LED illumination, the WindRestrictor is an absolutely gorgeous modification piece for the Camaro. The brilliance of this product is, also, that it is as functional as it stylish. The WindRestrictor works to buffer the wind coming over and through your cabin while driving with the top down on your corvetible to reduce wind noise, as well as annoying circular air current backdraft.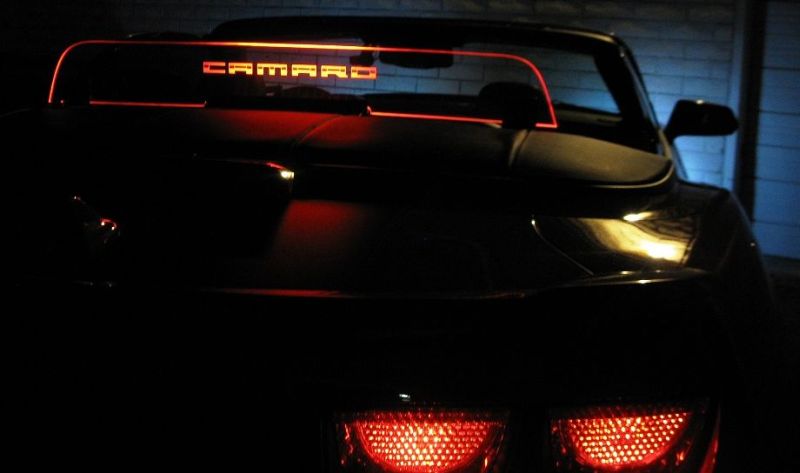 The WindRestrictor's clear construction works great. Ultimately, the
Camaro Convertible WindRestrictor
is crystal clear so you will not have any loss of visibility at night like some report with the black nets. The 3D patent pending glass design allows for full top movement and this is the first in the world to have that among many other features. The WindRestictor requires no drilling at all or permanent modification to your beautiful Camaro Convertible and does NOT need to be removed when taking the top up or down!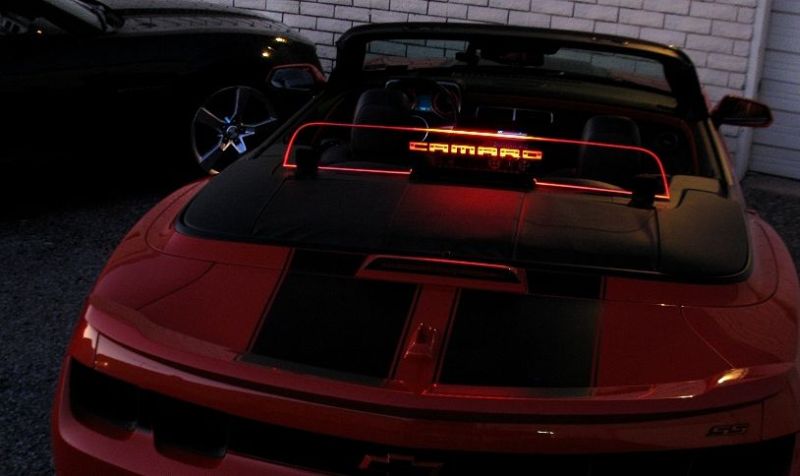 The
Camaro Convertible WindRestrictor
has 14 different available engraving options--including a good number of official GM licensed options--to allow you to pick the custom look that's right for you. In addition to the 14 engraving options, there are also nine different LED Illumination options available.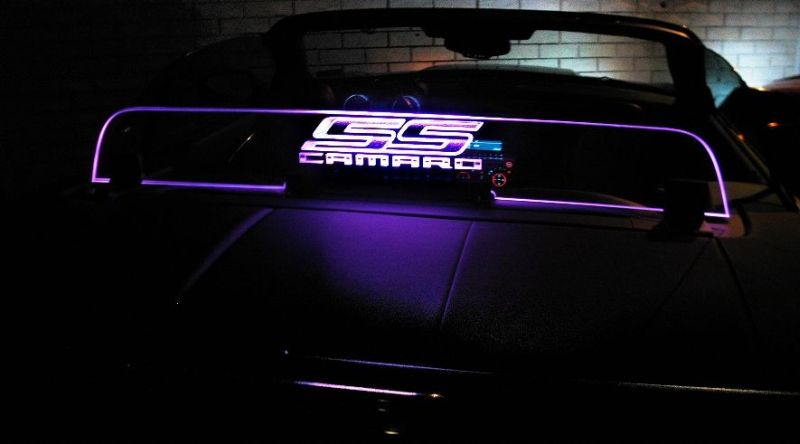 The finished look of this product is absolutely unmatched. We love them here at SCP, have been dealing with the Corvette versions for some time now, and are incredibly stoked to be offering them for the Camaro market now. We've got them priced at the lowest possible price point allowed by the manufacturer, as well as with free shipping, so we can confidently say that nobody will beat our price. Just check out our
Camaro Convertible WindRestrictor product listing
for more information, available options, and for ordering.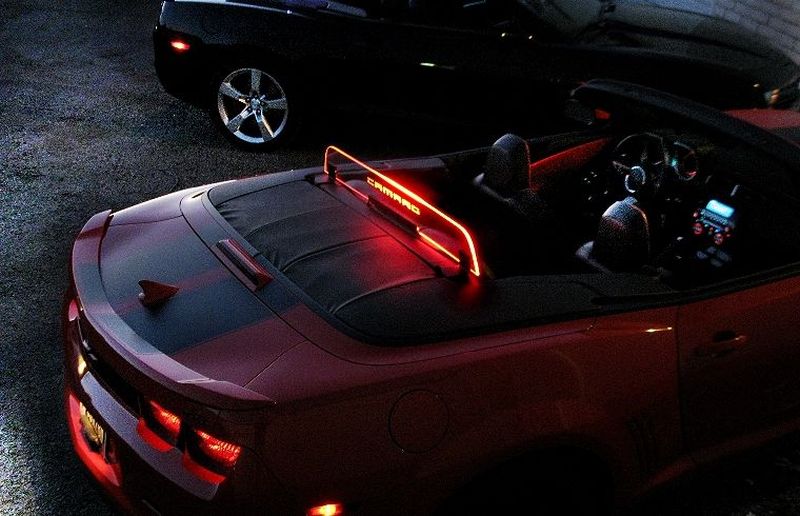 Here's a great product highlight video from the manufacturer:
List price includes Free Shipping! Please view the available options to determine how they affect the final product price.
Thanks,
Matt