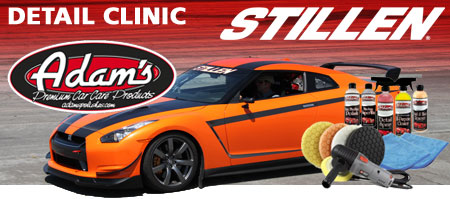 3/20/10
The Next Adam's Car Care Clinic has Been Scheduled for March 20th, Starting at 9am.
On the Fence about Adam's Polish, Do You Have Detailing Questions or Need Adviced?
Join STILLEN for the Next Adam's Car Care Clinic, and Learn All about the Adam's Line Up, and Detailing Techniques.
If you are Local to Southern California, or would Enjoy the Drive, Please Join Us...
Coffee & Donuts, while they last!
STILLEN
3176 Airway Ave.
Costa Mesa, CA 92626
Check out our Last Detail Clinic:
http://blog.stillen.com/2010/01/adam...llen-jan-16th/