Well. Where do I even start? First off, just have to give a MAJOR thank you to all the moderators and the staff at Beech Bend for putting on another great Fest! I also have to give my dad, Kurt the biggest thank you of all for helping me with my car and being my crew chief and being one of my biggest supporters. Another thanks goes out to Uncle Frank and good friend, Franky for helping us out and arranging for Andrew and Harold to trailer our cars.
Now that the thank you's are out of the way; this Fest made it to number one in my book. I qualified 3rd in drag racing for the V6 class with a 12.77 @ 107. Congrats to both twin turbo guys for making both 10 second passes. And a congrats to Richard and Ruby for winning in the V6 class!
It was truly great to see my old friends that I love so much and meet new ones! I finally got to meet Becky and hubby, Joe and Al O! Amazing people right there. I just want to say how honored I was to receive the Camaro Choice Award from Al himself. Truly truly honored. This will be a Fest I will never forget!
Now, for the few pictures I actually took.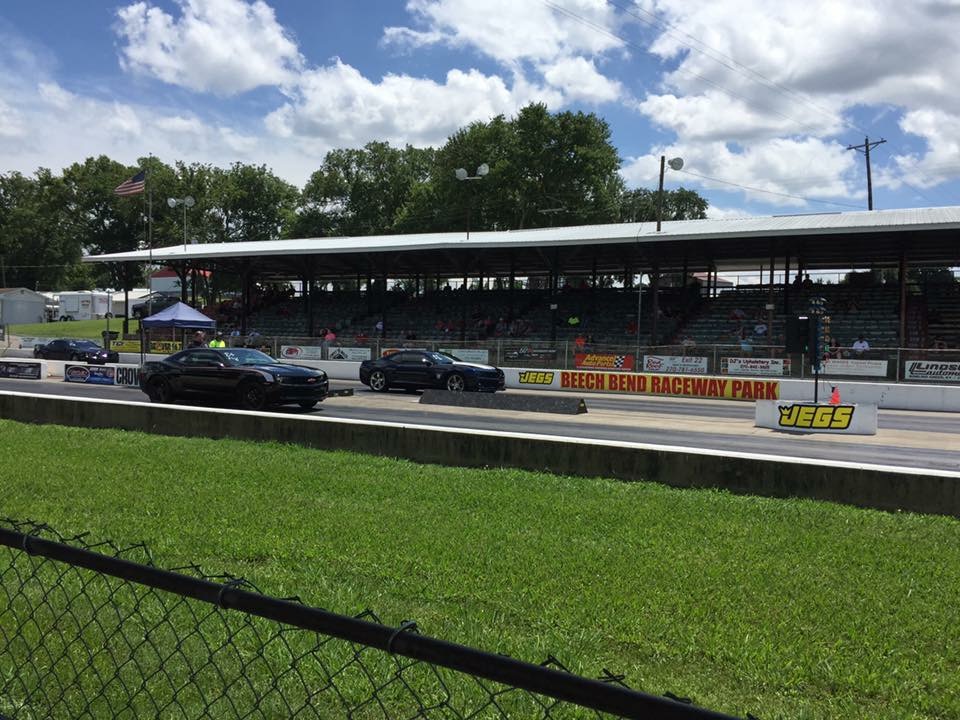 __________________
Current Camaro: 2014 2SS
Performance Mods: BBK Headers, Borla S type axle back, tune, Vararam Intake
12.44 @ 114

Former Camaro: 2013 2LS
BONE STOCK: 13.953@100.77 With Bolt-Ons: 13.646@101.60
With 75 shot and Bolt-Ons: 12.587@111.25
Performance Mods: CAI Intake, MRT V2, SLP Underdrive Pulley, DRs, Skinnies, Rear seat delete