Thanks to all for the positive comments, much appreciated!!!
@Stieger(any recommendations?), the car's been gone for sooo long getting everything else done, that once I get her back I'm going to take a deep breath, relax & enjoy everything I've done so far. It's been pure HELL not having the car, I mean I literally put less than 100 miles on it after the SC was installed, then it went right to Extreme Auto Works for everything else. So interior wise, I want to see what options I have and then really think it out, like I did with everything else.
So much progress was made this week, as Ray, the owner of Extreme & I really spent so many hours getting this car together, things happen, paint shops get jammed up, so i learned from Ray that I just need to roll with it.
What's left?.....Although I wasn't at the shop today, had other business I had to do, so who knows, Ray could've surprised me, but the list as I know it is: Mounting the Boost & A/F gauge on the A Pillar pod, mounting the front spoiler, mount the V1 Pod on roof liner, alignment, install engine covers and just a few small odds & ends, should definitely be ready by early to mid next week.
Enjoy some eye candy & once again thanks to all that have supported this project, you know who you are! :respect:
First things first....Ken's Auto Body took on the task of patching the ugly front license plate holes & getting rid of the mail slot FOR GOOD, not just the SLP delete option, that baby's GONE! Excellent job goes out to Jeff @ Kens. For any Central Coast guys, Ken's Auto Body is your place to go, he's not afraid to do anything!
What Mail Slot?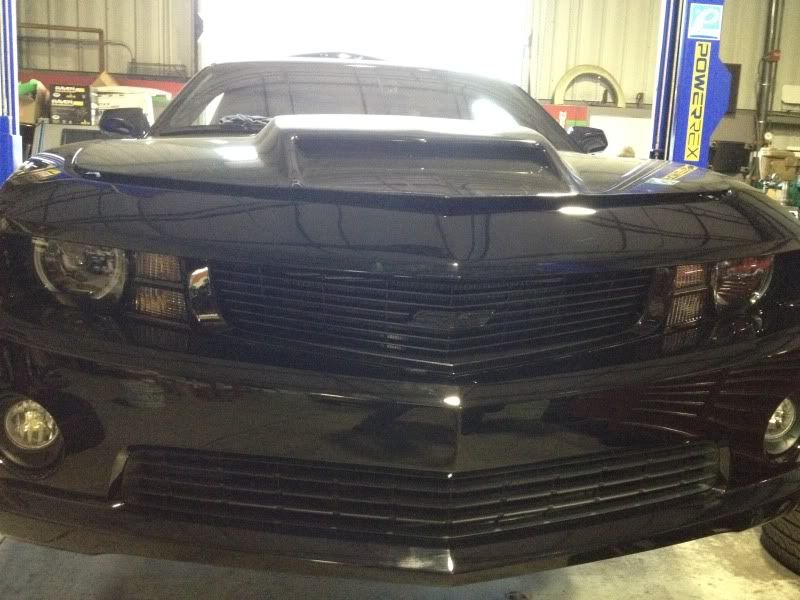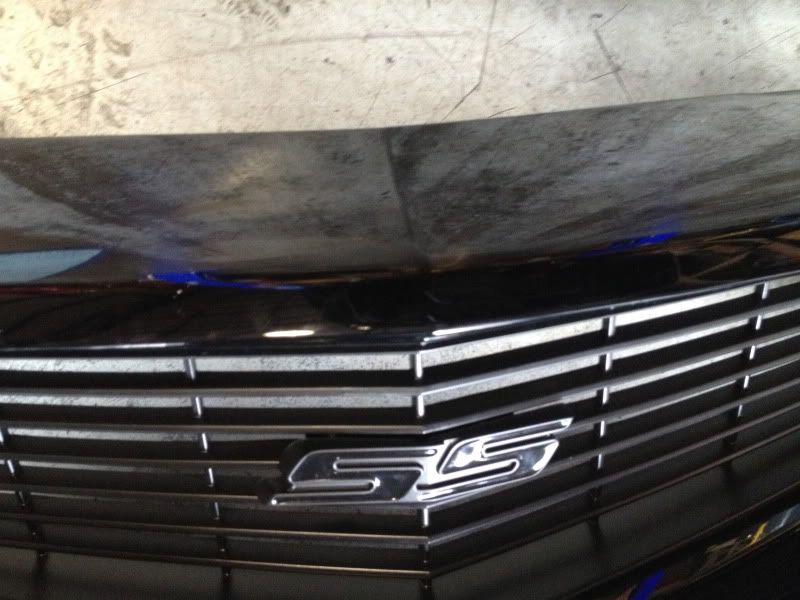 No, it's not a V6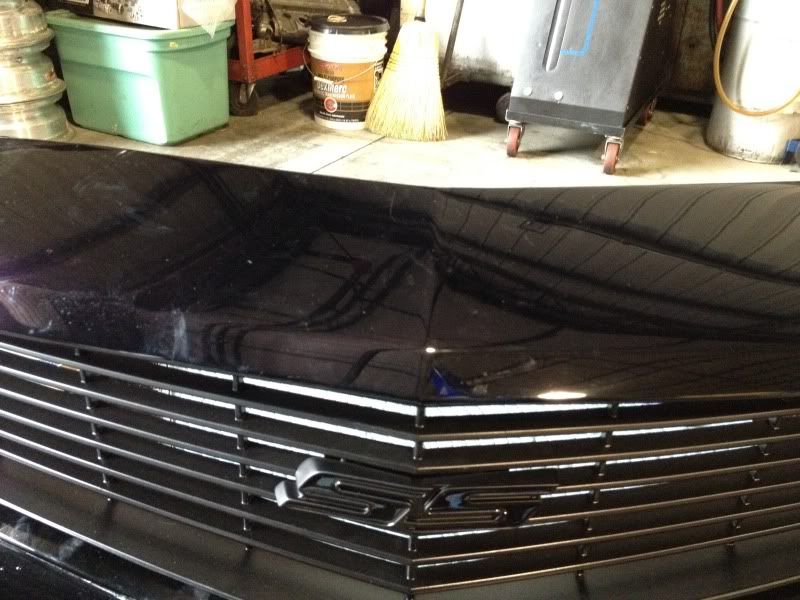 On to the MPD1 Smooth Rear Exhaust, totally made for the Camaro! Eric, job well done. GM should've definitely gone this route....
Ray applying the urethane to the bumper, that baby's on there for good!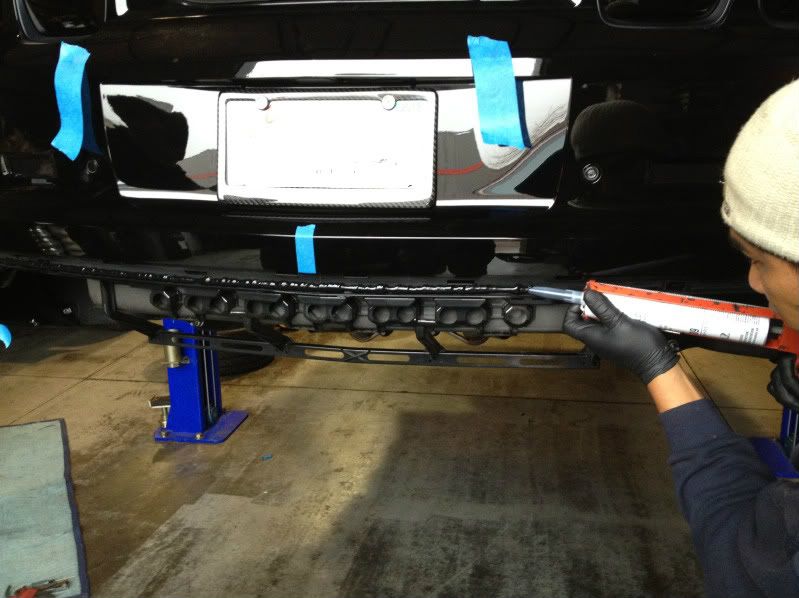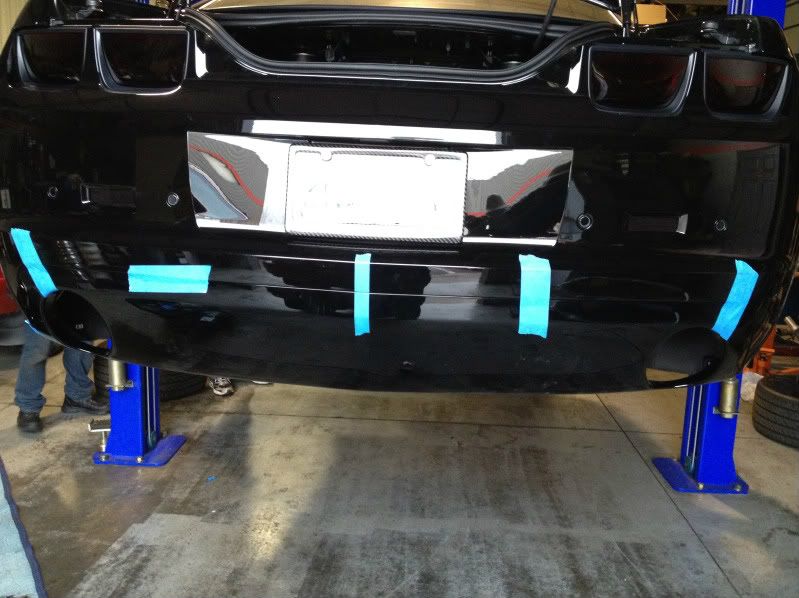 On to the 3dCarbon Fender Vents, just cut your fender

& pop them in...Little urethane on them too, as they ain't going anywhere!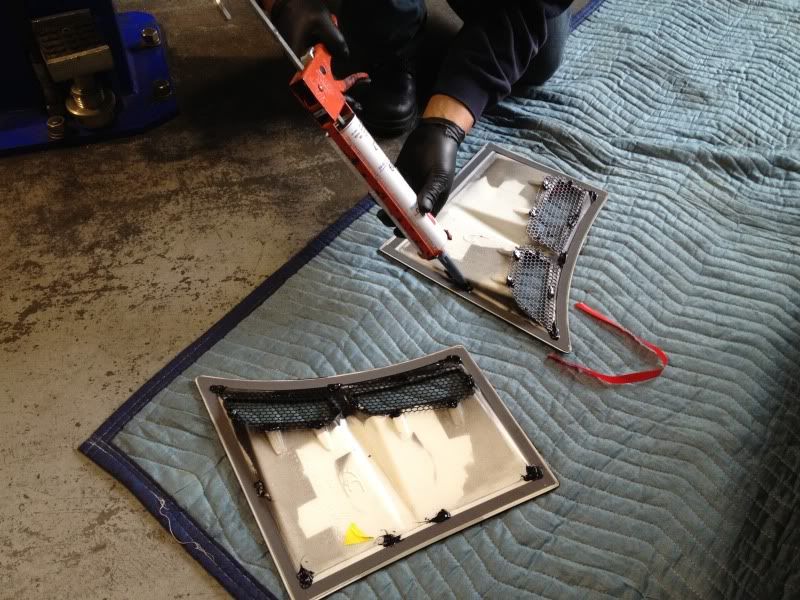 The steady hand of Ray B. You da man brother!!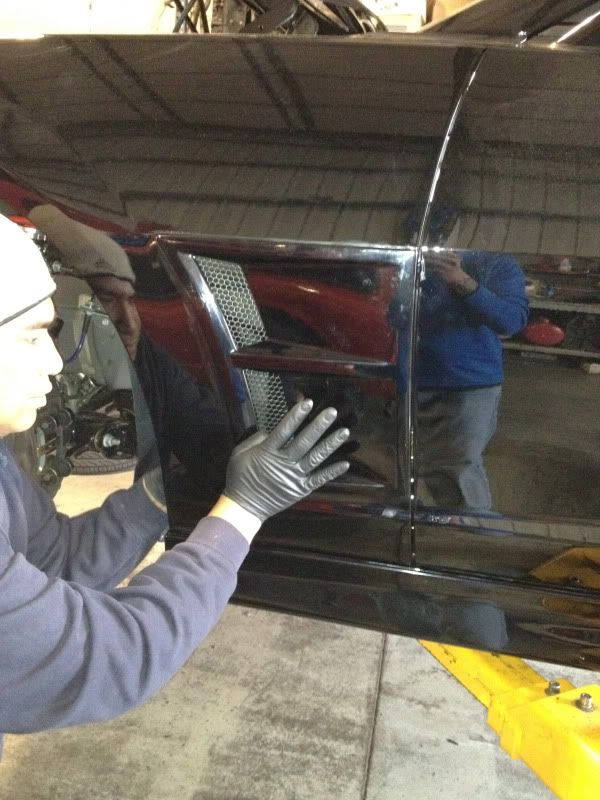 On to the other side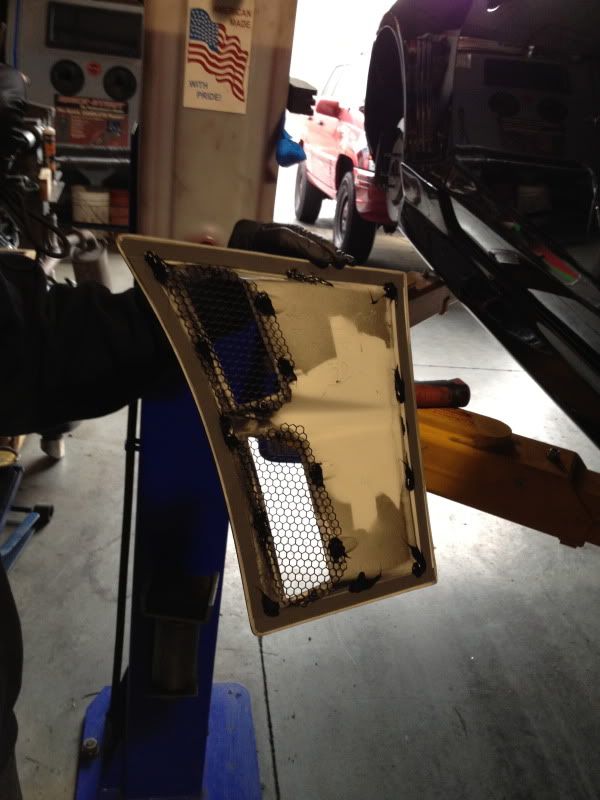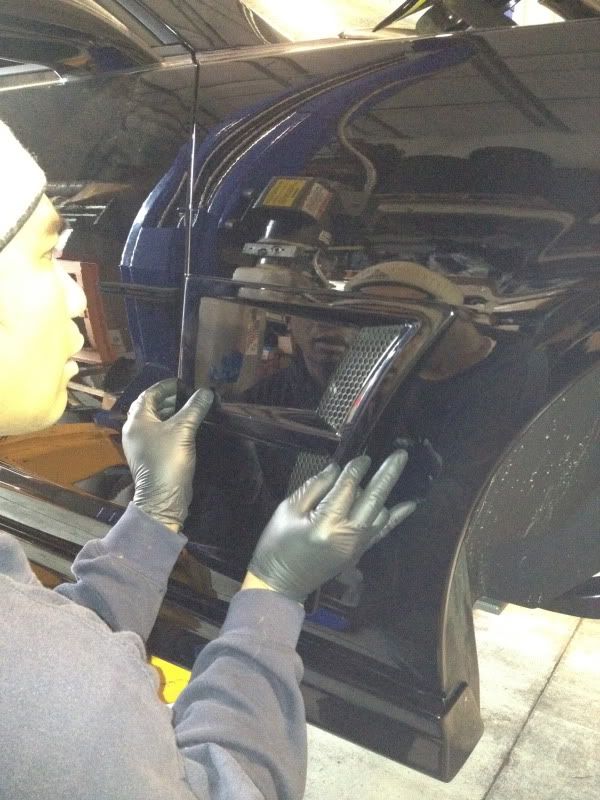 We all like a good reach around right?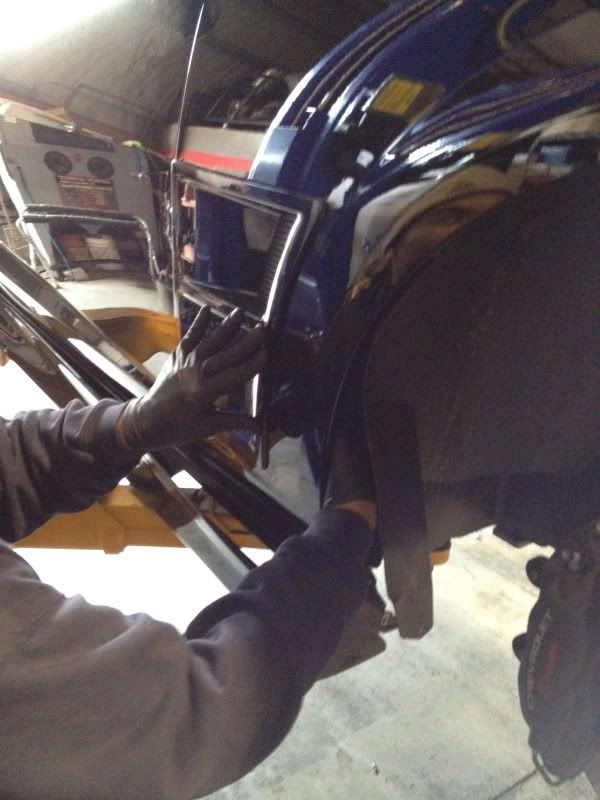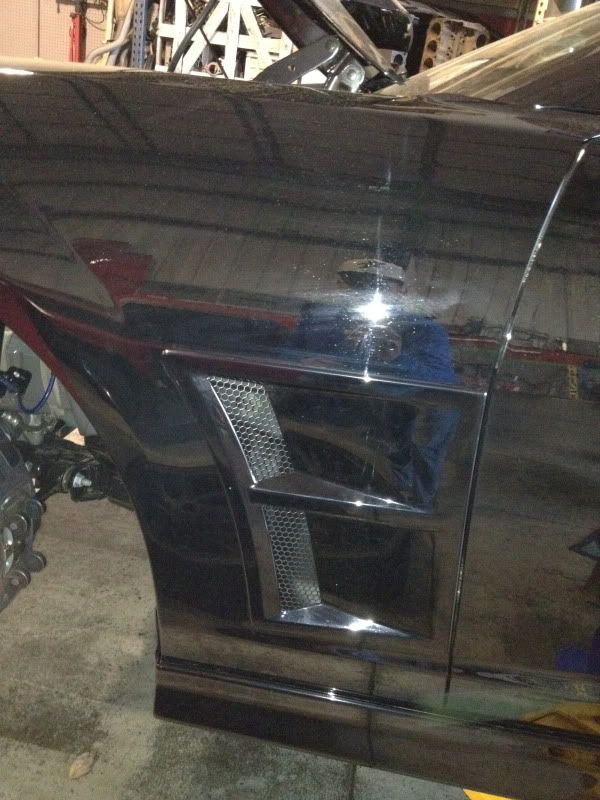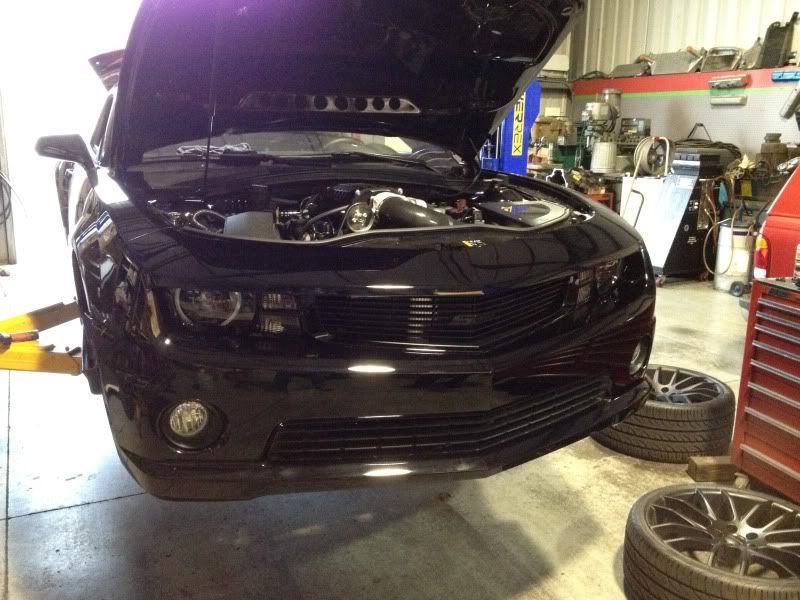 What mail slot, is that a V6 with the SS kit? Yup, all 650 HP of it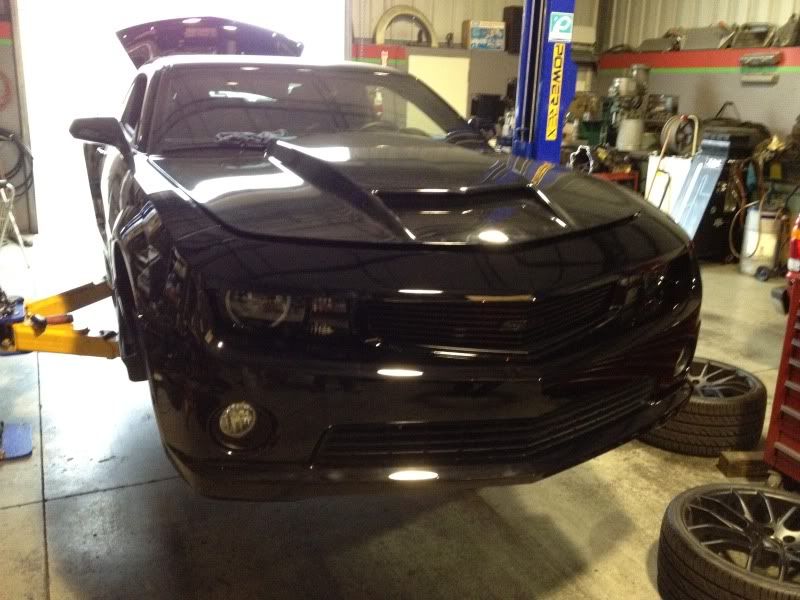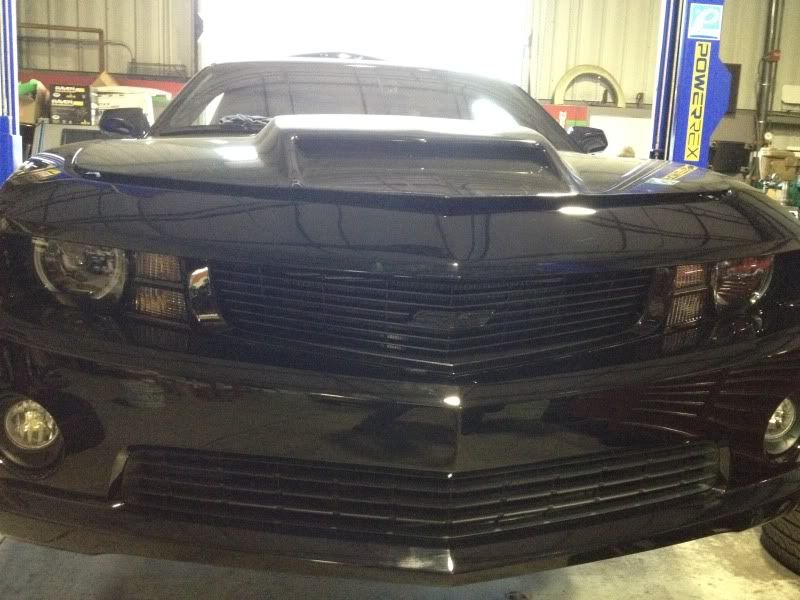 Then we had a little fun.....
http://youtu.be/OYseOC28jqE
http://youtu.be/nAIgi-K1kmI
(I would just post the video on here but I can figure it out, so it's just links for now.)
Should be real close tomorrow, so I hope to have some shots out of the garage, it's dirty as all hell, but I need to see it outside! Thanks for looking!