Here is a quick image with the ZL1 rear splash gaurd. If you look closely at sone of the rear shots in my pictures above you can see them as well.
Some folks were asking what the SLP front plate bracket looks like installed. Here is a pic. Its very easy to take off and put on. Two wingnuts.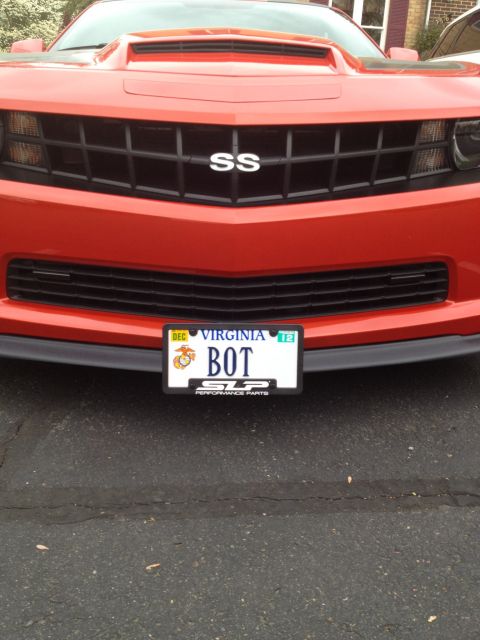 Here is a random shot I wanted to put up for those wanting a better look at the two textured stripes.