So in 2006 NAIS in Detroit I took these pic of the silver concept: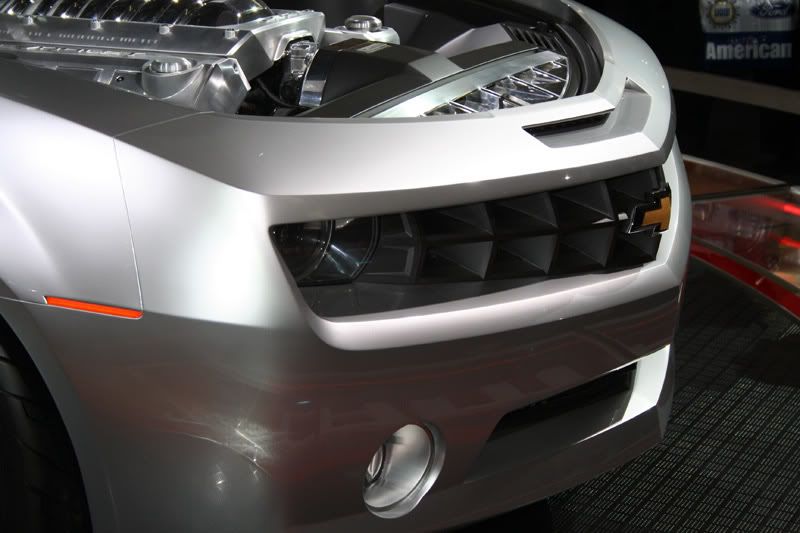 Then in 2007 NAIS I took pics of the IOM vert concept:
And I have been fiending for one since, I ordered a IOM 1SS/RS in spring '09 Changed to Black because I was afraid of the IOM sight unseen lol. After the Hertz rental car getting all the SS's for the summer mine finally came in maybe Oct/Nov of '09. I told the dealer to stuff if I dident want it now to just garage it. I had saved 12k up for a Down Payment but when my ex wife left me in fall of '08 and stuck me with a 12k 0% Credit card so I figured I should pay that off before the 0% went away.........
Fast forward to now I found my IOM 1SS/RS. GMPP exhaust, GM car cover in the box, IOM engine cover. 3 months old with 1400 miles on ebay the owner took $27,500.00 for (he became disabled and needed the cash) in CT so I took a flight and drove it 12 hrs home. I love this car! I cant say enough about it!
I put in a set of orange CAMARO SS Lloyd floor mats
I have a non painted heritage grill on its way.
I have a MPD Dove tail painted (should be here today)
And 5% tints are whenever I get the time.
Pics from the seller (no time to take any lol)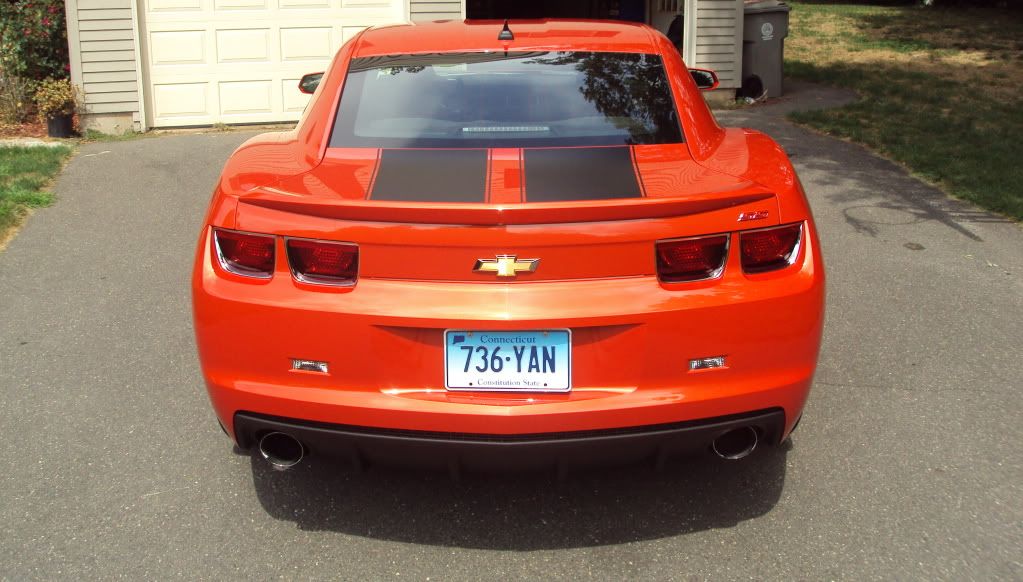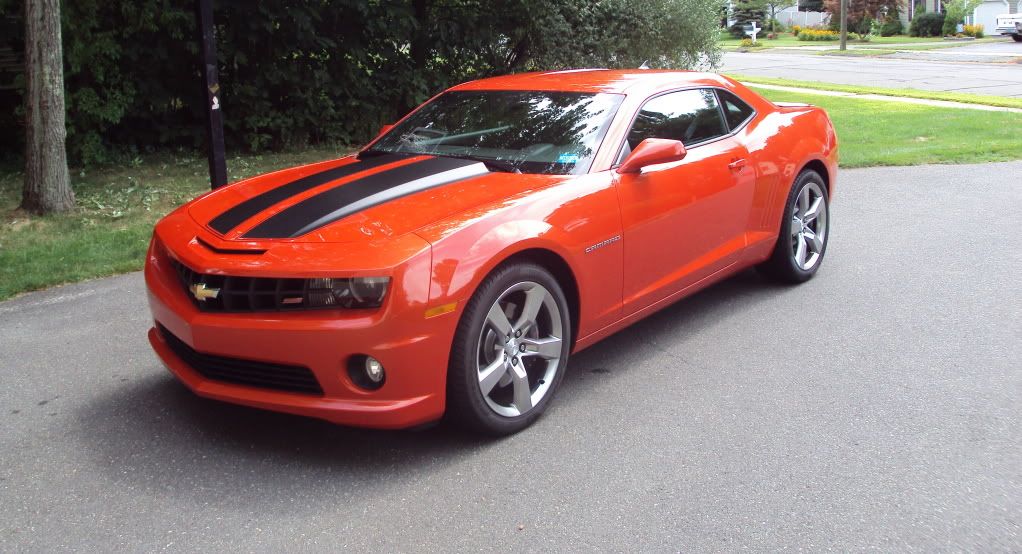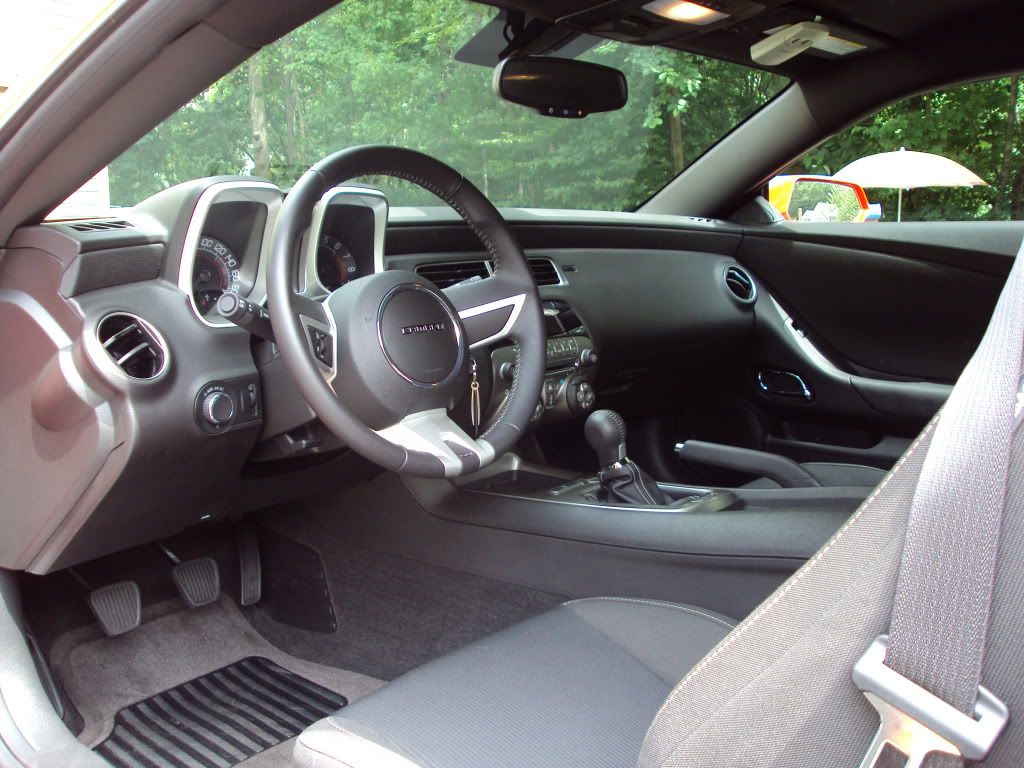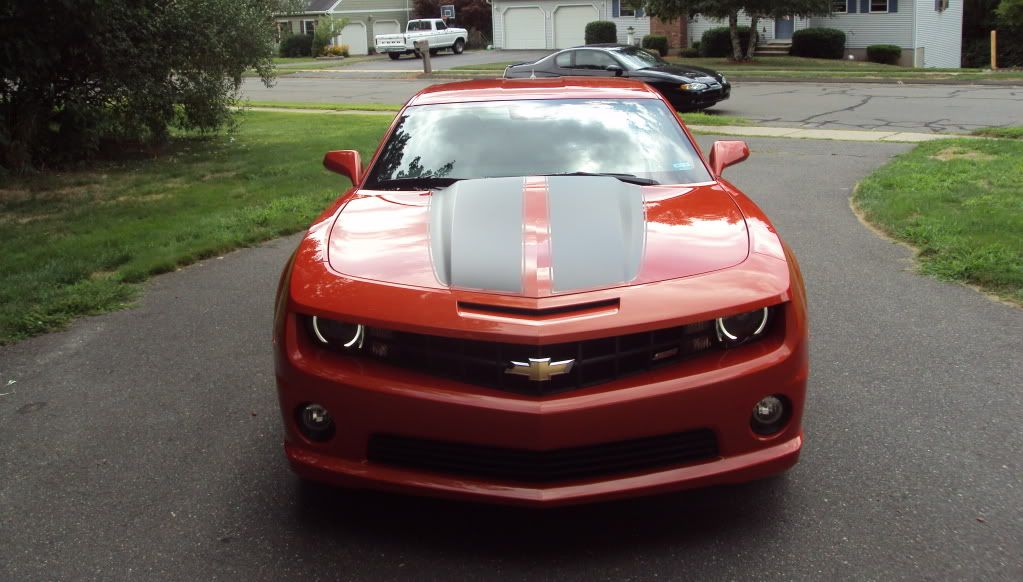 EDIT NEW PICS!!
These are after new parts:
5% tint
Heritage Grill
1969 SS grille emblem
MPD1 spoiler
LSR Sway Bars both on the HARD setting
LSR Short shifter
Lloyd Orange CAMARO SS floor mats
Vararam CAI