And look for your surprise in next week's mail!!
And no, you won't need the bomb squad!
Quote:
Originally Posted by
rccamaro
Hey Kronix. Killer looking ride your have! I'm new to this forum. I don't have pics or even a camaro yet. haa.. I will soon. You stated the tires are 265/30 Front & 315/25 Rear. Is this accurate? I'm sure it is but just making sure. How about a picture from the rear to show the width? Thanks.
Hi Rc, Thanks for the compliments & welcome to the forum! I just checked my sales receipt to confirm what the tire size was, and that is correct. The car's at the shop, finishing up the ZL1 fuel pump install & we're putting an X-Pipe on the exhaust since it had to be taken down. I will confirm the tire size when I go there today, a few members asked for pictures of the V1 radar system so I'll double check the tires for you. If you do decide to go that route, definitely let me know or contact Shawn (his contact info is on page 1 of the build sheet) he'll give you great pricing on wheels & tires, and they're forum sponsors too.
Here's a pic after we put the tires on, but before the 3dCarbon ground effects, so you can see what the wheels would look like on a stock body.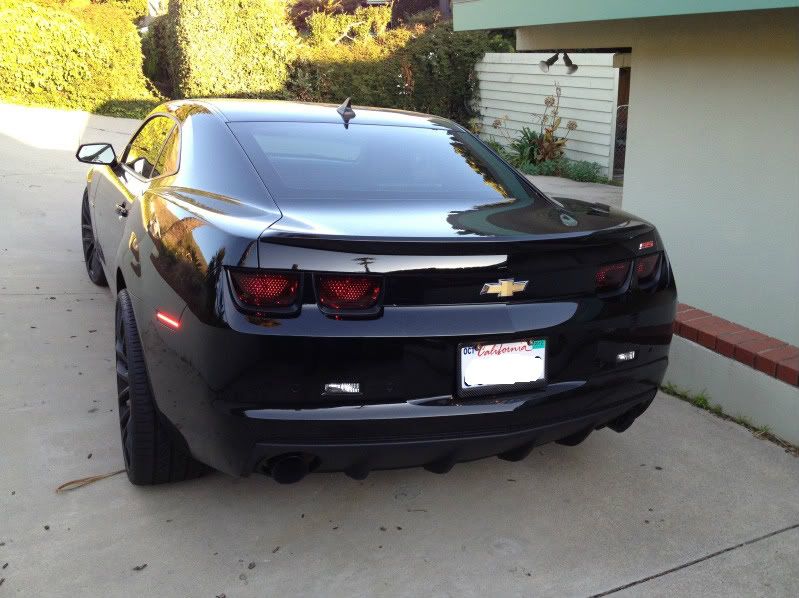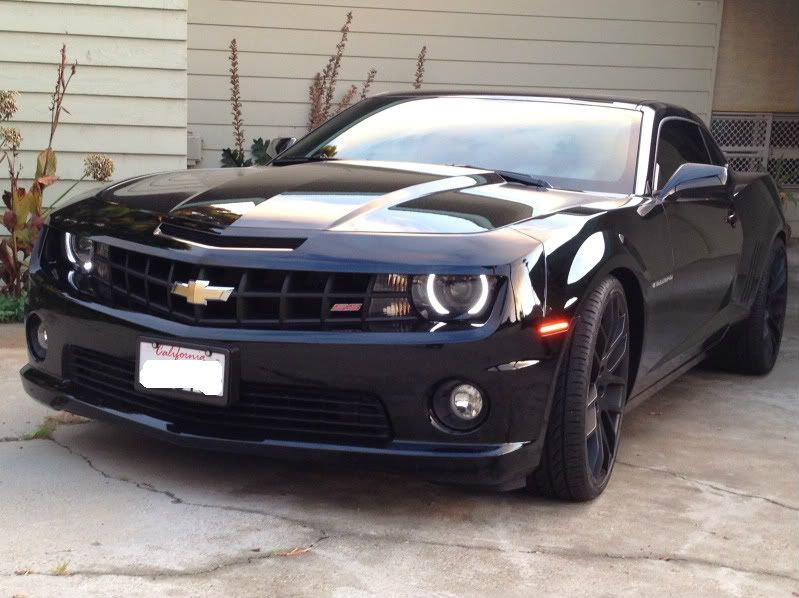 And here with the rear spats installed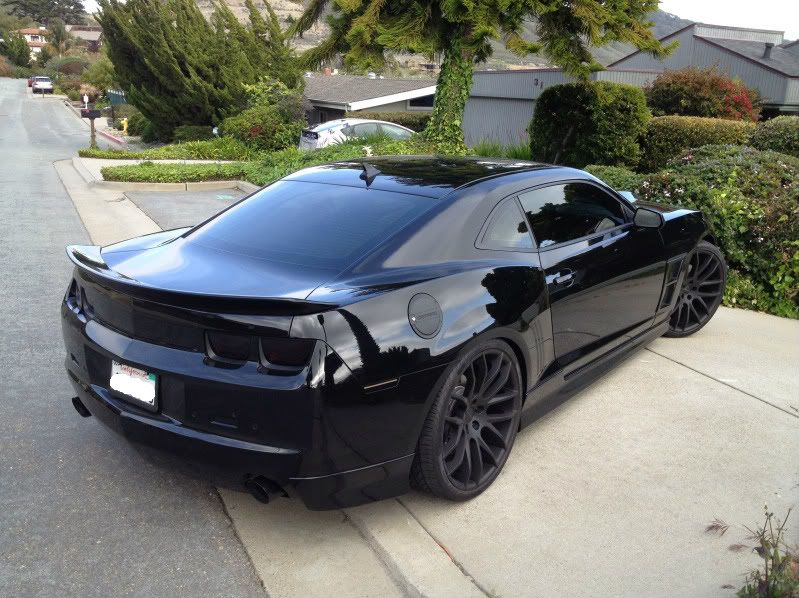 Good luck with your Camaro search & thanks for looking!