Considering sale.....
please select poll option above for fair Private Sell price
for my car. I know the price I have in mind (low and high) but just seeing what the community thinks. Please don't vote based on others opinion, choose your own poll option THANKS to all!
Year: 2013 26,9XX Miles 645WHP 597WTQ
Model: 1LE Camaro 2SS
Color: WHITE
Transmission: TR6060-MM6 six speed w/ 3.91:1 gears
Interior seat/trim color: Black on black leather
Package Options: 1LE package
2SS package
RS Package
7" Touch screen w/ navigation
ZL1 dual mode exhaust
Interior pedals/cup holder illumination
Exterior Modifications
-First ever "1LE" 3D vinyl wrapped hood
-ZL1 Rockers painted in two tone
-Heritage grill
-Debadged rear
-Gorilla locking lug nuts(black)
-Tinted @ 20%
-Phasetek blackout tint for all lighting and sidemarkers
-Plasti-dipped brake light surrounds
-EmblemPros black "CAMARO" fender lettering
-RK Sport one-piece wing (black)
-ACTUAL curb weight with blower and all mods: 3820lbs
Interior Modifications
-PROSPORT EVO wideband & Boost gauges
-Door panel LEDs changed to 8K red
-Gauge cluster LEDs (red and white)
-Kenwood Excelon 4 channel amp
-AlpineR SPR-68 6X8" speakers
-AlpineR SPR-60C 6 1/2" speakers w/ tweeters
-Dome light changed to red LED panels
-Cipher Auto racing seats and harnesses
Performance/Handling Modifications
-TVS2300 w/ overdrive rear cog set up (645WHP/597WTQ)
-FIC 850 injectors
-RotoFab intake
-RotoFab washer bottle relocation kit
-VMAX ported throttle body
-ADM Cold Air Scoop
-Stainless Works L/T headers
-LPE GT9 cam
-Double valve spring titanium retainer
and seal kit
-Hardened Comp Cams 5/16 7.400 rods
-Tuned by Steve @ tuningbyfrost.com
-Pfadt -1 1/4" drop springs
-AI Competition Chiller Kit
-RX catch can w/ breather
-Continental DWS rear tires(315/35/20)Brand New
-Cipher Auto Harness Bar
Couple pics:
-standard pic:
-rear blacked out:
-engine bay: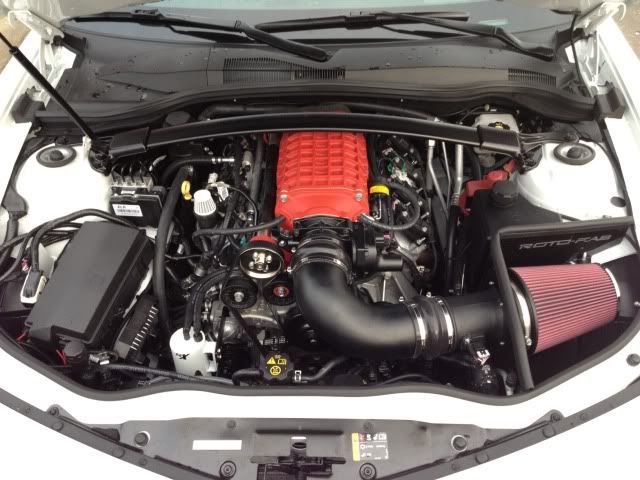 Pre-cam and Post-cam dyno sheet: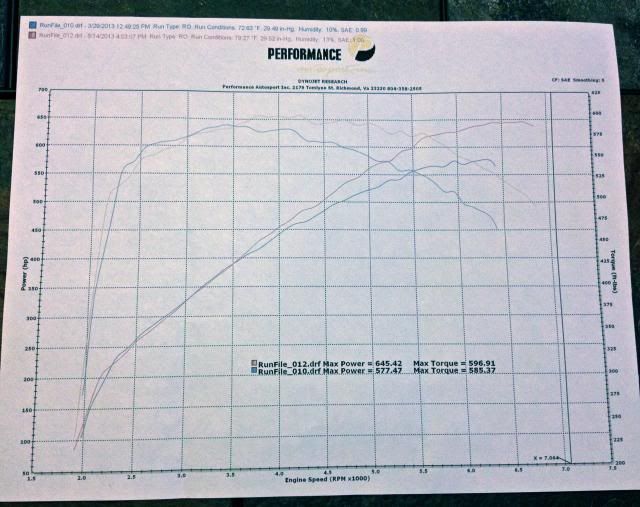 most interior light changed to red: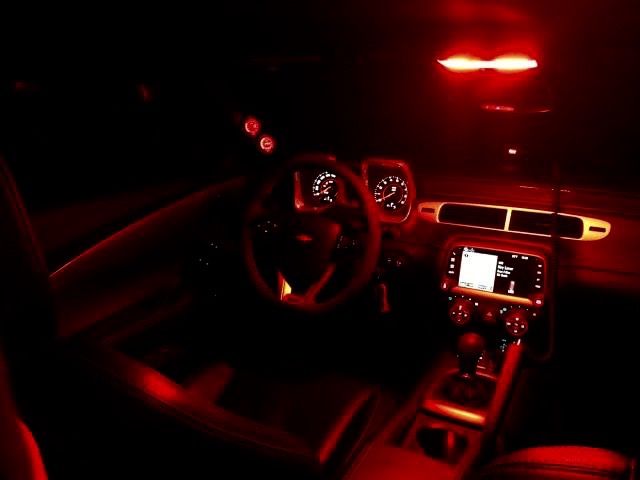 Custom one-off vinyl wrapped hood: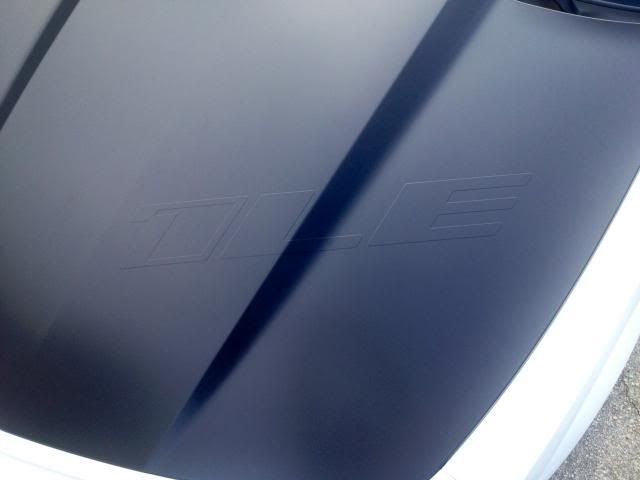 Entire build thread with all pics in sig
THANKS for any input.