old school chevy rodder
Drives: 2013 2SS/RS Manual,DM exhaust,CRT
Join Date: Jul 2012
Location: Oregon
Posts: 4,823
That smoothed dyno chart looks like crap, no way its near accurate and the smoothing really shows the trouble is hidden and that's not your torque curve most likely tweaking it would be much different on another dyno.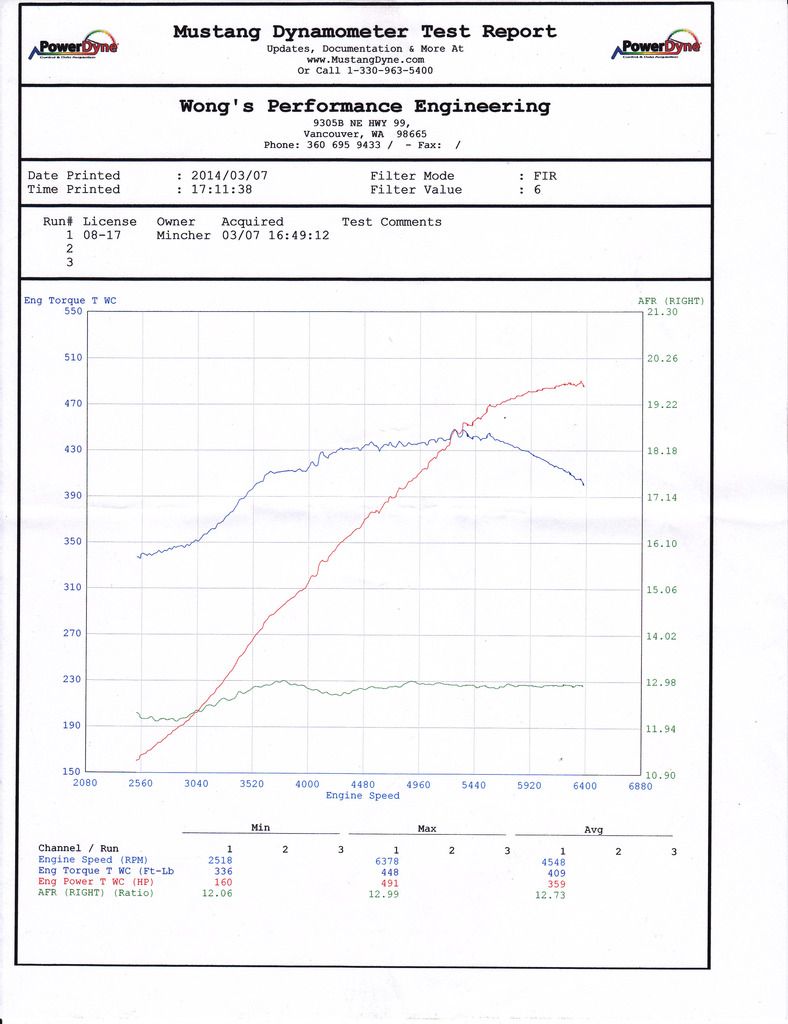 This is SAE on my 13 with just long tubes HFC, CAI with scoop, and the old tsp 235/239 cam .639/.623 and 112 LSA. The data unsmoothed, car has electric power steering and NPP, correction factor for about a 70 degree day/ humidity etc considered with a remote weather station hooked up, tuner is the best around here with two electrical engineering degrees in old work for Boise Cascade, he also uses the stock GM software dealers use he acquired along with the HP tuning. BTW he charges about $550 for a couple hours and has a waiting list months long.... Good Luck SAE versus STD is 15 hp or so, and SAE is what is the gold standard those that use STD are idiots, or deliberately misleading, and not just anyone is good at tuning .
__________________
2013 2SS/RS LS3 M6 ,CRT, NPP, Forged 428 ls3 stroker, GMPP ported heads, Katech chain, Mast windage, Cam Motion Cam, trunnion upgrade, Stainless Power headers HFC, CAI w/kit, Vmax PTD, Fluidampr25% udp, LPW diff cover, BMR strut brace,trailing arms, toes, bushings, Rocket racing wheels,Toyo Proxes 4+, elite catch can, clutch reservoir, dash/body LED, DRL rewire, Sparks billet badges, Forza 3way, tint, MRT louvers, ZL1 spoiler, MGW short throw, Monster dual LT1S clutch, bleeder, support, high vol pump, Speed hut shift light, ACC flames stripes, Driven ls30 oil, NGK TR6IX , Granatelli wires.