I've got a couple small take-offs form my car, that I'll send out to whoever wants them. Selling separately, unless you want them both. I'll send the lettering in a padded envelope, and box up the bowtie assembly. First person to PM me their mailing address and specifies which they want (or both) gets it.
First up is the bowtie, for the 2010-2013 Camaros with the Heritage grille. This is the bowtie, mounting bezel, backing plate and screws, so it so have a heritage grille and want to but a bowtie on it, this is everything you need. It's not perfect, as you can see, there is some minor damage on the bowtie and mounting bezel. Still, if you want it, you can have it.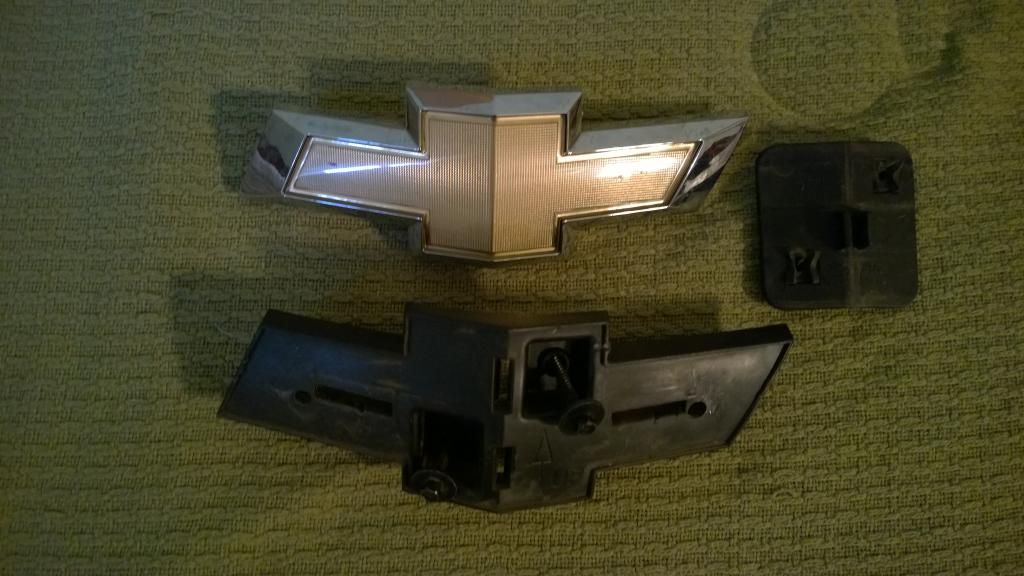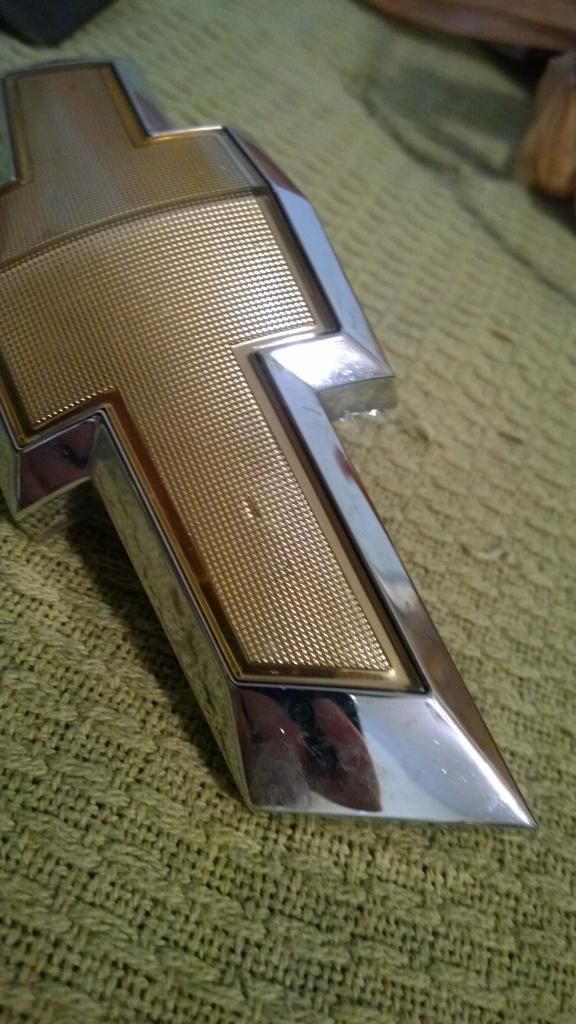 Here is the "CAMARO" lettering from the front fenders. The lettering it the complete set for both sides, I just took it off the car because I'm not about that badge life.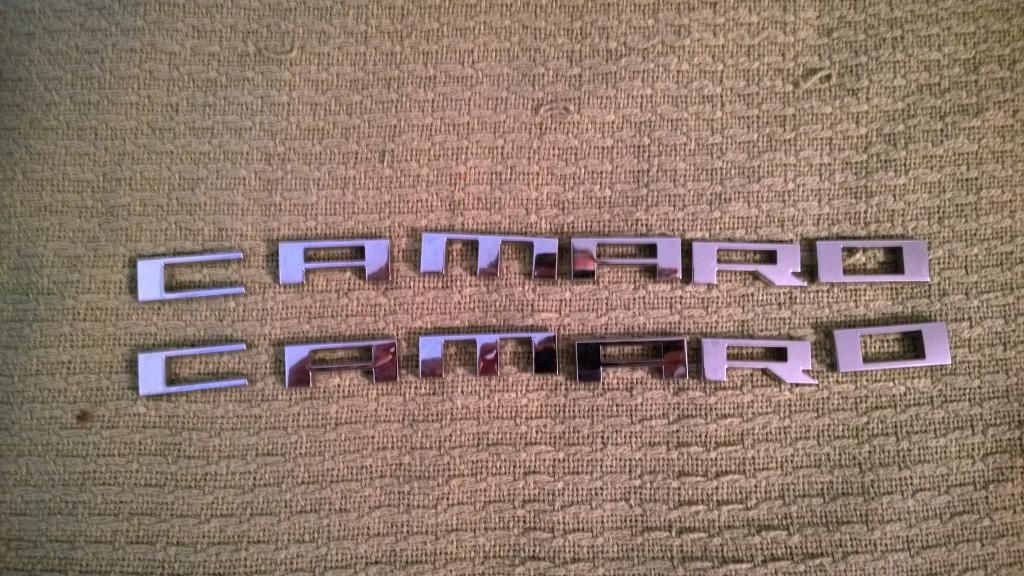 Thanks for looking!
__________________
2012 Camaro SS - Sold

Selling off my remaining wheels, tires, 27mm front sway bar, and MGW shift knob. Get them out of my house before my wife puts me out!