Edit: I just ordered 305/45 R18 on the rear and 245/50 R18 for the front based on user mlee's setup on page 7, hopefully there will be no issues.
I could never find this setup on a White ZL1 so here is the final result for anyone who is interested!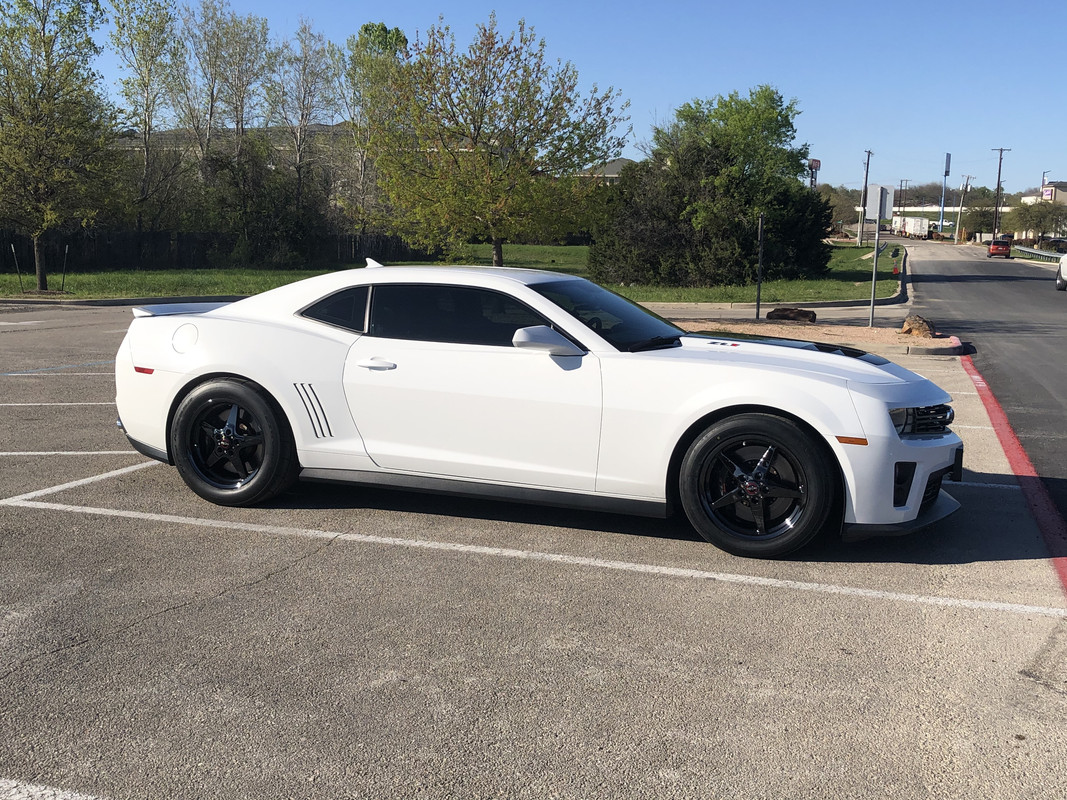 I just ordered some Dark Star 18x8.5 and 18x10.5 wheels, my ZL1 is stock ride height and I plan on ordering a NT555RII 305/45 R18 for the rear but I am totally stumped on what to get for the front without setting off all the alerts for height differences.
Was hoping to be able to order a NT555 G2 for the front for a more daily driver setup.
Anyone have any idea what size to get for the front? Or if I have to change the rear size to make it work?
__________________
2013 Summit White ZL1 W/Recaros

Mods: Roto-Fab CAI, Stainless Works 3" Exhaust, 1-7/8" Stainless Works LT Headers, 2.55 Griptec Upper, Metco Damper, 9.1" Metco Lower Ring, Metco Solid Isolator, Metco Idler Relocation Bracket/50mm Idler, Texas Speed Heads/Pushrods/Springs/Retainers/SS Valves/Custom Grind Cam, ARP Bolt Kit, DMS Auxiliary Fuel Pump Kit With Flex Fuel Sensor, ID1300 Injectors, Lingenfelter Dual Fan HX, Lingenfelter 160 Degree Thermostat, DMS Expansion Tank

Tuned By Matt at Dedicated Motorsports - 750whp on E85 - Mainline Hub Dyno