Well it's been over 2 weeks without my SS and I'm freakin going crazy!! There were some delays at the paint shop, but all the parts have been sprayed, buffed & shined (so I've been told) and everything should be put back together by Friday. In the meantime, while it's at the performance shop, we got the Granatelli 80K Coil Packs & Wires installed, along with the D Rev Black Billet Catch Can with Aeroquip hoses (Really nice product, thanks Johnny @D Rev). Also installed the black powder coated CAI and it really makes the engine compartment look much better, plus it'll breath a lot better. Also installed the V1 radar pod on the back deck, as I got the remote unit put inside my rear view mirror. I also went ahead and added Granatelli Steel Braided Performance brake lines, to improve brake system effectiveness and longevity; as compared to the stock system. The stock brake lines on the Camaro, like most O.E. systems, are soft rubber which is subject to pressure spikes and a spongy pedal feeling with aggressive driving and all around fast stopping. (I'll have pics of these also).
I've got something special planned for the SLP Engine covers. Since they're in 2 pieces per side, I've gotten the larger piece painted gloss black & then I'm getting the smaller of the pieces & also the Fuse Box cover hydrocoated a pretty cool design. More on that to come, but you can see the unfinished pieces below.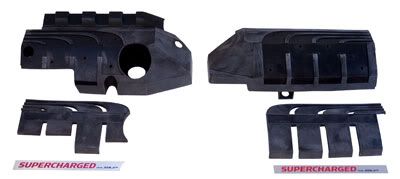 In preparation for the new hood, ground effects & spoiler we removed all the factory parts today. I must admit it sucks seeing your new car disassembled, but I know it'll be well worth it. I also tinted the AAC LED reverse lights, even though I got the tinted ones, it just didn't look right seeing the 4 bulbs in there, so tinting did the trick. I'll have pics of that by tomorrow. We're also going to be cutting the templates in the front side fenders for the 3dCarbon vents

That'll make me a little queasy!
Here's some shots of the GMS Coil Packs & Hi Temp 0 Ohm Wires. This is a really nice upgrade from the factory coils, and it'll show around an 18HP gain & yet will not void any warranties. These GMS Coils will improve fuel economy, throttle response, and idle characteristics. Increased engine efficiency with improved engine combustion, Rated at 80K Volts, Pro-Series Extreme coil packs offer nearly twice the voltage over stock. I went with the Hi-Temp GMS Coil Near Plug Wires because with the added heat from the Supercharger it'll keep the wires from melting. They have solid stainless connector cable with stainless snap lock spark plug connectors, unique EMI/RMI protection ring and they're the only true solid stainless steel core wire that works with today's computer dependent engine. No RFI / EMI issues – works with any fuel injection / No stereo noise. They also will increase power to the spark plug up to 400% over stock, while improving mileage and throttle response. High temperature silicone boots, 8MM jacket with fiberglass-reinforced braid with fire sleeves resists temperatures up to 1200 degrees f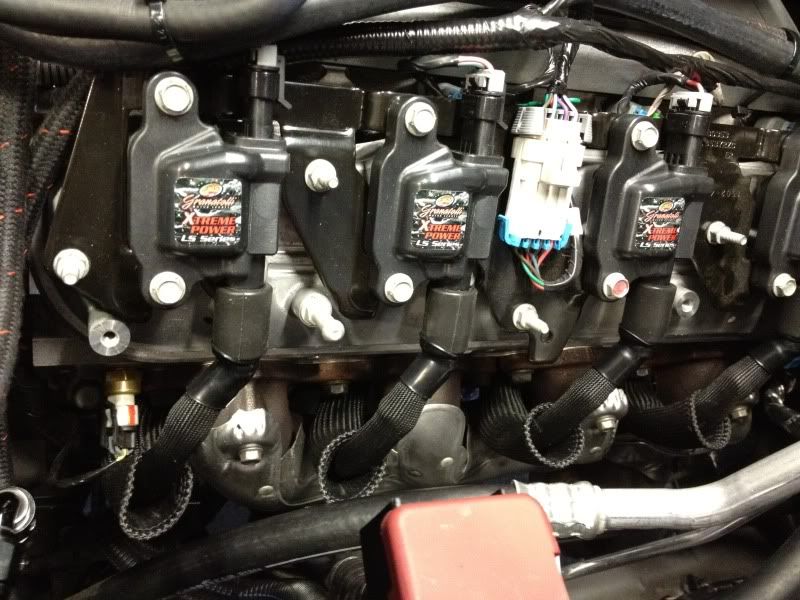 The D Rev Catch Can, installed on the drivers side. Notice the Aeroquip hoses, better for hi-temp applications & won't fray like stainless steel hoses.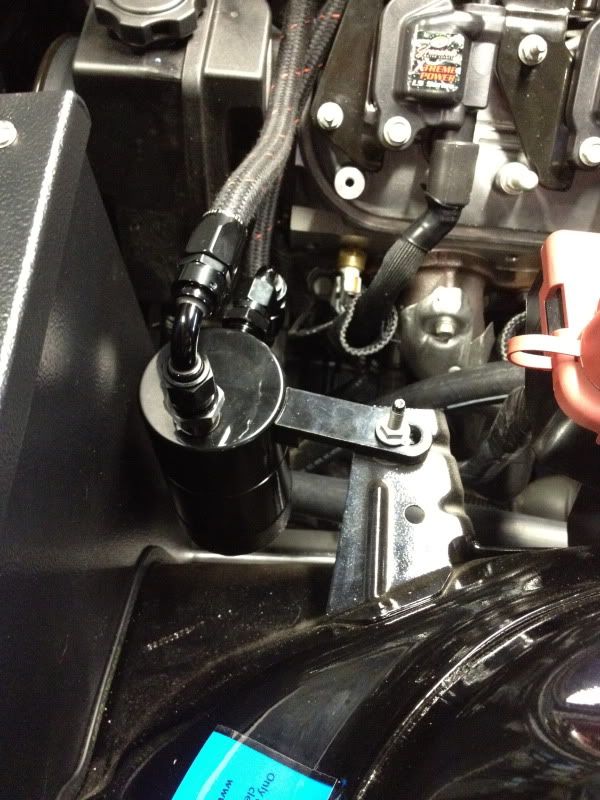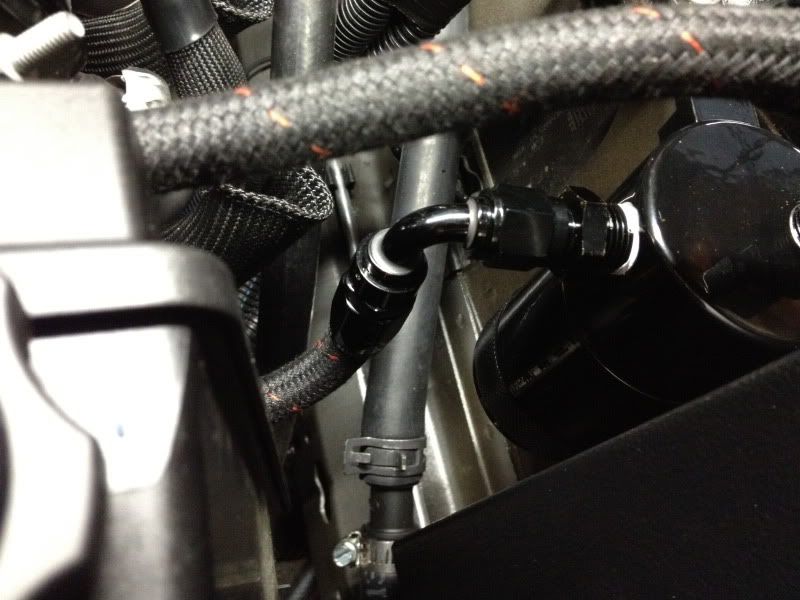 D Revolution Oil Breather Cap, looks great & serves a function!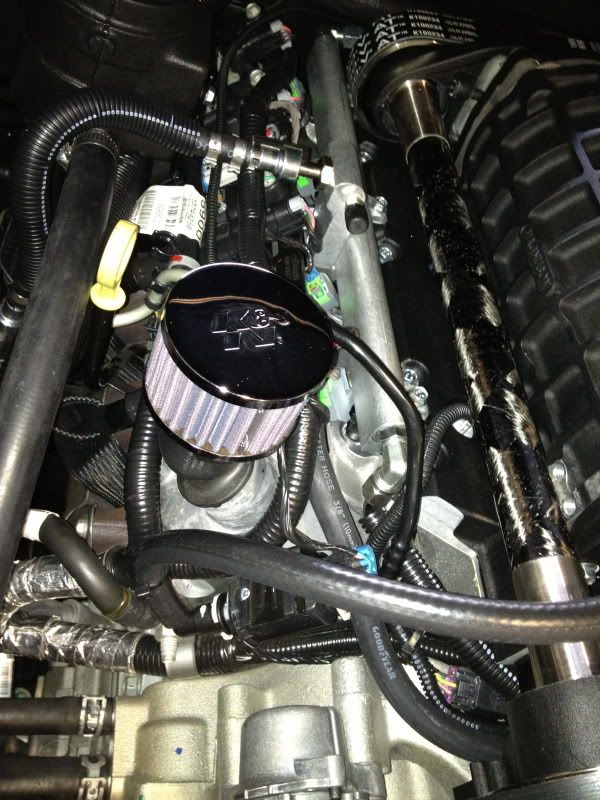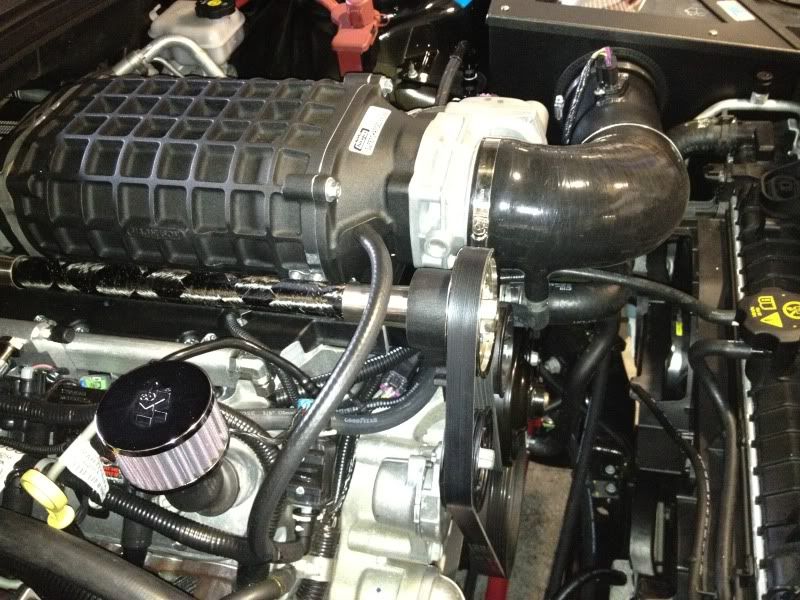 Black Powder coated cold air tube & box by CAI, Inc. Again adding great looks & some more flow over the other tube & filter originally installed with the Supercharger.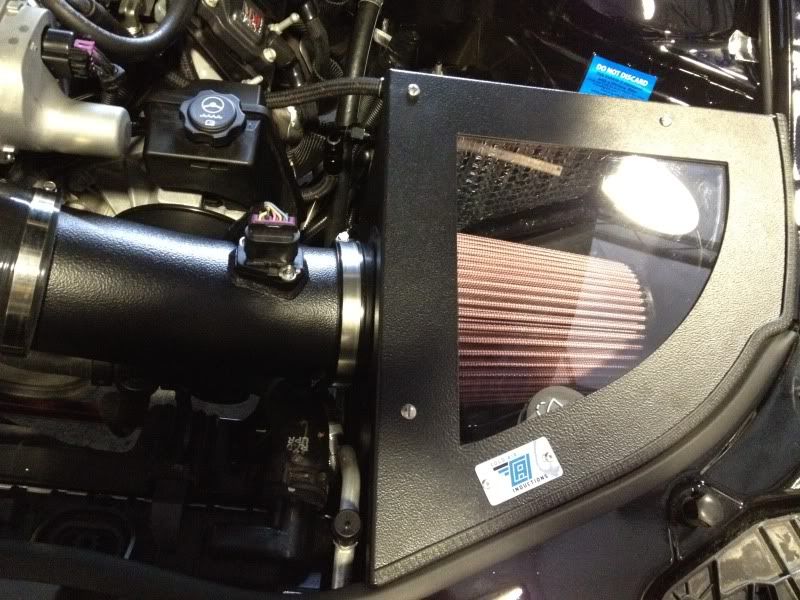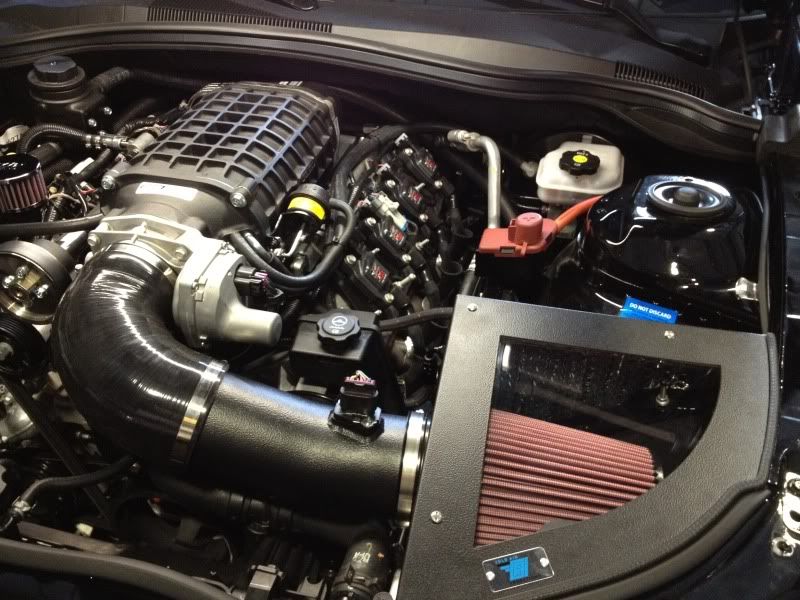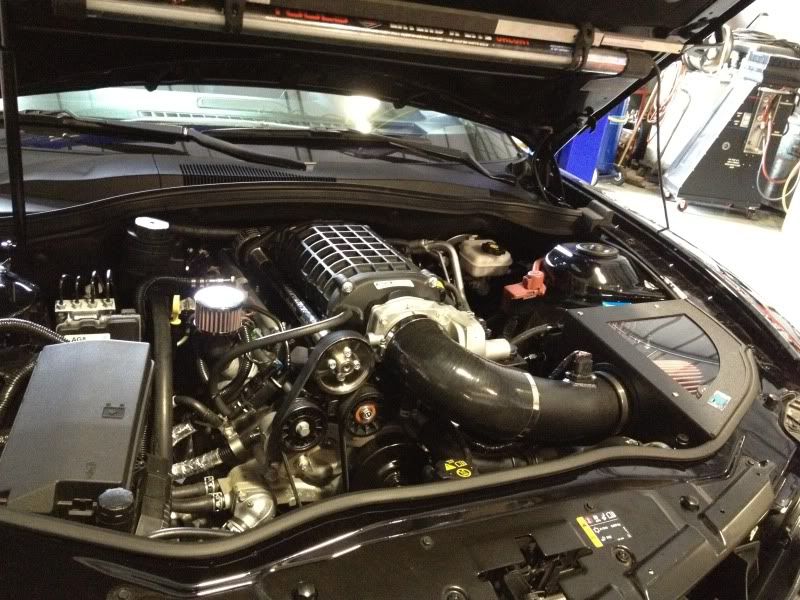 I should have some pics tomorrow of the V1 Radar pod, GMS Brake lines, & tinted AAC Reverse LEDs tomorrow & who knows, maybe the painted parts will be at the shop because we're really pushing for completion by Friday. Stay tuned & Thanks for following!