Well today is the 2 month mark that the SS has been getting transformed, and I've been without it. But we received the last couple of things from AAC and they'll be in by tonight, so I should have the car on the streets by Friday. Of course there will be little odds & ends to do, and then I'll slowly start doing some interior mods, like a new double din head unit with either the Schoshe or Metra adaptor to replace the HVAC.
The guys at Extreme Auto Works in SLO have been busting their asses on my car & it's much appreciated!
Got my hydrocoated goodies from Emblempros to match the engine covers, and I'm replacing some of the visible front bumper bolts with stainless ones, so pics of the radiator shroud tomorrow. Once she finally sees the sun, I'll be taking a bunch of quality pics and go over all the work done.
For now some gauges & engine covers, big thanks to Angelspeedfreak for the 411 on the gauges & pod & Roger at Emblempros!
Prosport EVO Boost & Air/Fuel Gauges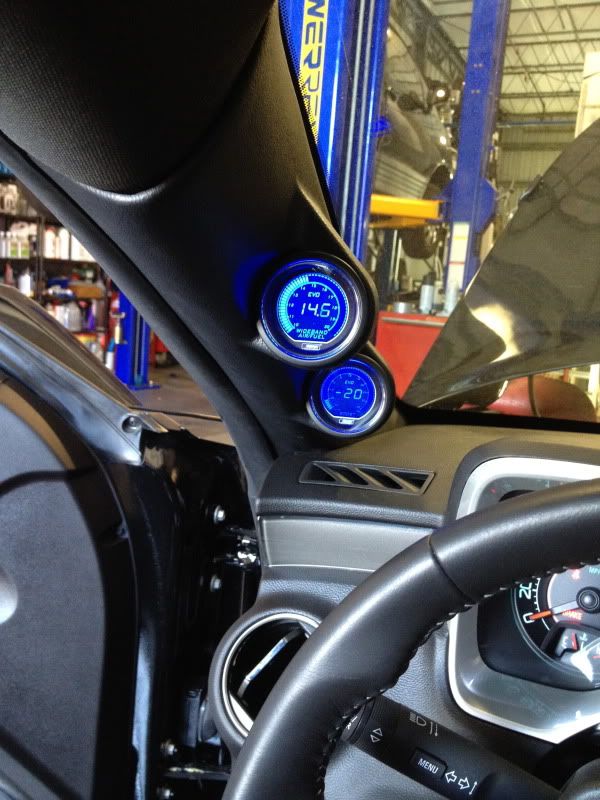 Painted & Hydro-coated engine covers, I also got the Fuse box, Radiator Shroud & Rear Rain Guards done in the same pattern. Kind of like a lightning illusion look.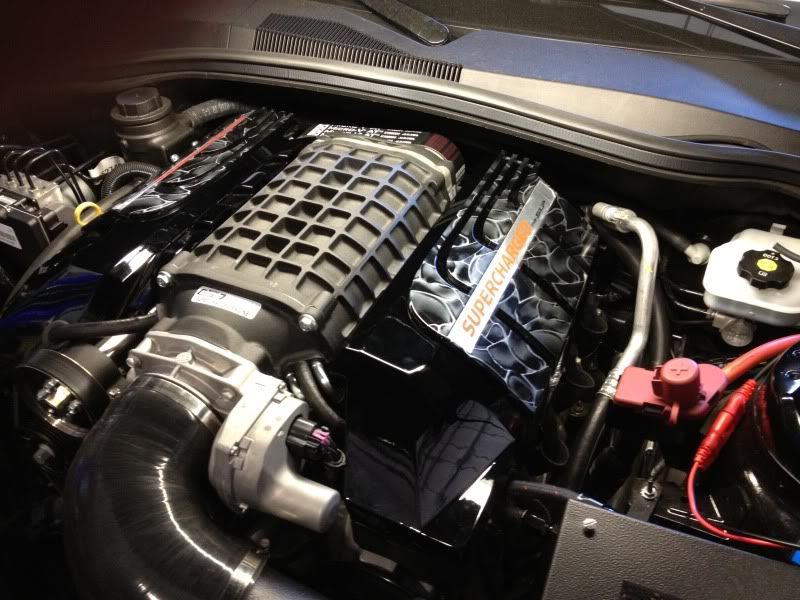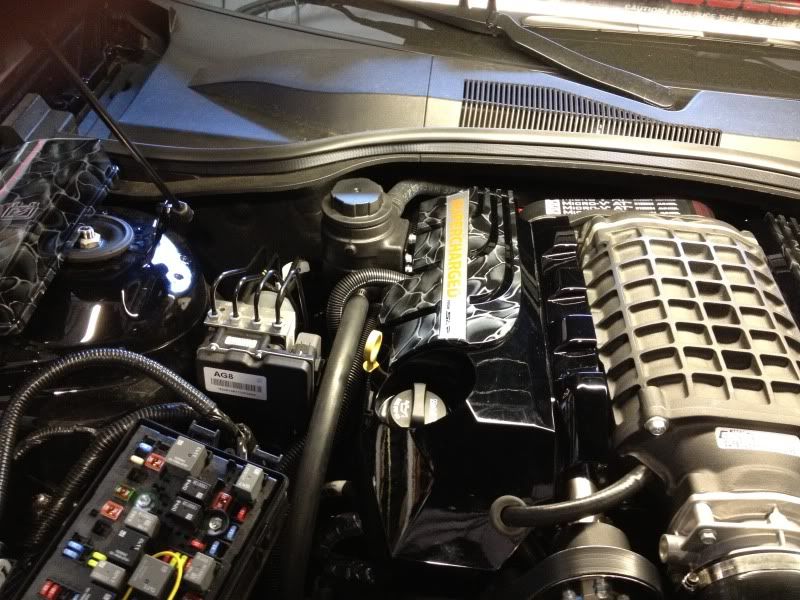 Thanks for watching & be back tomorrow with some completion or damn near completion pics!!