Quote:
Originally Posted by
Emvici
Aaron, I tell you, the numbers you are getting is normal for this car. People posting 17-19 are posting their very best highway mpg and not their average including city driving. The best this car will see stock is 19 mpg on the highway. So there is no way city driving is averaged into their numbers. The car is set to run very rich so that the engine does not blow up due to the needs of the supercharger. A very good tune on a stock motor might bump your average mpg up 2 points but you are not going to see much more than that. The motor is a pig bottom line.
I really don't know what to tell ya. Daily driver, 36K miles M6. I reset my MPG at about 20K to verify mathematically. Was not exact, but damn close. lol I think this is like the 3rd thread since I got her on 4-12-2012. I don't know if this makes that must difference, but 93 Octane is available every where around here.
6-2-2012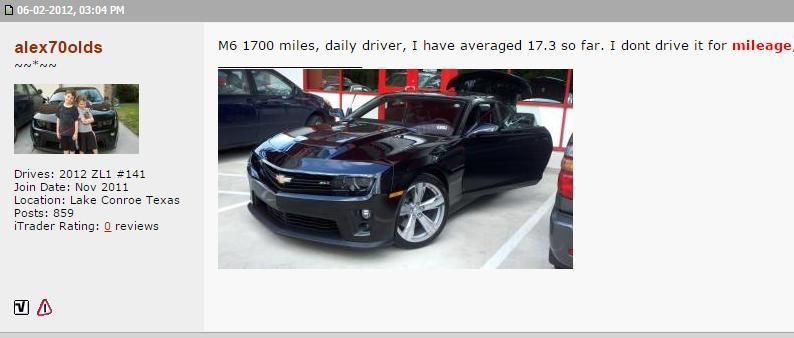 1-29-2014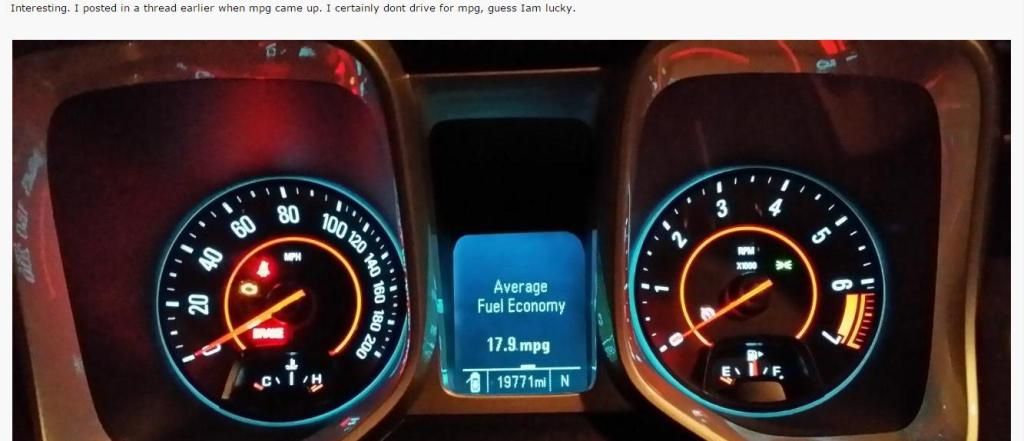 Today